6th and Taylor street projects at Sunday Streets!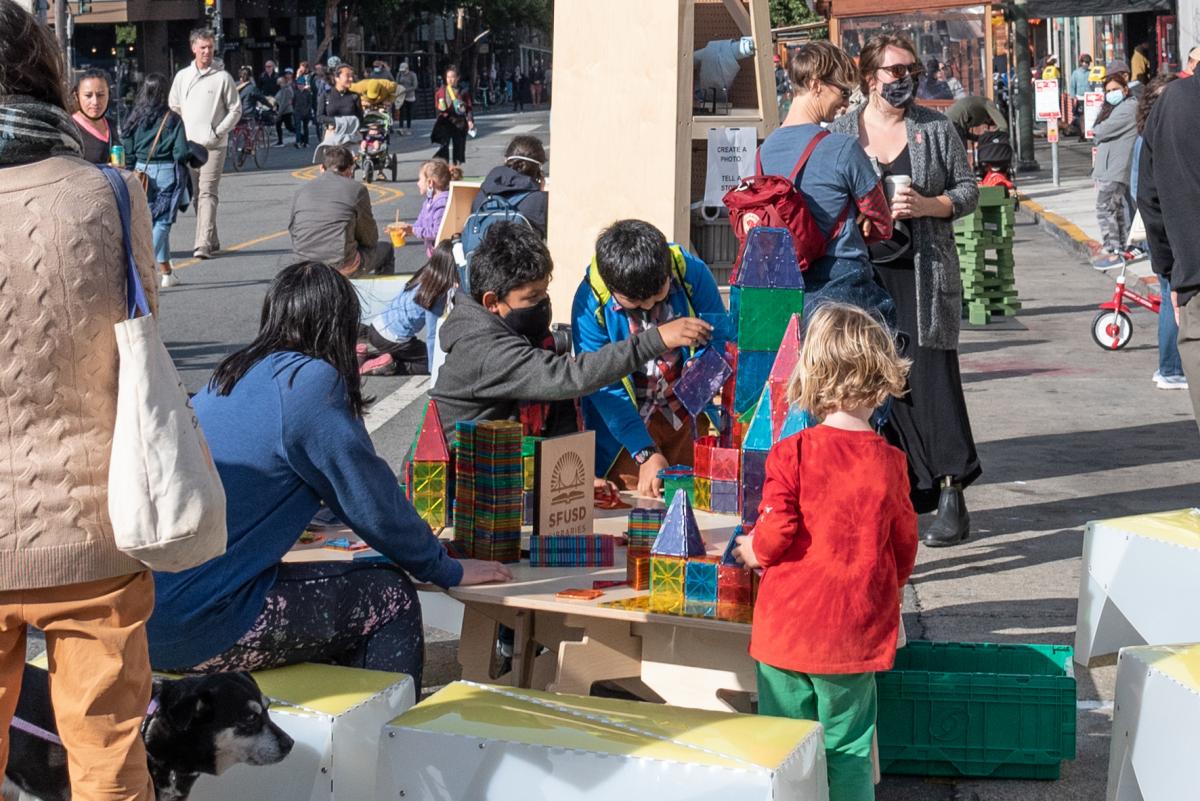 This Sunday, April 10, the 2022 Sunday Streets SF season kicks off with an event in the Tenderloin! Livable City and SFMTA are excited to bring back this series of open streets events across the city that will culminate in the second-annual Phoenix Day--a citywide celebration of public space and community. 
On April 10, Sunday Streets will bring a Thai New Year celebration hosted by The Tenderloin Merchants Association to the neighborhood. A Second Line Brass Band Procession will be hosted by The Tenderloin Museum, and a Tenderloin Flea Market will be hosted by TNDC & the Tenderloin People's Congress. 
SFMTA staff will be there to share updates and information about ongoing construction work for the 6th Street Pedestrian Safety Project and the Safer Taylor Street project, as well as the Jones Street Quick-Build. Additionally, our Mobile Sales Van will be on site to connect the community with transit services and support. Come by and say hello!