8th Street Safety Project Up for Consideration at the SFMTA Board of Directors Meeting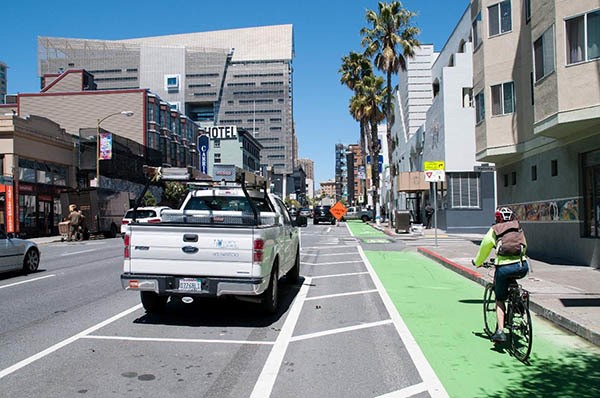 SFMTA Board of Directors Meeting
Tuesday, March 6th, 2018 1:00 pm
City Hall, Room 400  
1 Dr. Carlton B. Goodlett Pl.
The 8th Street Safety Project Phase 2, which includes a parking protected bike lane, pedestrian safety improvements, traffic signal upgrades, and bus stop optimization, will be considered by the SFMTA Board of Directors on March 6th, 2018. This meeting is the final opportunity to provide input on the project. If approved, the new street design changes will be implemented in spring 2018. The most up-to-date illustration of the proposed changes can be found here. For additional information related to the project, please visit sfmta.com/7th&8th.
8th & Market Transit Boarding Island Update
Sewer replacement work continues on 8th Street at Market, after which construction of the new boarding island will begin. Construction is expected to finish by May 2018.