April 2022 Update: New Hearing Date and New, Robust Data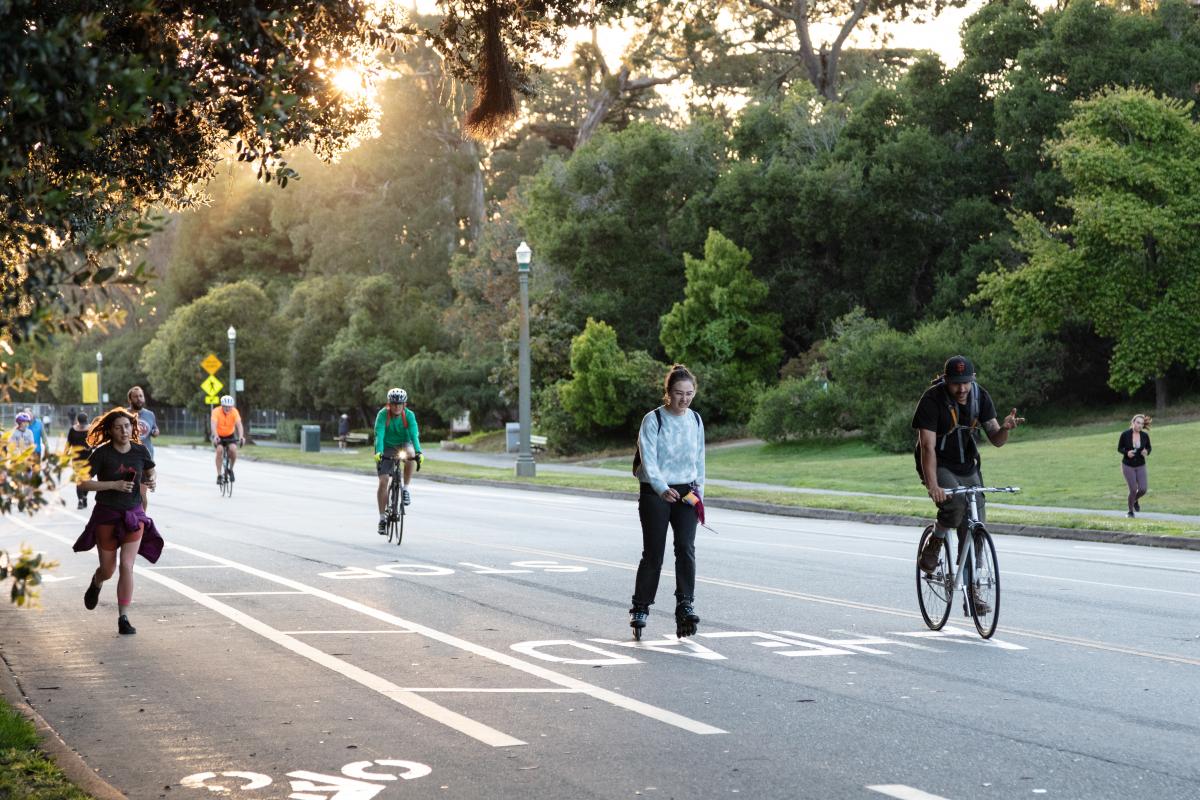 We have two major updates on the Golden Gate Park Access & Safety Program.  
1. Mark your calendars for a new meeting date: 
April 26:  Board of Supervisors Committee of the Whole Hearing & San Francisco County Transportation Authority Board on the Golden Gate Park Safety and Access Program 
 This meeting will cover the ordinances submitted to the Board of Supervisors for their consideration and approval, in addition to a hearing on the equity study related to Golden Gate Park. All are welcome to attend, and public comment will be heard. Details will be forthcoming on the Board of Supervisors website, SFCTA website and below: 
April 26, 2022 at 9:00 AM 
Legislative Chamber, Room 250, City Hall 
2. We've released the most robust data analysis to date on JFK visitorship  
Over the course of the Golden Gate Park Access & Safety Program, a number of questions have come up around how car-free JFK has—or hasn't—changed people's relationship to the park. With the road closed to vehicles, were more people really walking and biking in the park? Has the number of people visiting the park from across the city changed? 
To answer those questions, we need good data—and we're excited to share our latest analysis of data from CityDash.ai, a platform that provides data on important metrics like park visits and traffic flows. Through CityDash, we were able to look at over 10 million data points from the past two and a half years to understand trends in park visits and usage. 
For walking and biking rates: Overall, the number of people walking on JFK Drive increased by 29% when comparing 2019 to 2021 data; in the same time frame, the number of people biking increased by 76%. While there was a significant spike in the number of people walking and biking in the park in the early days of the pandemic, the data shows that the upward trend in usage has continued even as the city has opened back up.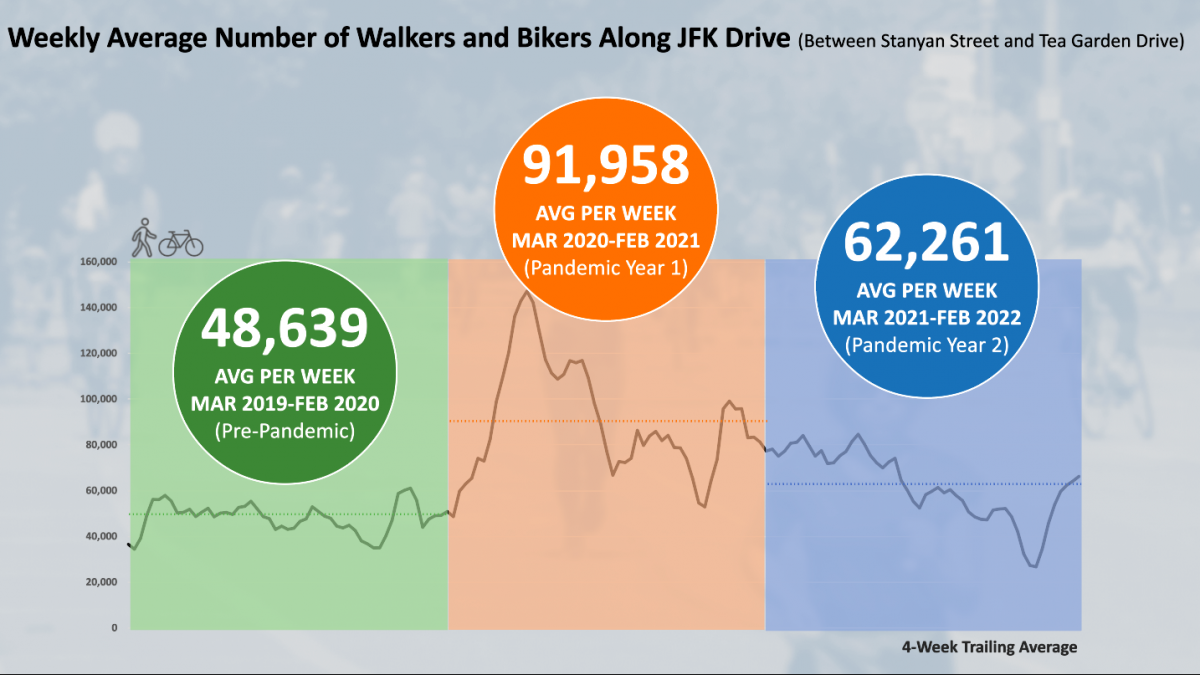 In other words, the proliferation of walkers and bikers enjoying the car-free JFK wasn't an early pandemic fluke. And the road closure hasn't appeared to discourage people from any neighborhood from visiting.  
The CityDash data shows no meaningful change in visits to the park before and after the closure from every supervisorial district in the city. Meaning that: even with a main park road closed to vehicles, the same percentage of people from around San Francisco are making the trip—by transit, car, or other mode of transportation—to enjoy Golden Gate Park.  
Thank you for continued interest in the Golden Gate Park Access & Safety Program!