A better Geary is coming soon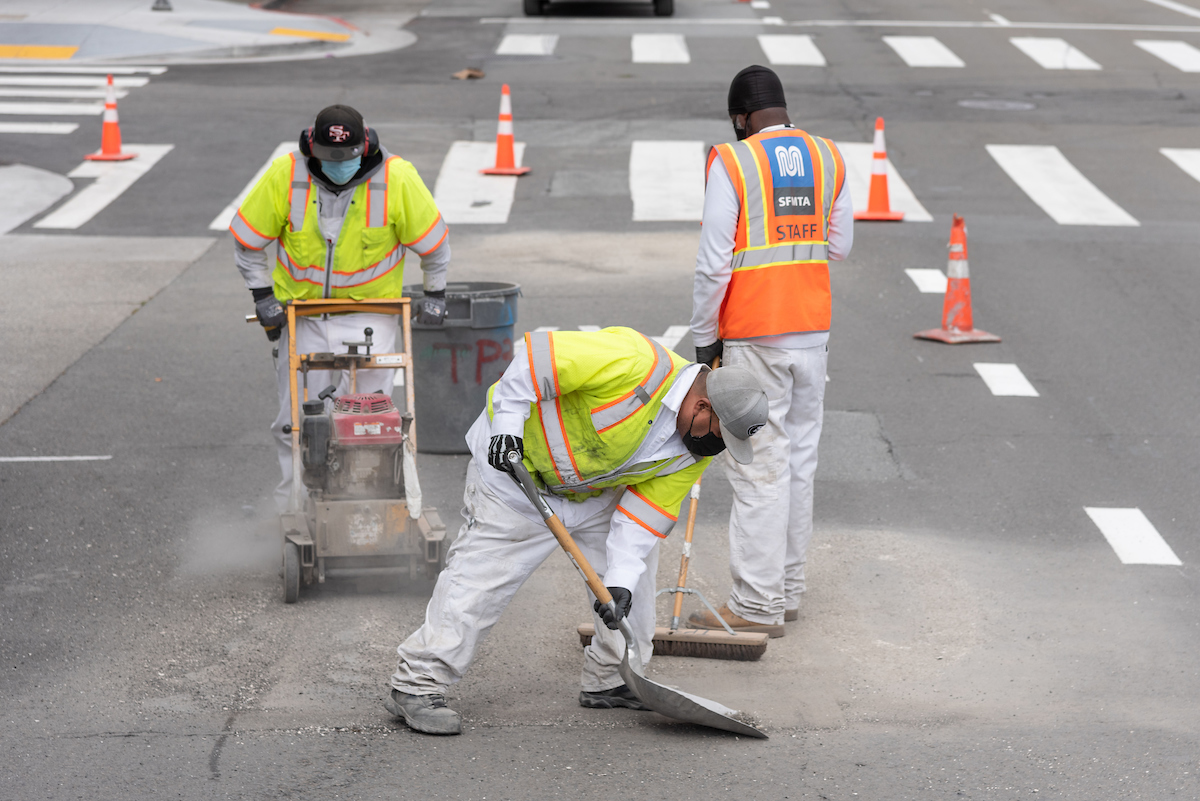 The Geary Boulevard Improvement Project was approved by the SFMTA Board of Directors in August, paving the way for a better bus ride and a safer Geary.
What changes will happen first?
"Quick-Build" treatments are transit and safety improvements that can make a big impact with only paint and signs. This fall 2023, the first phase of project improvements will be installed on Geary, including:
Transit lanes and parking changes. First, new parking on some cross streets near Geary will be created by converting parking on one side of the street to angled later this month. Then, transit lanes will be installed with white paint and signs between 28th and 15th avenues. To make room, angled parking on Geary will be converted to parallel parking.
Bus stop changes. To improve transit performance, nine bus stops will be re-located across the street and the 12th Avenue inbound and outbound stops will be removed. Bus stop changes will go into effect in October.
Safety improvements. To improve safety, left-turn restrictions will be implemented at 11 intersections, all intersections will be "daylighted" to improve visibility, and traffic signals will be re-timed to provide more time for people walking to cross the street.
This phase does not include any excavation and will take about three months to complete. Work on any given block will be limited to a few days.
Learn more on our website (SFMTA.com/Geary), or contact us at ImproveGeary@SFMTA.com or 415.646.2300.
---
Business support during Quick-Build
Do you own or manage a business on Geary in the Richmond? We have set aside funds to create a customized marketing campaign to attract customers to the Geary corridor. We're seeking business owners and representatives to form a Small Business Working Group to help decide what kind of marketing support would best help Geary businesses.
Interested? Contact us at ImproveGeary@SFMTA.com.