February 2023 Slow Streets Program Update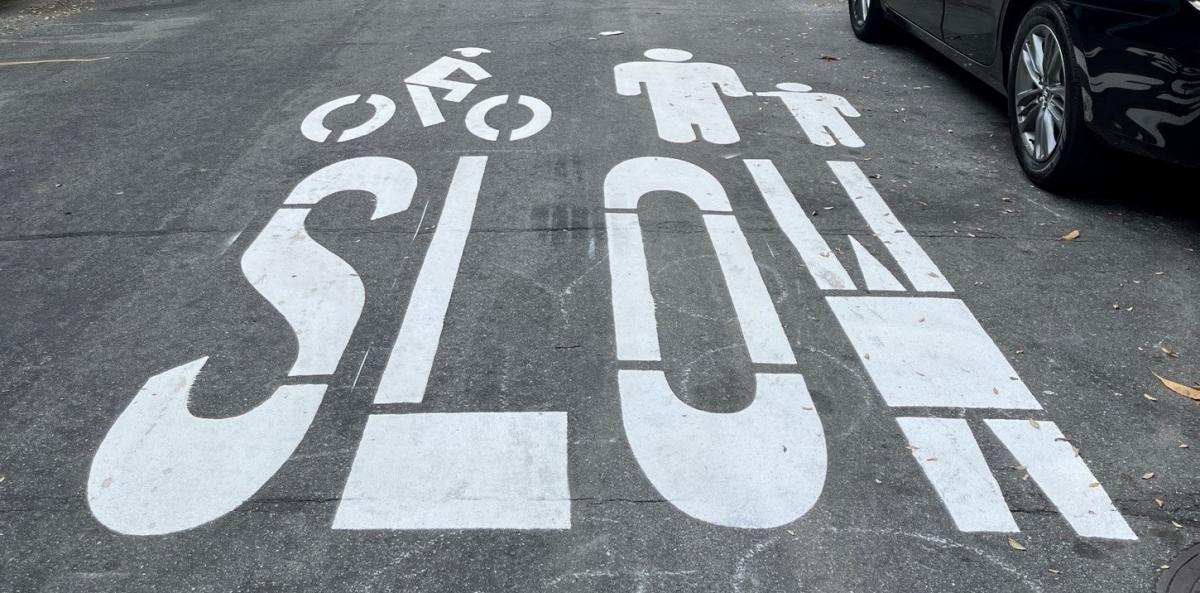 Two months ago this week, the SFMTA Board of Directors approved an ongoing Slow Streets Program for San Francisco! This is a huge milestone for our city, and an opportunity to keep expanding the active transportation network and community connections citywide. 
Now that the holiday season and the record-breaking rains are behind us, the Slow Streets team wanted to take a moment to share a few updates about what we're working on, and what's on the horizon for the Program. 
We're evaluating all Slow Streets corridors: As you may recall during the December 6 meeting, the SFMTA Board approved two important criteria for measuring the success of Slow Streets: Daily vehicle volumes lower than 1,000 per day, and average vehicle speeds lower than 15 mph. To make sure that Slow Streets are meeting these targets, we first need to understand current conditions. Right now, we're conducting a round of data collection and evaluation on each corridor to measure existing volumes and speeds, and we will use that data to inform potential future design treatments. We look forward to sharing the results of this evaluation soon! 

Design work is underway on Cayuga Avenue: Cayuga Avenue was approved for inclusion in the Slow Streets program by the SFMTA Board on December 6. But unlike the majority of other streets, it was not previously implemented as a Slow Street. Our team is working with the community to develop and implement a design for Cayuga, which we aim to bring through our design approval process in March. Visit SFTMA.com/CayugaSlowStreet to learn more. 

We're growing the network: Currently, we're working with the communities in the Mission and Glen Park on plans to bring 20th Street and Chenery Street formally back into the Slow Streets Program. These were both implemented as COVID-19 Response Slow Streets and since the December 6 SFMTA Board meeting, we've heard substantial support for including them in the ongoing program. As of now, we're on track to propose them for inclusion to the SFMTA Board on March 21.   

There's a new way to keep up with the latest on your Slow Street!: Now that we have an ongoing Slow Streets Program, each corridor will have a unique design that takes into account local needs and conditions. To share updates specific to each Slow Street, we've created individual web pages for each corridor, and an option to subscribe for updates on specific streets. On the website, you can find a new portal to subscribe to updates for the entire Program, and any streets that you're interested in. Sign up for updates here! 
As always, you can reach the Slow Streets program team with questions or feedback at SlowStreets@SFTMA.com. Happy 2023!