New Bikeways and Walkways on Townsend Street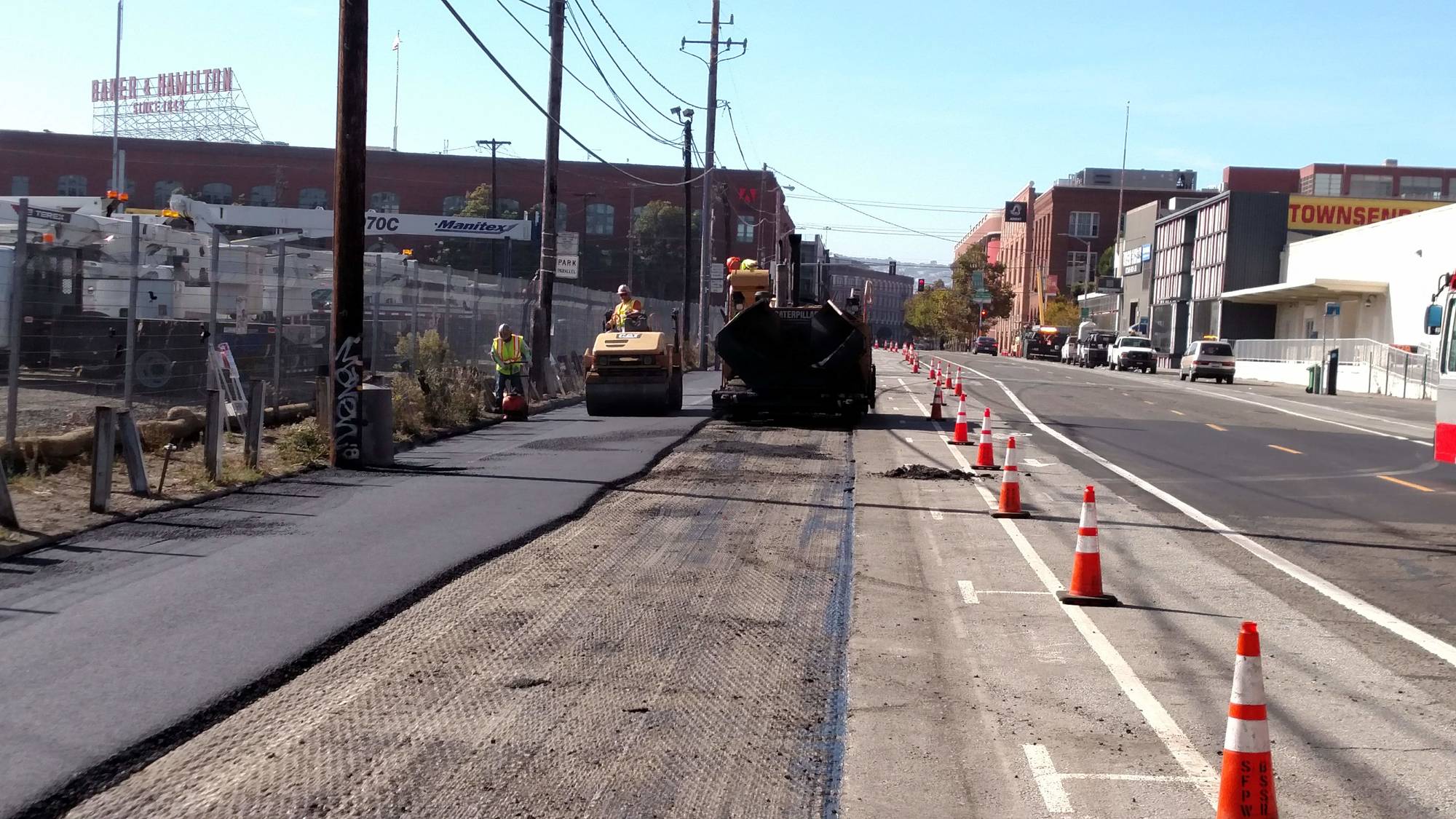 Construction of safety improvements on Townsend Street is underway between 5th and 7th streets. This comes after the SFMTA Board of Directors approved the Townsend Corridor Improvement Project on November 6. Over the next few weeks, people traveling to, from or through the Caltrain Station area will see (and get to use!):
New, parking-protected bikeways and walkways

An updated parking layout (replacing the back-in angled parking with standard parallel parking)

More visible intersections and upgraded crosswalks

Better placed zones for uses like tour bus loading, motorcycle parking and bike share stations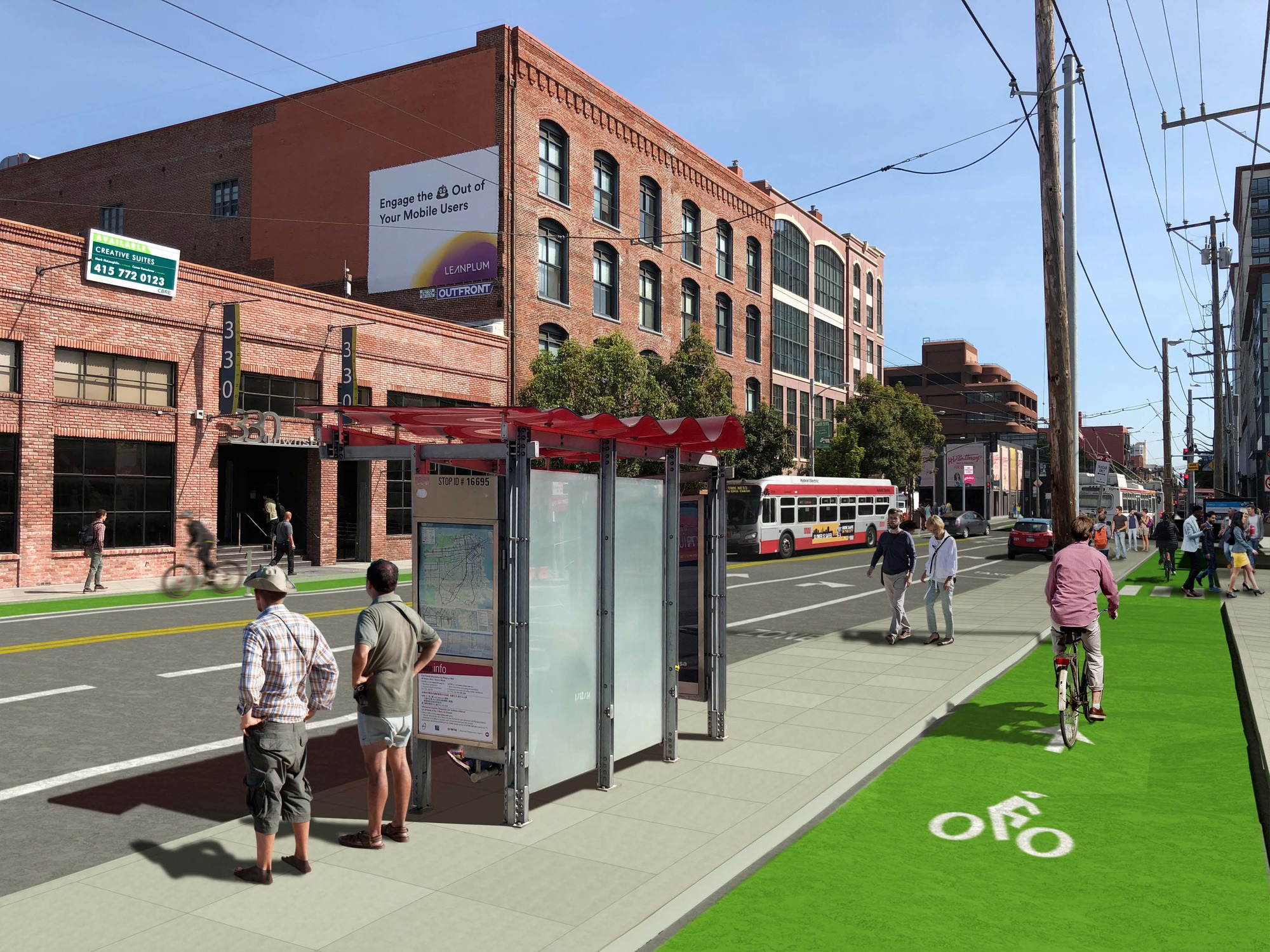 Starting in 2019, work will begin to install a new boarding island and walkway in front of the Caltrain Station (Townsend between 4th and 5th streets), coupled with an updated street layout to provide a more comfortable space for people to walk on, discourage double-parking and create a more organized roadway for everyone. Work will be coordinated across multiple public agencies and transportation providers to minimize inconveniencing the public during construction as much as possible.
Check out our blog post for more information and photos of construction!