Potrero Yard Modernization Project May 2022 Update
► An Update on the Developer Selection Process
The procurement process for the Potrero Yard Modernization Project is still ongoing.
On May 26, 2022, the SFMTA requested revisions to proposals received in December 2021. The goal is to obtain proposals that achieve key City goals to receive the best-value for the City.
The SFMTA expects to receive revised proposals by July 20, 2022 and plans to select a developer team by fall 2022.
Following selection of the preferred developer, staff will seek the approval of the SFMTA Board to award the project's predevelopment agreement to the preferred developer. Work under the predevelopment agreement is expected to start by winter 2022.
We will continue to provide project updates to the public and SFMTA Board as we move forward.
► Next Potrero Yard tour is Wednesday, June 15
Reservations are now available for the next tours of Potrero Yard, scheduled for Wednesday, June 15, at 3:00 & 4:15 p.m. The tour offers an interesting behind-the-scenes look at how a transit yard works and shows why the 107-year-old facility needs to be rebuilt.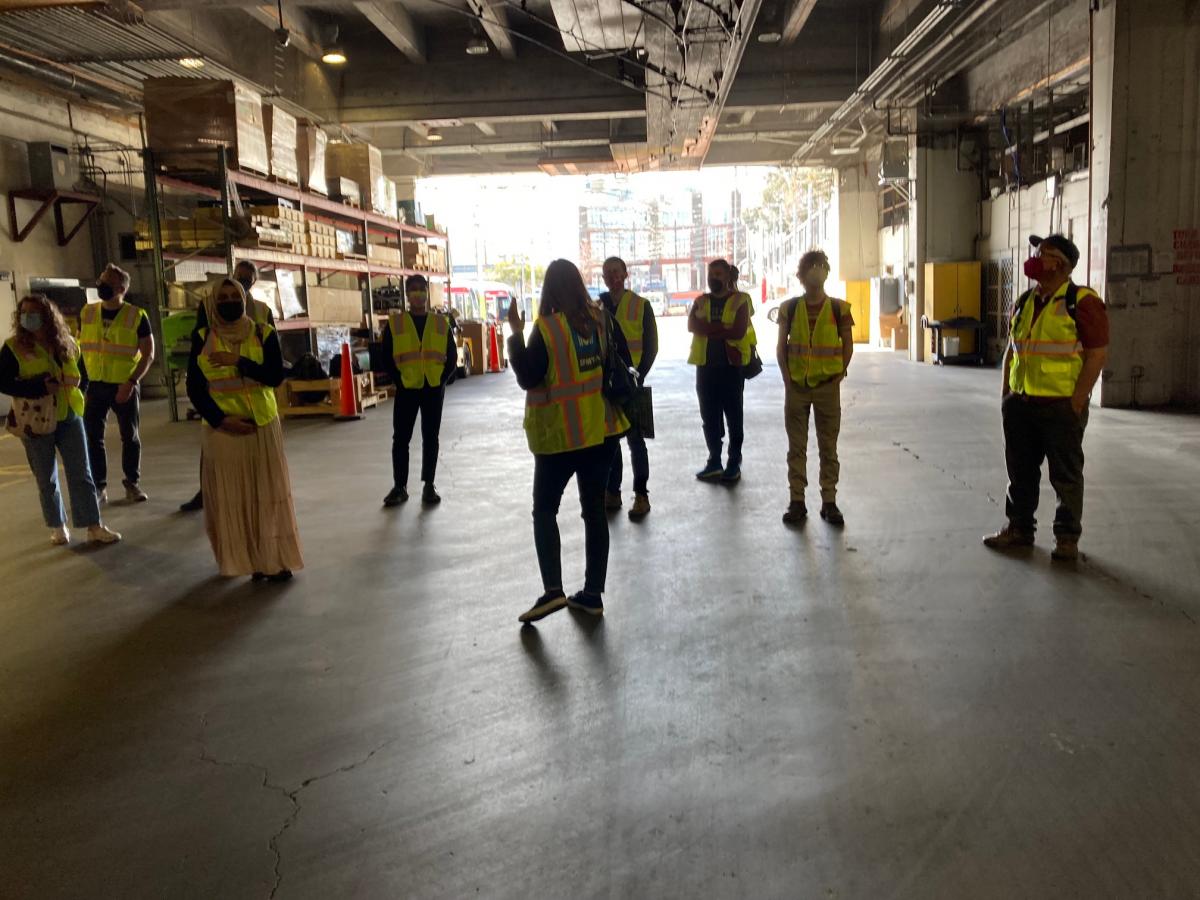 A group of people inside the Potrero Yard facility during a public tour.
 
► Update to County Transportation Authority
Over the next month, the project team is providing updates at several meetings of the San Francisco County Transportation Authority (SFCTA). In addition to presenting on Potrero Yard, we are also presenting on the Muni Metro East Bus Yard and 1399 Marin Maintenance Facility projects. As bus yards are taken offline for renovation, these facilities will be used to store and service the Muni fleet. The SFMTA is requesting Prop K funds for the 1399 Marin facility to fund planning, design and environmental review for facility upgrades.
The scheduled meetings are as follows:
If you'd like to join, each meeting can be attended remotely.