Seismic Improvements to Retaining Walls of Sunset Tunnel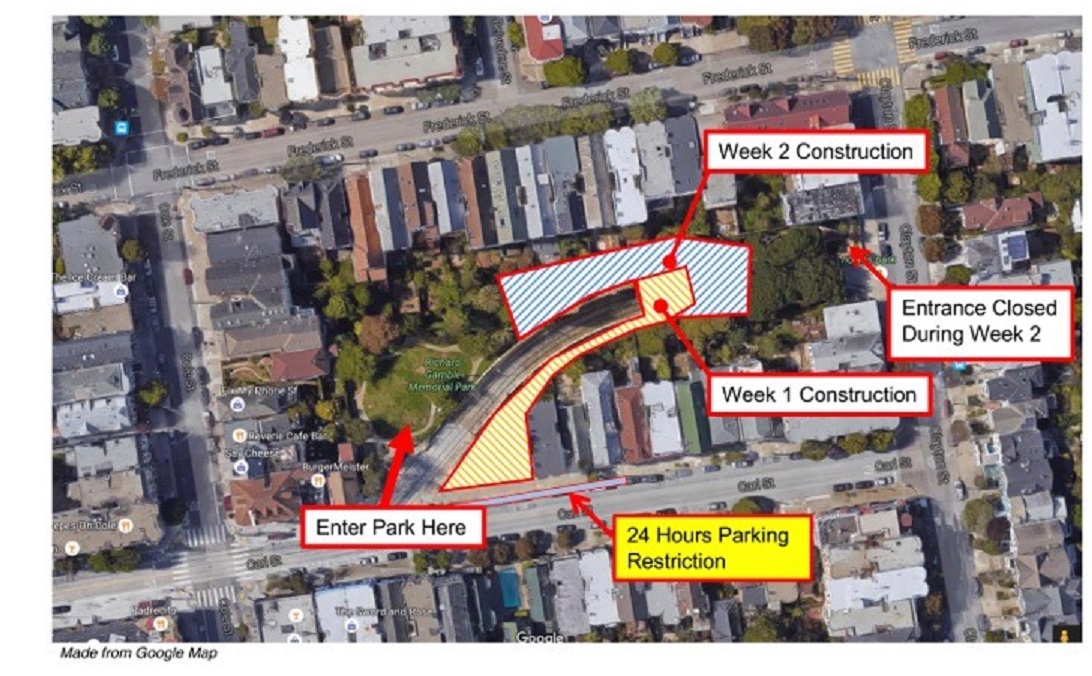 To ensure safety for the N Judah customers as well as the residents living around the Muni trackways, seismic improvements will be made to the retaining walls surrounding the west portal of Sunset Tunnel. The work, scheduled for daytime hours from September 6 to 16, will not impact N Judah rail service.
Richard Gamble Memorial Park will be accessible through the west entrance on Carl Street at all times. 
During construction, crews will first dig a trench along the portal retaining walls, and then backfill with lightweight foam concrete to improve the earthquake resistance of the walls. The work zones and staging areas will be clearly marked and safely barricaded. For your safety, please stay away from the barricaded areas.
Work hours are 9 a.m. to 4 p.m. Monday through Friday.
During the first week from Sept. 6 to Sept. 9, crews will be working on the south wall on the Carl Street side (See the map for details). The walkway next the wall will be closed until the end of construction on Sept. 16.
During the second week from Sept. 12 to Sept. 16, the work will take place along the north wall (See the map for details). The east entrance of the park on Clayton Street will be closed 24 hours a day for the week. Park patrons can use Clayton and Carl streets as a detour leading up to the west entrance.
Measures will be taken to reduce noise, however the work will be audible during excavation of the concrete walkway.
Contractor staging area will take away approximately 10 parking spaces along the north side of Carl Street, east from the Muni trackway. The no-parking restriction will be effective continuously Monday through Friday.