Townsend Corridor Improvement Project Progress Report - November 2019
As the construction phase of the Townsend Corridor Improvement Project proceeds, some of the long-planned elements are now emerging. In particular, the new "floating sidewalk" along the south side of Townsend Street extends eastward from the intersection at 5th Street to more than halfway towards 4th Street. Muni buses 10, 47 and 83x are now able to utilize this zone as a loading area, allowing construction crews to move to the area immediately around the Caltrain Station.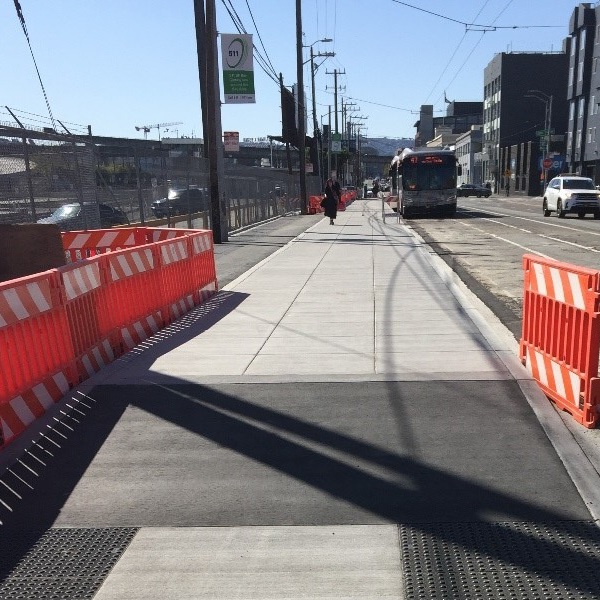 Over 3,000 people cross the intersection of 4th and Townsend streets during a weekday rush hour. As crews begin construction on the safety elements at that intersection, we have inspectors, parking control officers and other staff in place to ensure the safety of all. Please follow posted signs around construction work areas.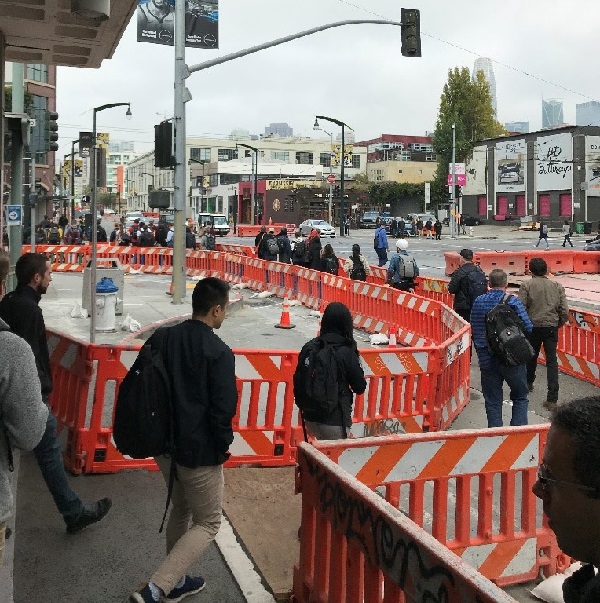 Much of the work required to implement new sidewalks, boarding islands, bike lanes, bulbouts, and curb ramps requires careful demolition and excavation of certain existing streetscape elements. Often this crucial and occasionally time-consuming work is less visible to the casual observer. In the long run, however, these pieces of the infrastructure puzzle are what make the final project safe and efficient.
We expect to see much of the sidewalk completed on the south side of Townsend Street between 4th and 5th streets over the next few months. After that, crews will focus on construction of the street itself to make the surface smooth and more capable of bearing heavy traffic loads, including buses, that the corridor demands.