Forest Hill Irrigation Improvement Project
Project Introduction
LATEST UPDATE
Pursuant to the Order of the Health Officer of San Francisco, the Forest Hill Irrigation Project is suspended, effective April 10 until further notice. The decision was made in the interest of public health and safety. We have instructed the contractor to secure the site and render it safe for the neighbors. 
Thank you for your patience and understanding during this public health emergency.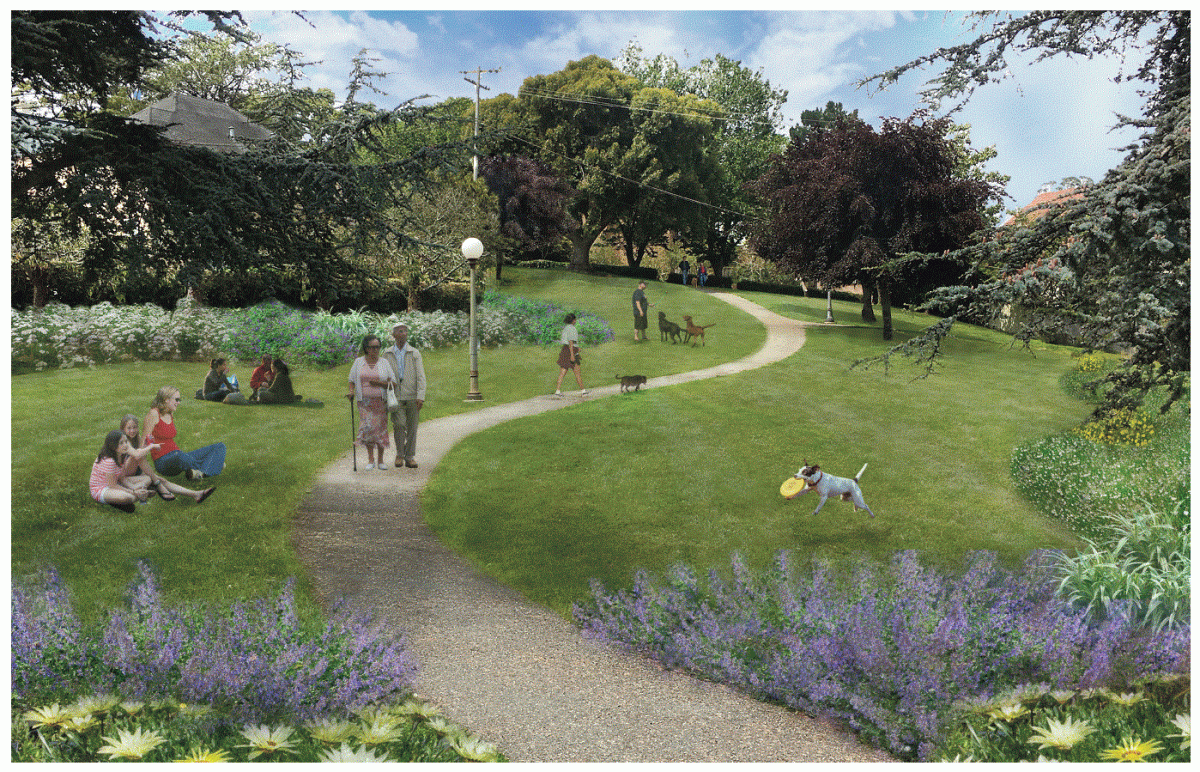 Rendering of future park
Starting in early February 2020 and continuing for about five months, construction will break ground to replace the irrigation system behind the Forest Hill Muni Station and add drought-resistant plants and grass to conserve water usage.
Funded by the SFMTA and the San Francisco Public Utility Commission's Large Landscape Grant Program, the Forest Hill Irrigation Improvement Project aims to significantly reduce water usage by replacing the station area's 40-year-old irrigation system. It will also reduce a portion of the sod area, replacing existing sod with a new variety that requires less water, and introducing drought tolerant and native plants selected by the community. 
In saving up to 442,494 gallons of water per year, this project supports water conservation and sustainability goals at the Forest Hill Station in line with the citywide water conservation goals.
A nature exploration area will be constructed by San Francisco Rec & Park at the same time.
Work hours: 8 a.m. to 5 p.m. Monday through Friday
What to expect during construction?
For public safety, the park will be fenced off. Pedestrians can use Plaza Street as detour to the north.

Measures will be taken to limit noise and dust during demolitions.
Thank you for your support and understanding while we improve the sustainability of Muni facilities.
Project Status
Implementation / Construction