Bus Substitution on the California Cable Car Line: April 13-16, 2018
Service Affected
Accessibility
Transit
Weekend Traffic and Transit Advisory
Starting Friday, April 13, 2018, the California Cable Car Line will be served by a bus shuttle to allow work for the Cable Car Gearbox Rehabilitiation Project. Service will return to normal on Tuesday, April 17, 2018. 
Temporary Service Changes
The first outbound stop will be at Drumm & California, in front of the Hyatt Regency.
An additonal outbound stop will be Davis & California.
All other stops along California Street will be served by the bus.
Normal Muni fares will apply.
Bus Substitution Map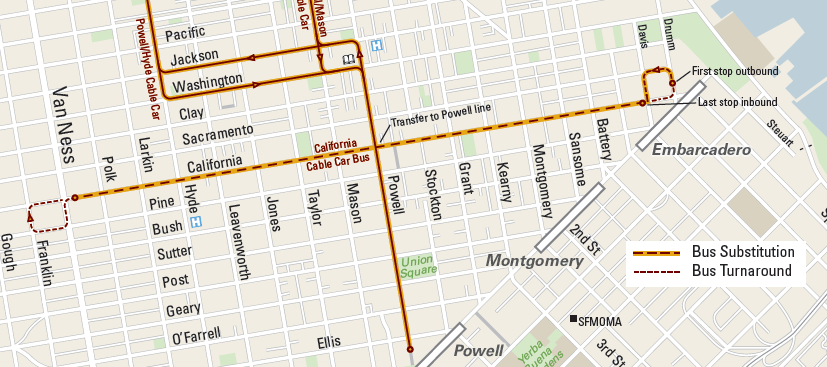 Contact
Call 311 within San Francisco; TTY 415.701.2323