Cable Car Gearbox Rehabilitation Project
Project Introduction
To keep the cable car system in the state of good repair, the San Francisco Municipal Transportation Agency (SFMTA) will begin to rehabilitate the gearboxes that power the cable car system. Work to refurbish the California Line gearbox will start off first. To accommodate the work, bus shuttles will substitute the California Cable Cars starting on Fri., Sept. 22, 2017 at start of service and will continue until the end of service on Fri, Sept 29. Cable cars will resume normal service on Saturday, Sept 30 at the start of service.
Bus Routes and Rail Lines
Project Details, History or Features

                  Bus shuttles will substitute for the California Cable Car Line during the gearbox rehabilitation. 
The bus shuttles will follow the California Line and pick up passengers at the curb at cable car stops. The bus will not stop in the middle of an intersection as a cable car does. The inbound bus traveling to Drumm Street will end service at Davis Street and outbound bus will begin the trip to Van Ness Avenue also at Davis. Regular bus fare of $2.75 will apply.
All other cable car lines will operate as usual. The stop on California and Powell streets provides a transfer point to the Powell-Mason and Powell-Hyde lines for a delightful ride on cable cars.
The purpose of the Cable Car Barn Propulsion Gearbox Rehabilitation Project is to overhaul and refurbish the five gearboxes that have been in service since 1984. They are in need of a thorough overhaul to keep the world famous cable cars running properly on the streets of San Francisco.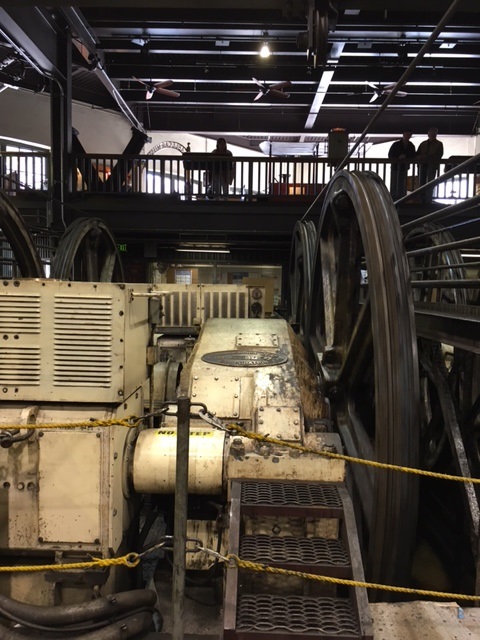 The existing gearboxes are old and outdated that need upgrading.
It takes approximately eight days to refurbish each of the four gearboxes that are functioning in the Cable Car Barn at 1201 Mason Street. A gearbox controls the cable movement for the cable car line it serves. There is a spare box kept in a storage room as a backup in case one of the boxes is not working properly.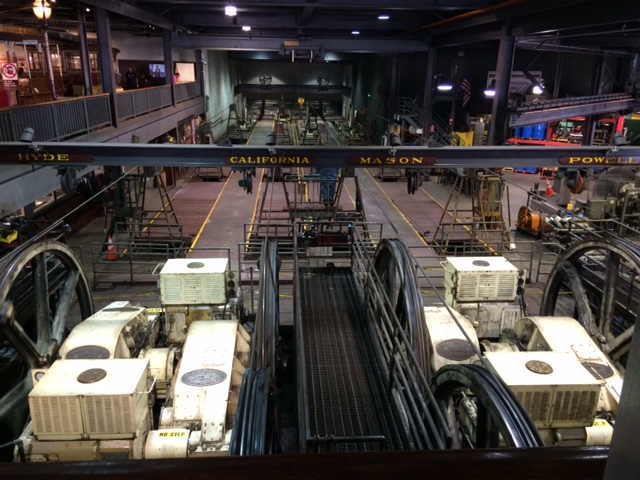 Cable car gearboxes control the movement of the cable that powers the cable car line. 
After the work is done on a gearbox, there will be a five-month break-in and monitoring period. Normal cable car service will resume during the testing periods. The whole project will take about three years to complete and will significantly improve the safety and reliability of the system.
Tentative schedule for future line work:
Mason – spring 2018
Powell – fall 2018
Hyde – spring 2019 or fall of 2019
During the eight-day working windows, bus shuttles will substitute the Powell and Mason cable car lines respectively, however when the work takes place on the Hyde Line, bus substitution service will be provided to all three cable car lines.
RELATED BLOG POSTS