O'Farrell and Larkin inbound 38 Geary bus stop relocated on Friday, October 25, 2019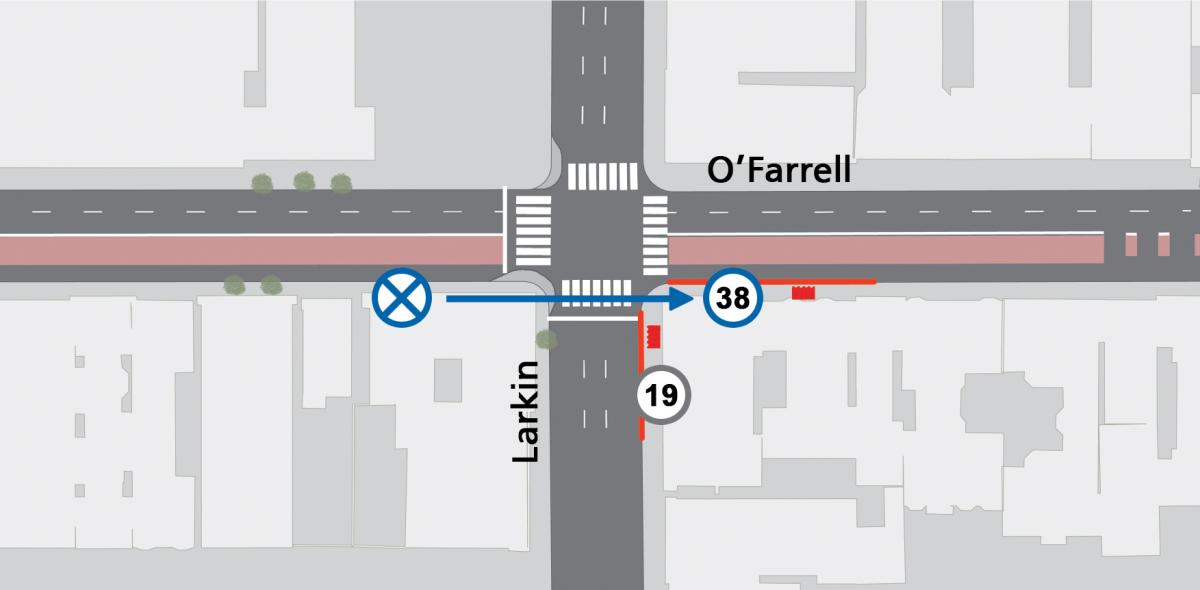 We're improving your ride! Beginning Friday, October 25, the inbound 38 Geary bus stop at O'Farrell and Larkin streets will be permanently relocated to the east side of the intersection.
By moving bus stops to the farside of intersections, buses can take advantage of transit signal priority, which makes them more likely to catch a green light. At this intersection, the sidewalk will also be extended at some corners to improve safety for people walking.
Questions or comments? Contact us at 415.646.2300 or GearyRapid@SFMTA.com
The Geary Rapid Project aims to improve 38 Geary bus service and bring much-needed safety improvements to the Geary corridor between Stanyan and Market streets.