Subway Closed, Muni Metro Lines Operated by Bus Every Day
(As of 4/7/21, this announcement has been canceled.) The Muni Metro Subway is closed. Muni Metro Bus lines are now operating every day, serving each line.
Muni Metro Bus System Map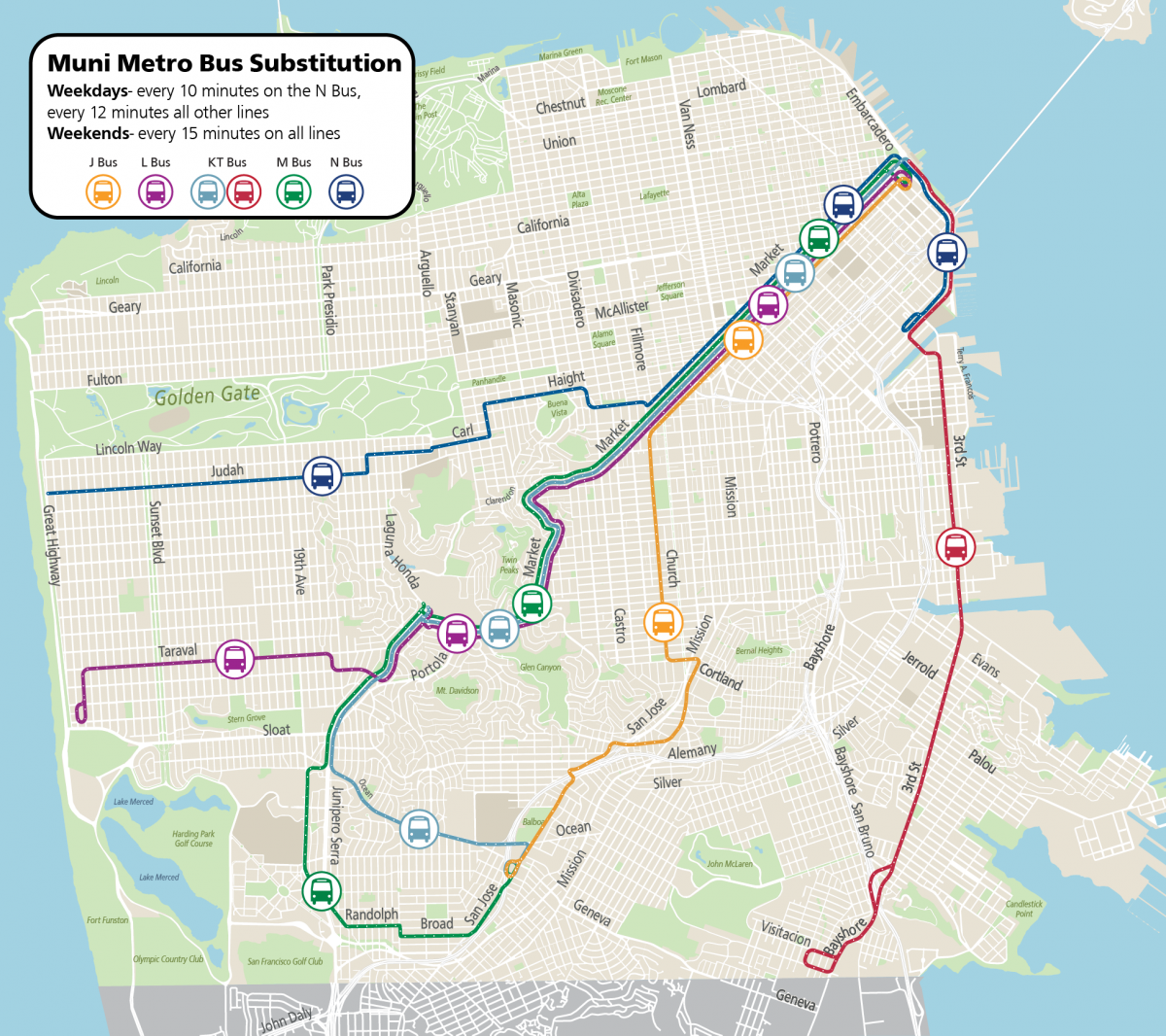 Market Street Stops
On Market Street, board Metro Bus lines at these stops near the subway stations:
Visit the Route Page for each Muni Metro Bus line for a list all of stops.
---
For all service changes related to the COVID-19 Shelter-in-Place orders, visit the COVID-19 Reduced Muni Service Page.