Trans March: Friday, June 24, 2022
Service Affected
Driving
Transit
Weekend Traffic and Transit Advisory
The Trans March will take place on Friday, from 6 to 8 p.m. The march will travel up Dolores to Market then on to Taylor. The march will end at Turk & Taylor.
The F Market and 31 Balboa will be impacted while other service in the Civic Center and Central Market areas may experience delays as the march passes by.
Muni Reroutes
 
From 6 to 9 p.m., Muni will:
Reroute the outbound 31 Balboa Route via Market, McAllister, and Leavenworth before turning back on to Eddy
Switchback the F Market and Wharves Line at the Ferry Plaza

There will be no F Line service along Market Street.
Bus shuttles will provide F Line service along Market Street
Customers can use the Muni Metro subway service between Castro and Embarcadero stations.
Note
The following lines and routes may experience delays from 6 to 9 p.m.:
Event Map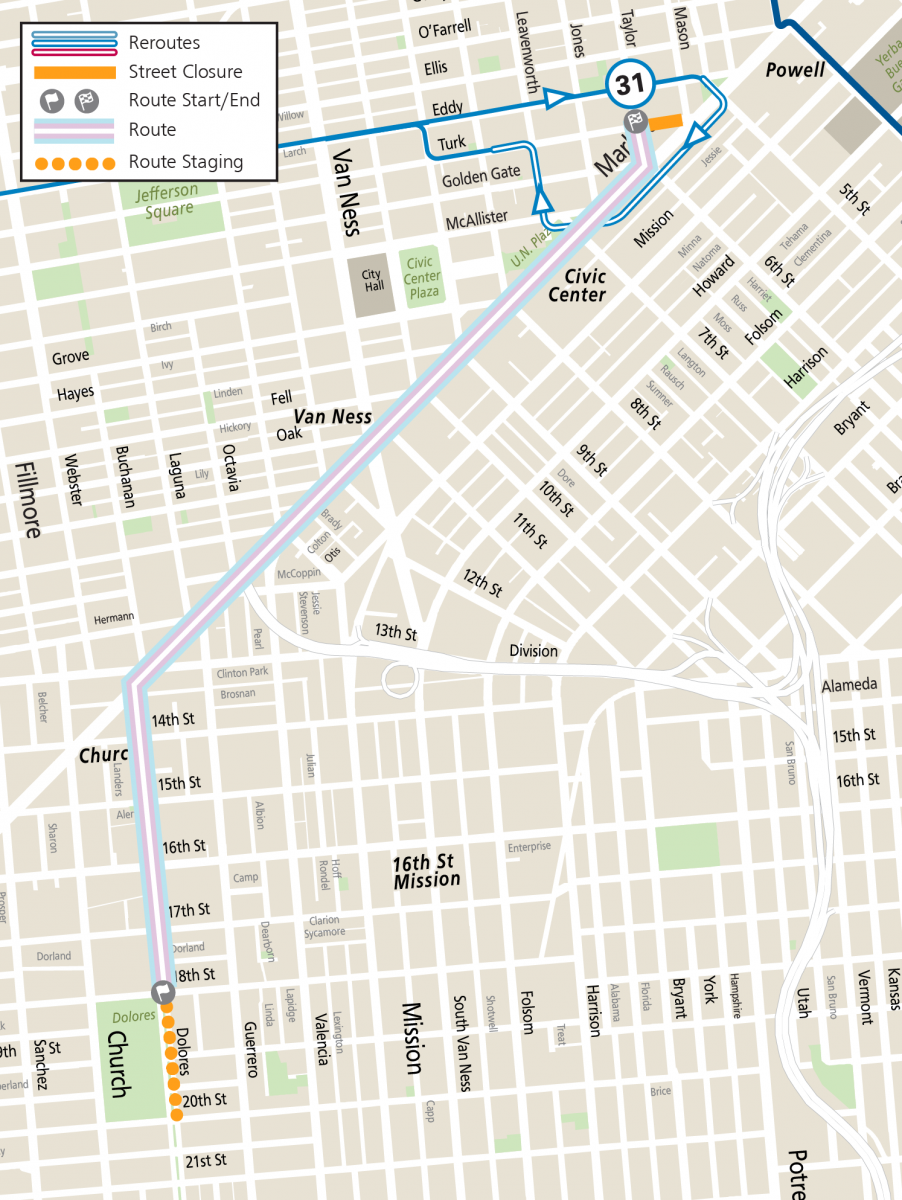 Contact
Call 311 within San Francisco; TTY 415.701.2323