Across Town in 7 Minutes? 4th & King Work Makes Key Central Subway Link
Friday, November 20, 2015
Thanks, San Francisco! After more than eight days of around-the-clock construction, track installation at 4th & King streets for the Central Subway was completed on time last weekend.
This is a critical link that allows us to extend the existing T Third rail line up 4th Street and then underground to the Moscone Center, Union Square and Chinatown.
With the Central Subway extension, the T Third Line is projected to be the city's most-used Muni Metro line by 2030. Starting in 2019, riders should be able to get from the Caltrain Station at 4th and King streets to Chinatown in seven minutes. How's that for an answer to traffic congestion? 
Here's a glimpse of some of the many faces that were part of this recent "all-hands" effort.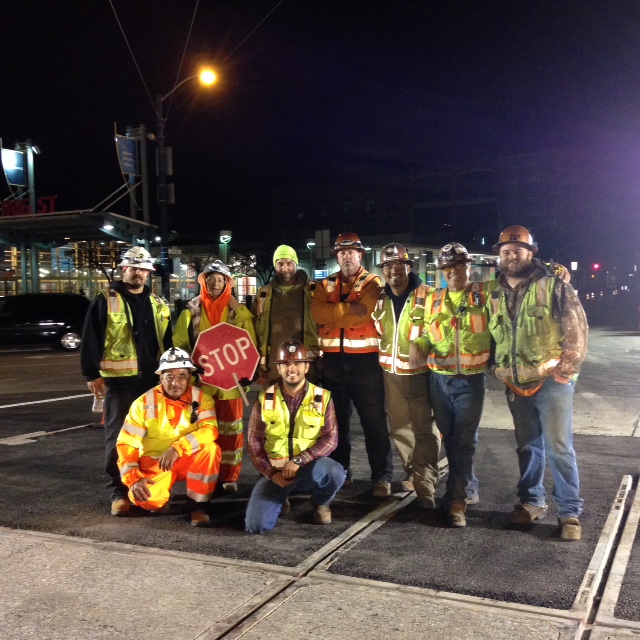 Crew members worked night and day to complete Phase 2 of the track installation.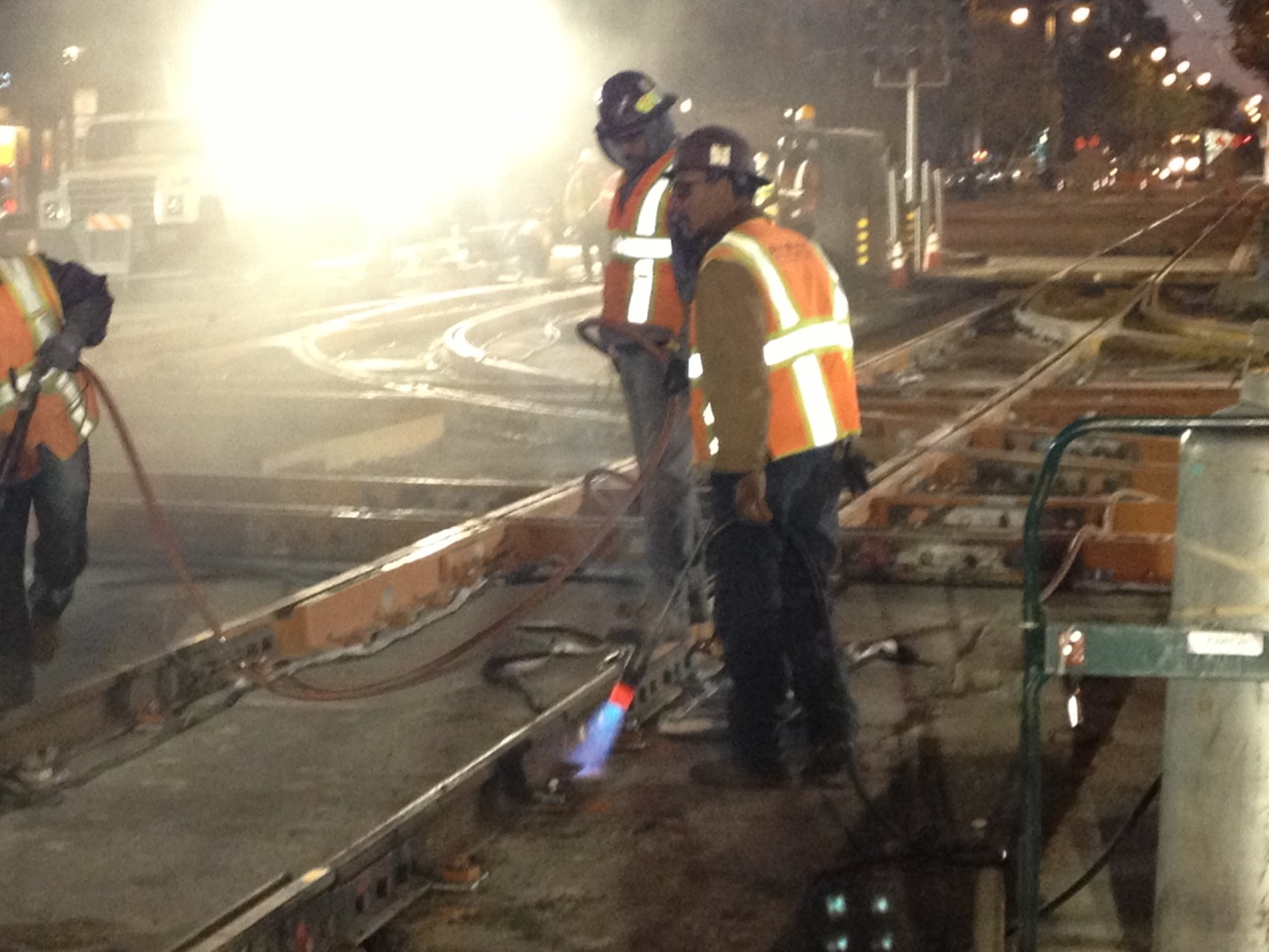 Crews prepare the permanent tracks for the foundation pour.
The work on a key connection piece for the San Francisco Municipal Transportation Agency's Central Subway extension of the T Third Light Rail Line started the night of Nov. 6 and went through Nov. 14. Crews worked non-stop to put in track and infrastructure that will ultimately link the northern and southern quadrants of the city's transit system.
It was an "all-hands" effort to get the word out about the work to customers, drivers, neighbors, pedestrians and visitors to the city.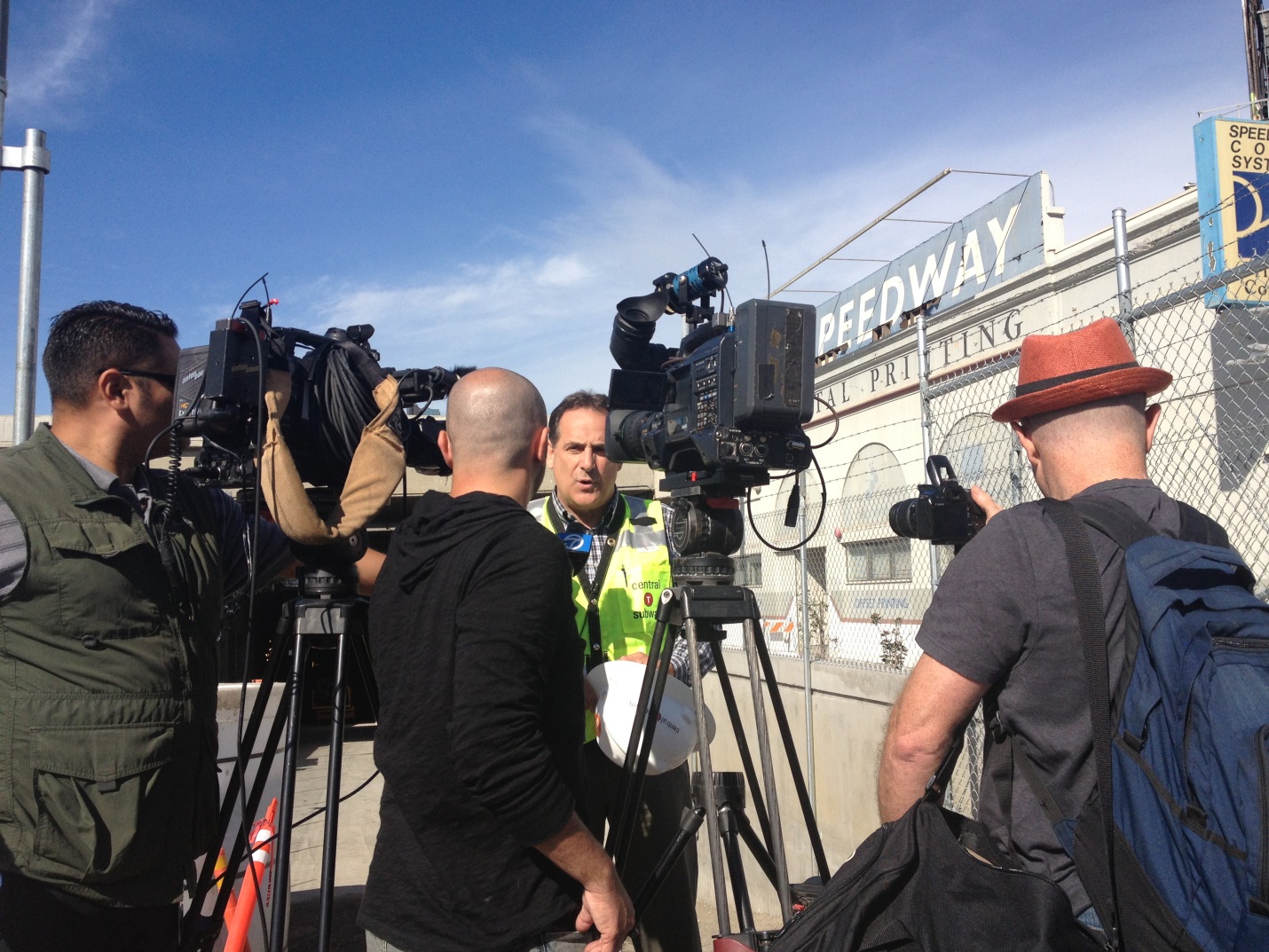 Central Subway Program Director John Funghi tells media crews about the work at 4th & King and provides a look at the tunnel portal at 4th & Bryant streets.

A flagger works at the intersection of King & Third streets in the early morning hours of construction.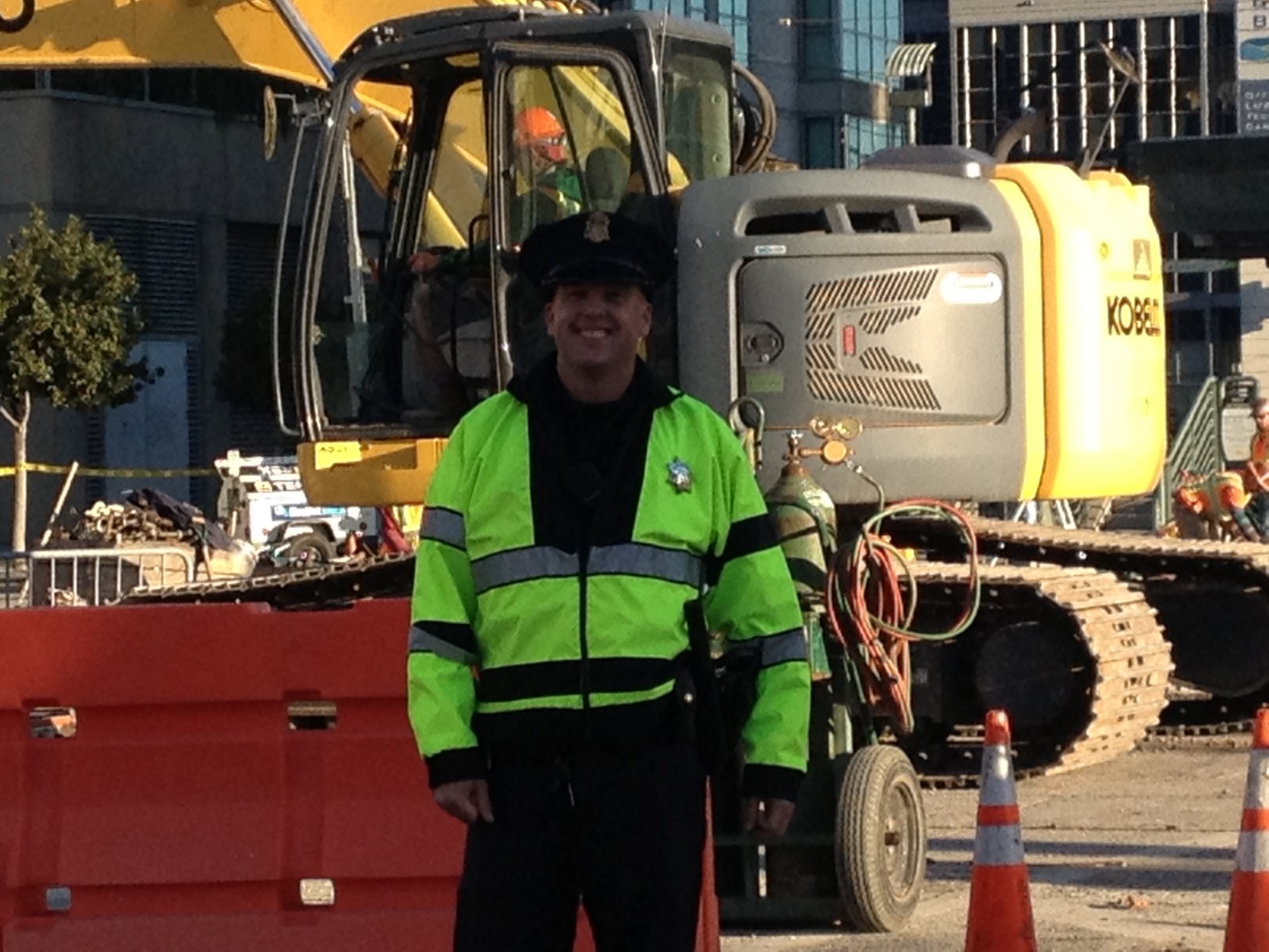 San Francisco Police Officer Faye at the intersection of 4th & King streets helps keep vehicles moving.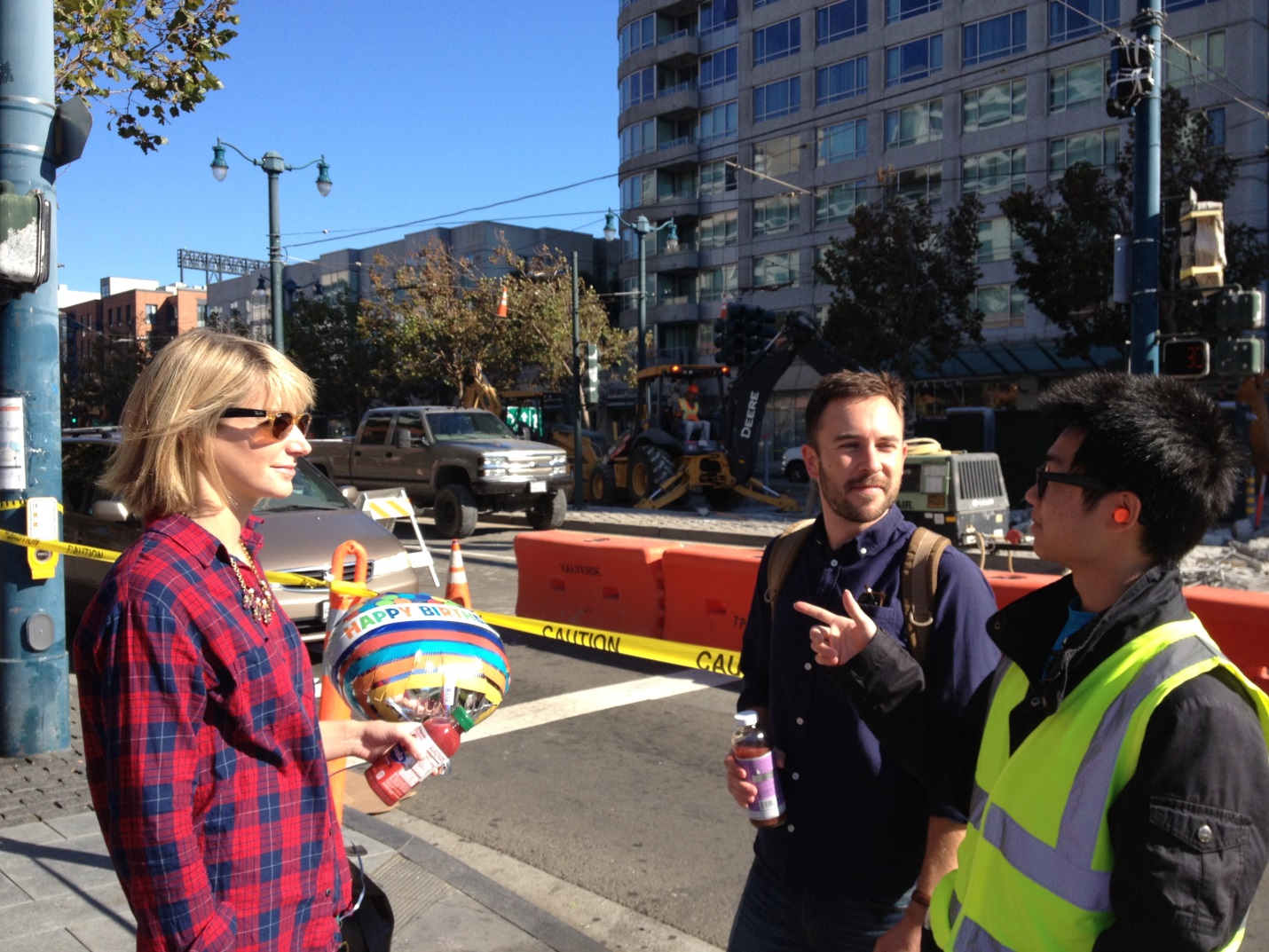 Ambassadors provide directions and help customers get to their transit connections.

North-facing view of track work at the corner of 4th & King. The Central Subway extension of the T Third line will run on the surface up 4th Street until the tunnel portal at 4th & Bryant.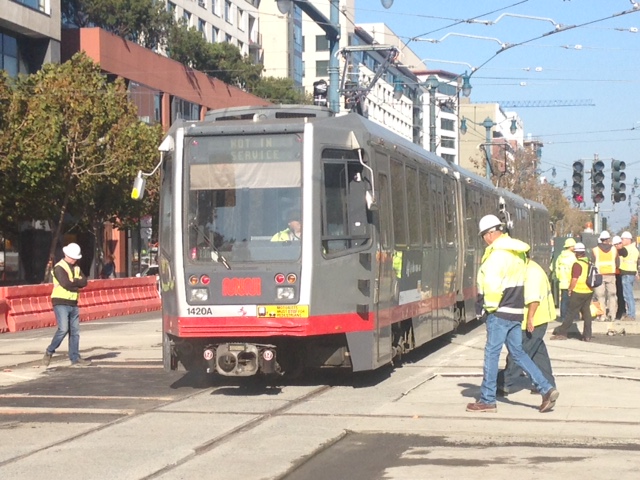 Trains are tested prior to re-opening of revenue service.
Heavy construction along the alignment, which features stops in the South of Market area, or SoMa, Yerba Buena, Union Square and Chinatown began in 2012. With more than 50 percent of the work done, and two tunnels for the trains completed, the project is currently focused on building stations and installing track and signal equipment. When open to the public in 2019, the Central Subway will vastly improve transit options for the residents of one of the most densely populated neighborhoods in the country, provide a rapid transit link to a burgeoning technology and digital-media hub, and improve access to a premier commercial district and tourist attractions.