Black History Lost and Found: Dorothy Jaymes and Accessible Transit
Tuesday, February 28, 2023
We continue to celebrate Black History Month by sharing the stories of SFMTA staff whose revolutionary work helped pave the way for future generations of Muni riders. Today, we look at the incredible contributions of Dorothy Jaymes, who played a critical role in helping advance accessibility on transit in San Francisco at a time when little was being done.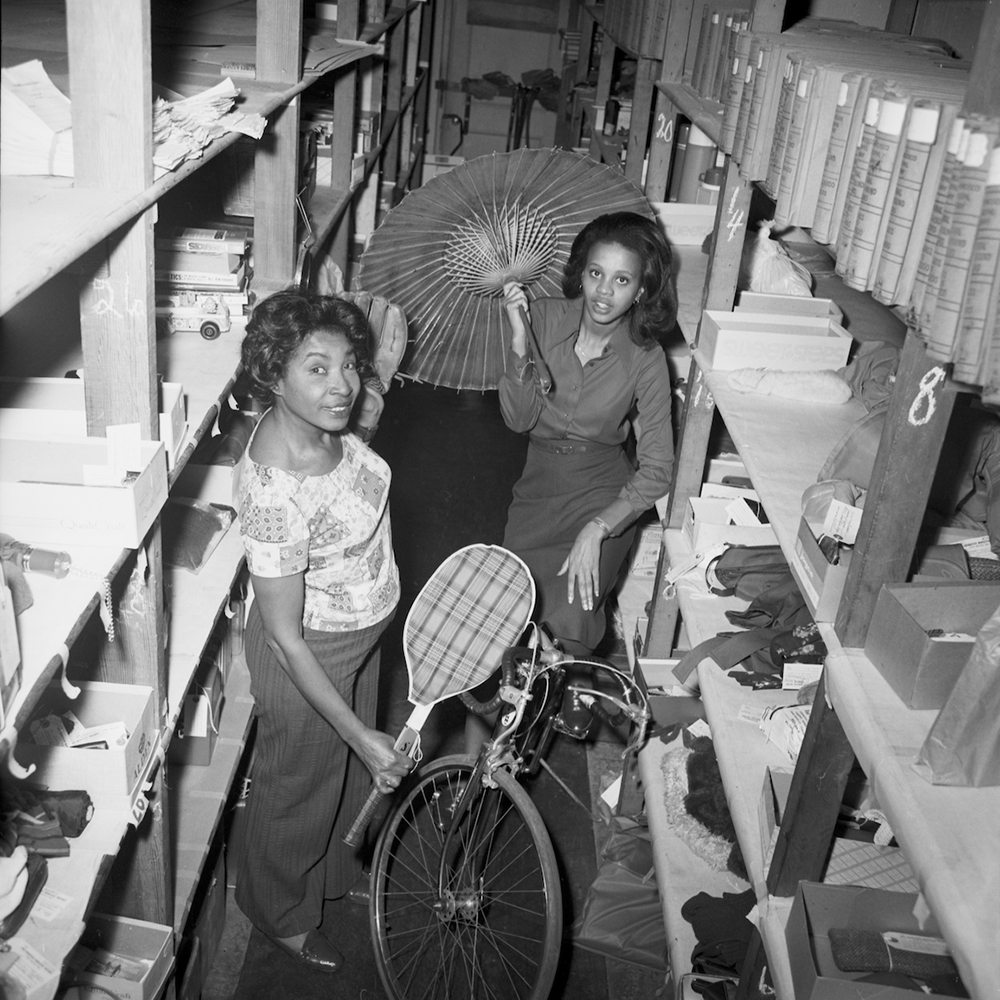 Jaymes (left, holding tennis racket) with her assistant, Linda Westry in the Muni Lost & Found Department in 1977. 
Born in Lake Charles, Louisiana, Jaymes started her career in Muni's Lost & Found Department in the 1970s. According to a 1977 article in the department newsletter, Trolley Topics, she took her job seriously, accounting for every lost item no matter how small or large. 
Around the same time, protests by local disability rights advocates exposed the issues of poor access to public transit to local officials. The city responded in part by seeking contracts for new buses with passenger lifts in 1978 and by establishing the Elderly & Handicapped Program, to which Jaymes was a foundational contributor.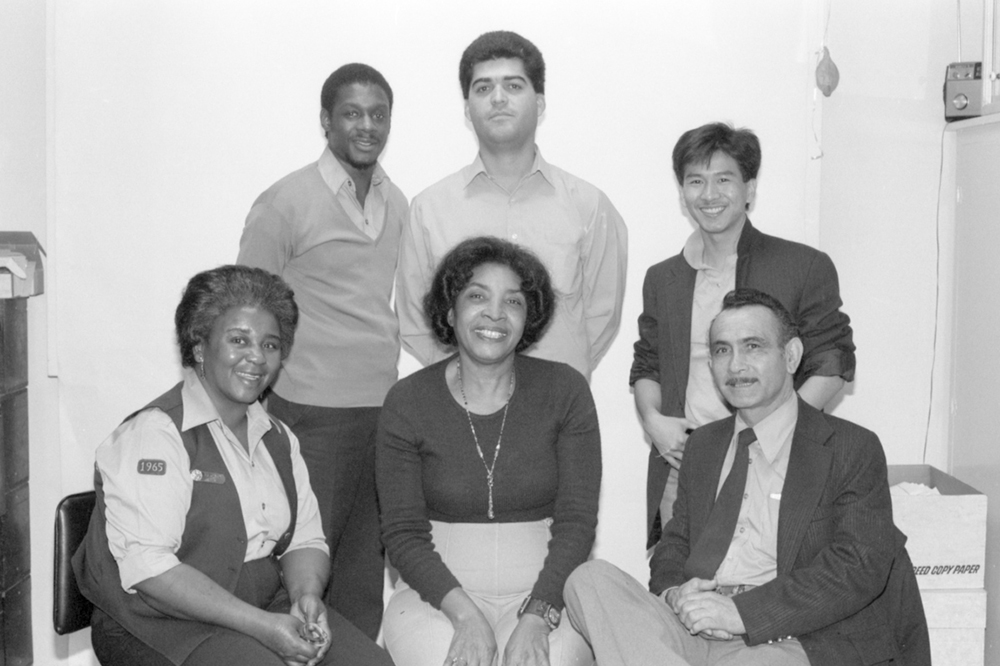 Members of Muni's Discount ID Card Office staff in 1985, with Jaymes at center. 
By October 1979, Jaymes headed up the Discount ID Card Office in the E&H Program and was responsible for processing applications for discounted transit fare cards.  This initiative lowered the cost of transit for people who needed it most.
Jaymes' role in the office played a critical part in improving access to transit for all San Franciscans. In the words of a former co-worker, Jaymes was a wonderful person who worked hard to make sure all people with disabilities had access to the reduced fares available to them.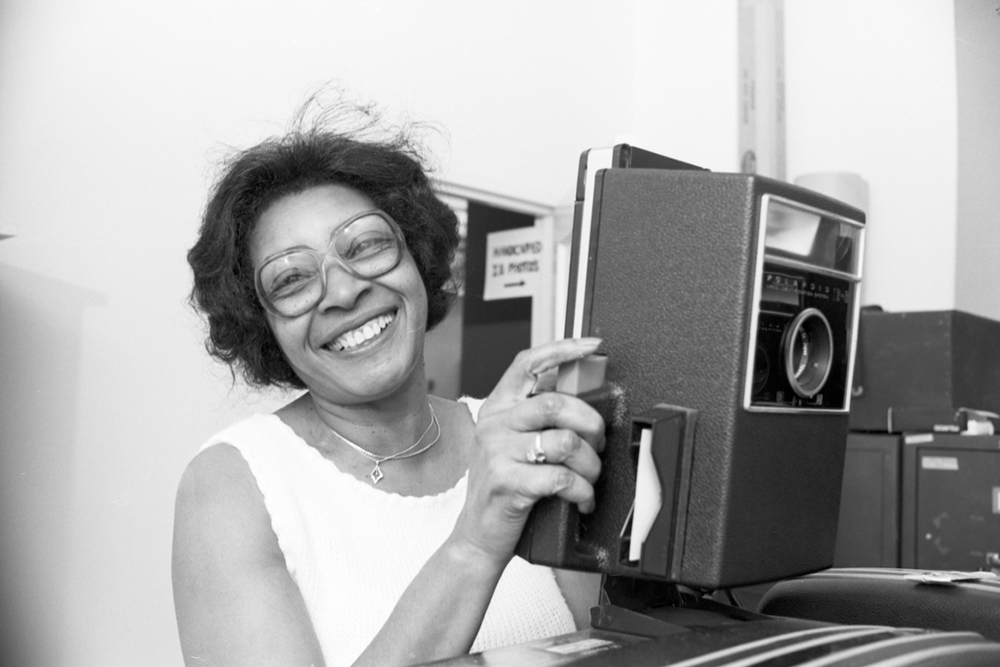 Working out of a room in the Muni Photo Department, Jaymes wields an ID card camera in this 1979 photo. 
She left Muni in 1990 and finished out her career with the City of San Francisco at the Planning Department, before retiring in the early 2000s. Jaymes returned to Louisiana in retirement and passed away in 2015 at age 89.
So often, we only hear the stories of major figures and their brave breakthroughs in history. Capturing the full story begins with also celebrating and recognizing the contributions of our "unsung heroes," whose daily work is still helping Muni riders today.