Cable Cars are Returning this Summer!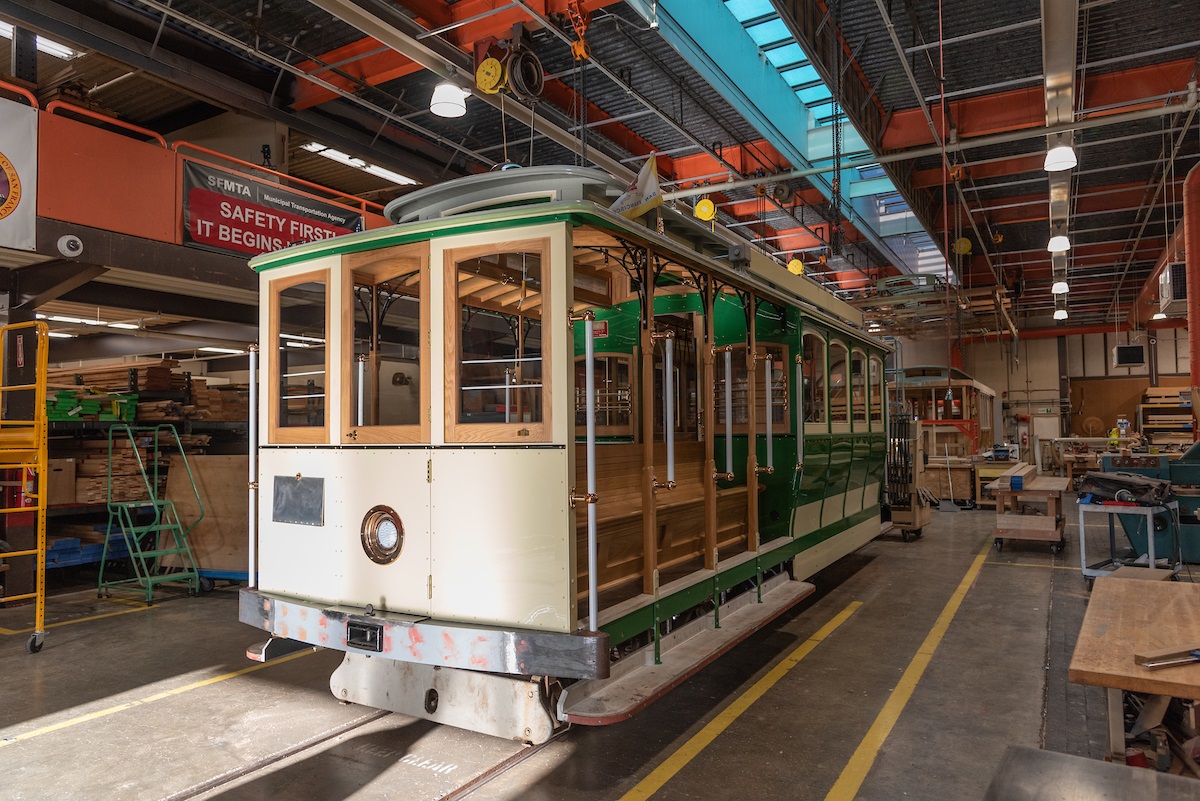 Restored Cable Car 8 being readied for return to service
Nothing says "San Francisco" quite like our historic cable cars--and they'll soon be gracing our streets once more. As the city intensifies its focus to supporting economic recovery, residents, regional visitors and tourists will see the return of the iconic cable cars and hear their chiming bells from Union Square to Fisherman's Wharf. Today, the SFMTA, along with Mayor London N. Breed, announced that cable cars will be gliding down the city's picturesque hilltops this summer as downtown economic activity returns.
SFMTA staff will conduct mechanical inspections of the historic vehicles and operator retraining in mid-July. By the first week of August, we will test the system by inviting passengers aboard for the duration of a "mock service" trial, riding the lines where cable cars are operating and making stops. This mock service will be irregular, not following a particular schedule, as we work out any kinks in the system that might arise.
By early September, cable car service will return - first to the Powell-Hyde line from about 7:30 a.m. until about 10 p.m. (though cars returning to the cable car barn after 10 p.m. will continue to take ride to Chinatown). Service on the Powell-Mason and California routes will then follow.
Last March, in response to the COVID-19 pandemic, the SFMTA temporarily halted cable car service as part of the city's emergency response. This decision was made to best protect operators and the public. Muni resources were then shifted to a core network --a  limited number of the most in-demand routes--to serve essential workers and accommodate physical distancing on San Francisco's most utilized lines. The result was the longest cable car shutdown since the full system reconstruction in the 1980s. Now, to reboot the system requires significant work. Leading up to the return of San Francisco's cable cars, the SFMTA will recertify operators, hire line inspectors and prepare our infrastructure to accommodate service.
Stay tuned for more details in the coming months!
Anyone interested in cable car service updates is encouraged to subscribe to text or e-mail updates for more information.