Calling All History Lovers: Muni Heritage Weekend's for You
Thursday, August 27, 2015
Each year we celebrate Muni's history with Muni Heritage Weekend, a real-life throwback where we roll out our full roster of operational historic buses and streetcars. It's the highlight of the year for Muni history buffs and fun for the whole family, and it's just a month away on Sept. 26-27.
We invite you to come out and catch a ride or just take a good look at our rockin' classics. We'll be running short excursion trips and opening up these vehicles of the past for the public to enjoy.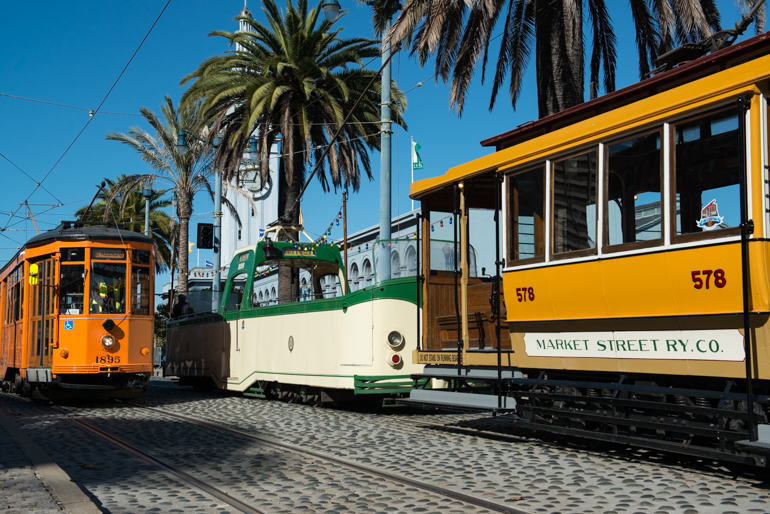 Streetcars 1893, 228, and 578 on the Embarcadero | November 2, 2014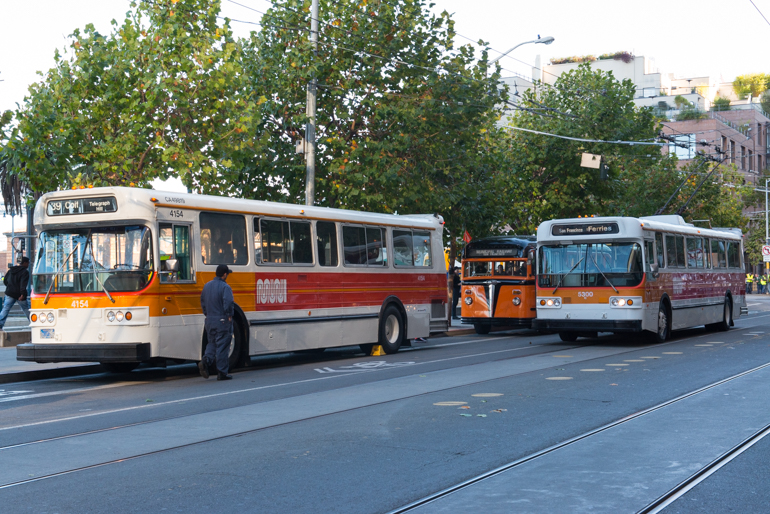 AM General #4154, New Flyer #5300, and White Motor Co. #042 on Steuart St. | November 2, 2014
With just one month to go until Muni Heritage Weekend, the excitement is building and the pieces are falling into place to make this year's event a go. The action will be focused on the area around Steuart Street and Don Chee Way, right outside the San Francisco Railway Museum.
To top it off, this year we have a special treat in store: a rolling display of historic photos from the SFMTA Photo Archive. The vintage buses out and about will transform into museums on wheels, filled with photographs from the years the buses were in normal service. So hop aboard a historic bus and immerse yourself in the past, looking at historic photos from that time period.
Mark your calendars and count the days because Muni Heritage Weekend will be here before you know it, complete with historic equipment and awesome, largely unseen photos from our Archive.
Check out more historic photos on the SFMTA Photo Archive website and follow us on Flickr, Twitter, Google+, and Instagram.