Celebrating San Francisco's Transit History
We're gearing up for a great weekend of Muni history fun! This weekend a collection of vintage trolleys, cable cars, street cars and buses from around the world dating back to as far as 1895 will be hitting the streets of San Francisco. Please join us and our non-profit partner Market Street Railway from 10 a.m. to 5 p.m., Saturday and Sunday for Muni Heritage Weekend to celebrate San Francisco's transit heritage from the 1890s to 2014 and beyond.
The weekend festivities will showcase more than 20 vehicles that are rarely seen in regular service. Bring the whole family, learn about SF transportation and ride some of these historic buses and trains. The first 100 families each day will receive goodie bags valued over $150 including passes, memberships, gifts and discounts from our sponsors.
The celebration starts at the Market Street Railway Museum where there will be exhibits, cable car bell ringing demonstrations, live music and fun for all ages. To help bring San Francisco's history alive, the festival will feature an interpretive performance of the works of Maya Angelou by local high school senior Johnnae D. Saunders. Maya Angelou worked in her teens as a San Francisco streetcar conductor.
The party continues on the special historic buses and trains that will be available for trips and on display this weekend only. The F Market and Wharves Line and the California Cable Car Line will feature special trains that highlight SF's earliest transit history. Vintage buses will also be on display and available for trips on a short downtown loop.
While one may argue that all the vintage cars are all unique and cool, we want to highlight the rare opportunity to see the oldest operational street car in the United States, car 578, and cable car 42, which served the O'Farrell, Jones and Hyde line until the route was discontinued in 1954.
There's a lot of history that goes with each car and a story to go with it. For example, when cable car 42 went out of service, it was bought by a cattle rancher from Santa Barbara County so that he could give prospective cattle buyers tours of his herd. So how did the special double-end cable car get back to San Francisco? Come join us this weekend and find out!
The event is a collaboration between the SFMTA and Market Street Railway. Here is the Muni Heritage Weekend 2014 informational page, where you will find the lineup of all the vintage cars that will be out and about, as well as the schedule of events.
Join us this weekend as we celebrate San Francisco's transportation history.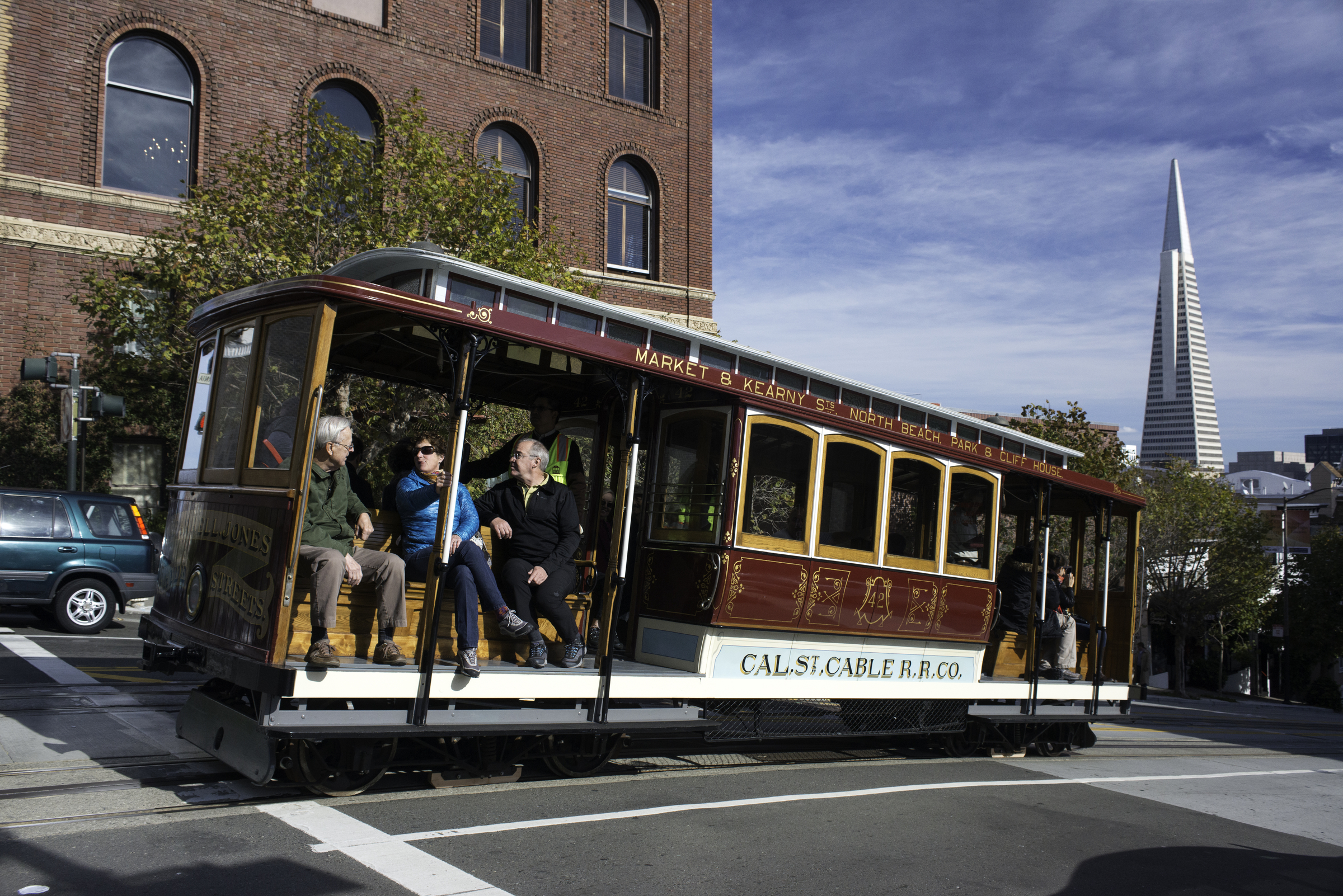 Participants from last year's Muni fest enjoy the first run of the day on the double-ended O'Farrell, Jones & Hyde Streets Cable Car 42, lovingly restored by Market street Railway volunteers. Nov. 11, 2012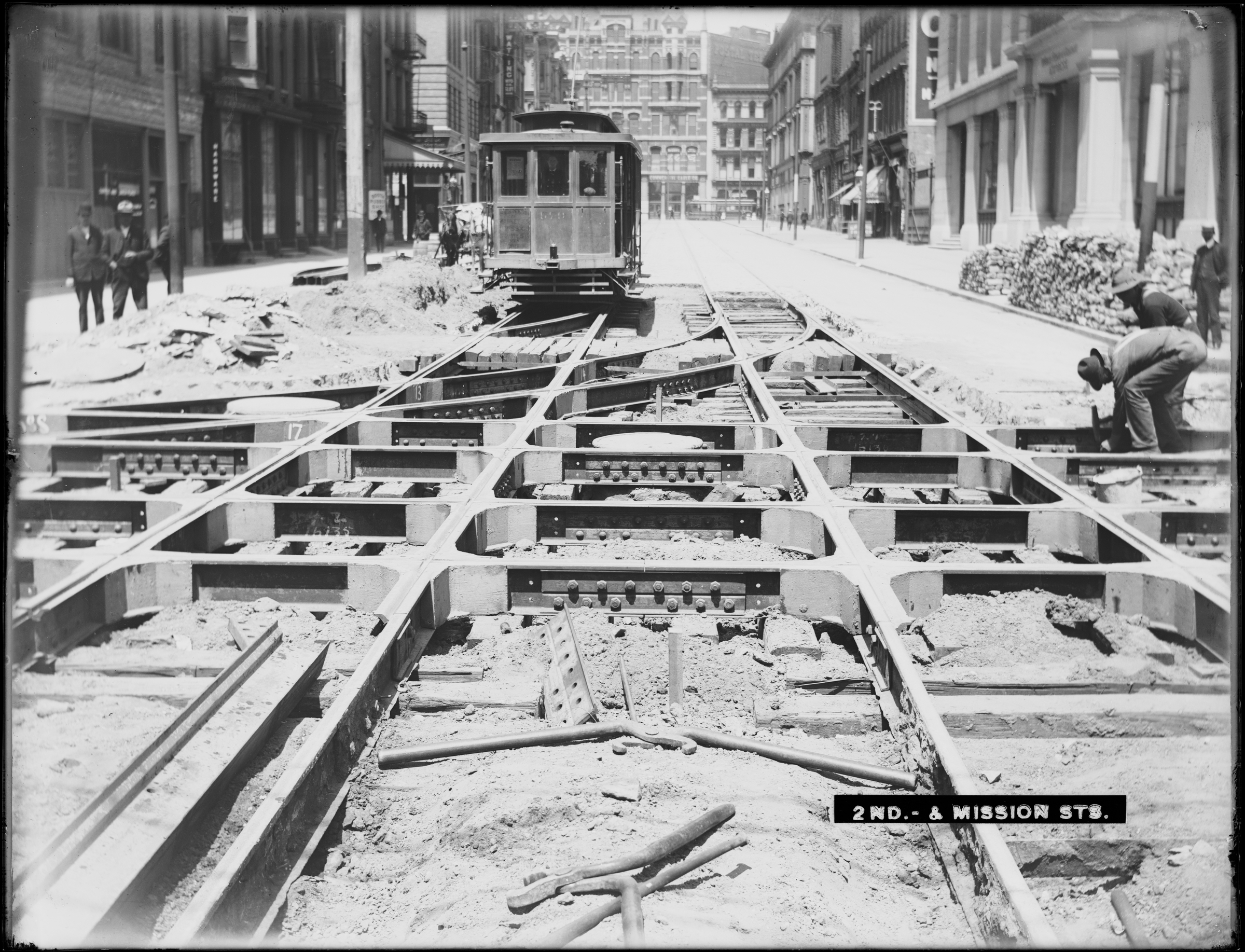 Streetcar 578, operating as part of the United Railroads of San Francisco, approaching construction on the track crossing and curve at 2nd and Mission streets. July 22, 1904