Central Subway Readies Fare Gates and Ticket Vending Machines
Thursday, November 4, 2021
In October, crews began installing and testing fare gate and ticket vending machine equipment at new underground stations that hundreds of Muni customers will use to pay for Muni fares once the Central Subway opens next year.
In addition to the new equipment being put into place at Chinatown/Rose Pak, Union Square/Market Street and Yerba Buena/Moscone stations, we are also continuing the train testing necessary to help us reach our goal of beginning service in 2022.
From the earliest stages of planning, our infrastructure design took into account the need for revenue management equipment like gates and fare machines. Like appliance placement in a brand-new home, architects developed the layout which construction workers build-out of the station's interior. Crews will secure equipment, connect it to power and data sources and ensure cabling is in the appropriate location based on the station's floor plan.
With construction winding down, the new equipment can now be bolted to the floor and any infrastructure adjustments can be made as needed. Network engineers at the SFMTA have also built the fiber-optic data network that will connect Central Subway stations to our central data system.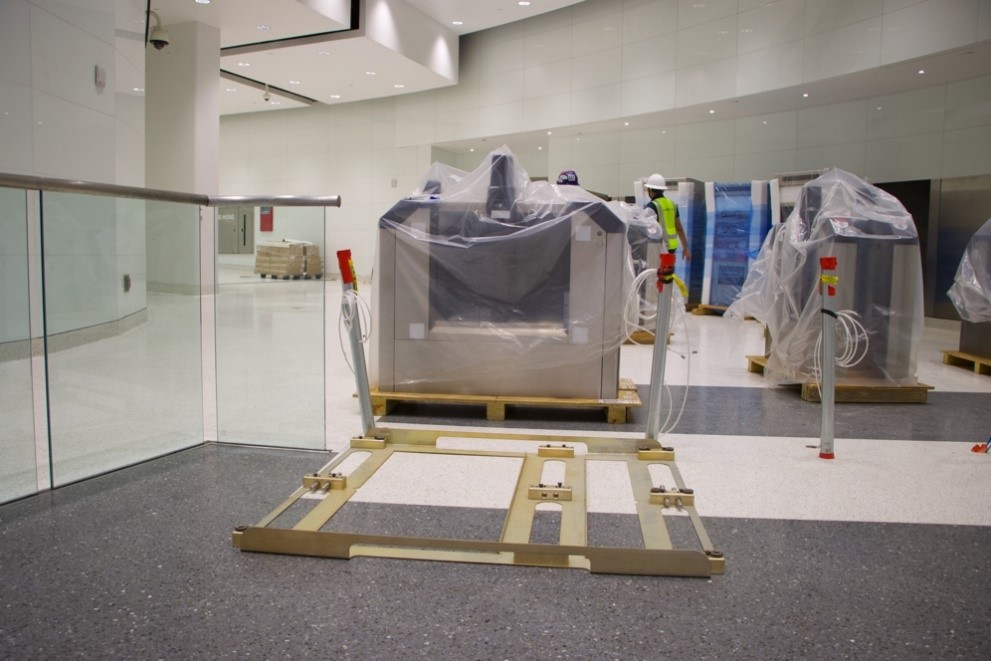 Drilling template for fare gates at Union Square/Market Street Station
If you ride Muni Metro via stations between Van Ness and Embarcadero, then you are likely familiar with the self-serve machines near station entrances allowing Muni customers to load value on  Clipper for iPhone and Android devices before tapping at fare gates leading to a station's platform level. The Central Subway's ticket vending machines and fare gates are identical to those found at other underground Metro stations and customers will pay for fares just like anywhere else in the system.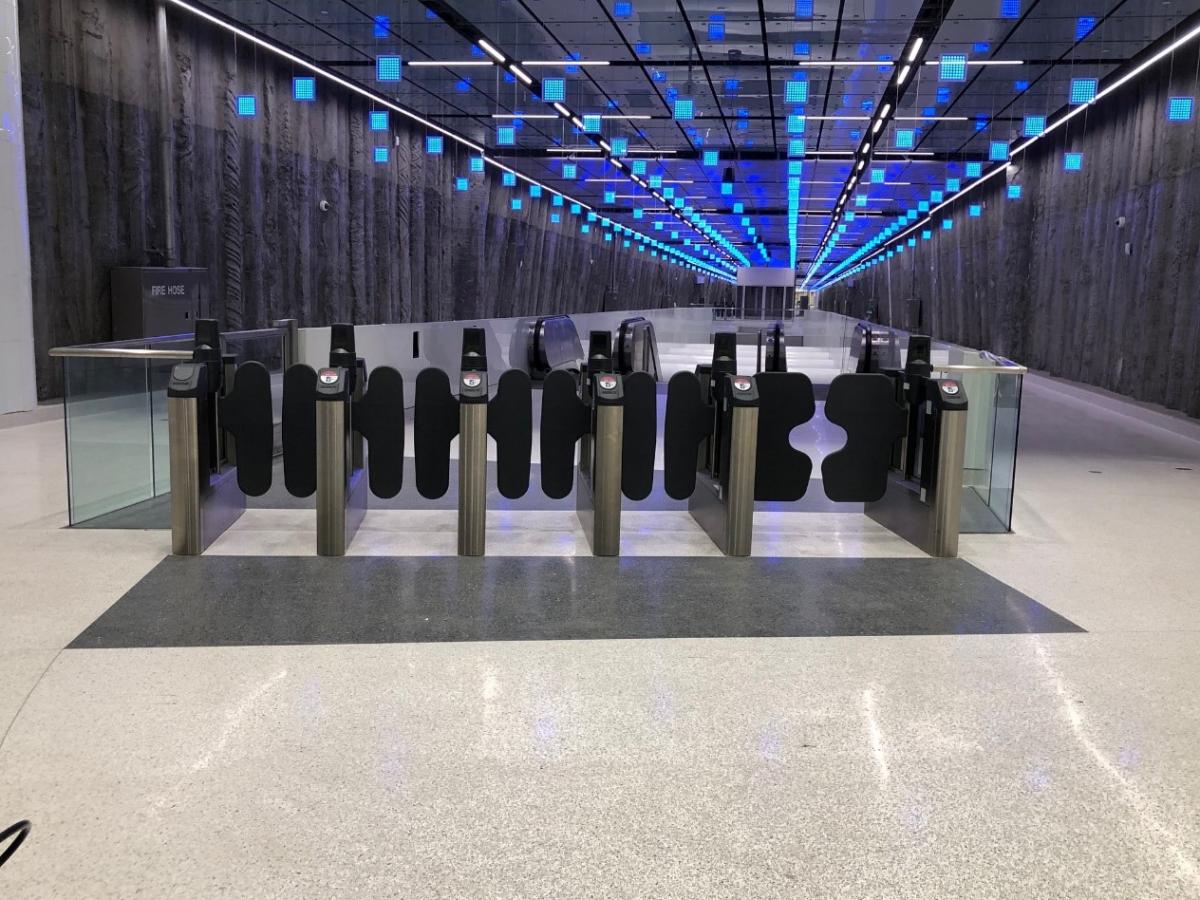 Recently installed fare gates near south entrance of Union Square/Market Street Station
Testing of fare gates and ticket vending machines will begin soon after installation as a part of the project's current phase of testing critical systems.
To receive project updates via email or text, please sign up at the Central Subway webpage.