Commemorating Rosa Parks Day
Tuesday, February 4, 2020
"I do the very best I can to look upon life with optimism and hope and looking forward to a better day, but I don't think there is any such thing as complete happiness." ~ Rosa Parks on optimism
Today marks the 20th anniversary of Rosa Parks Day as legislated by the California State Legislature.  Known as the mother of the civil rights movement Rosa Parks ignited a civil rights movement with her refusal to move from her seat.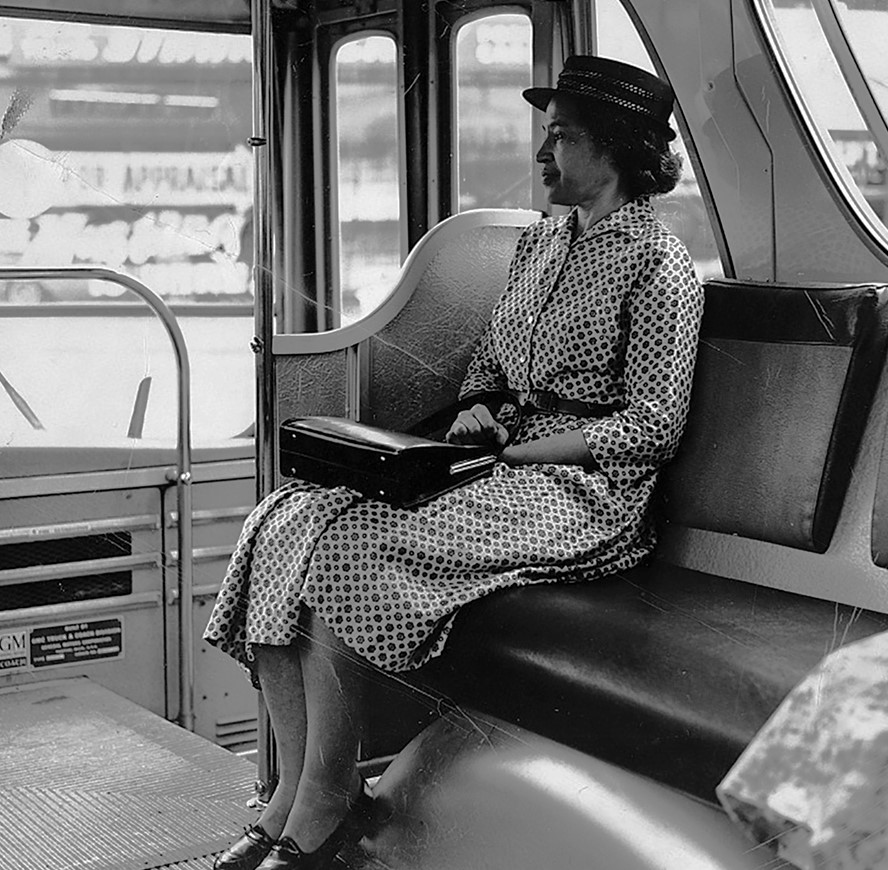 It all began  sixty-five years ago, on December 5, 1955 in Montgomery, Alabama, Rosa Parks was jailed and fined $10 for refusing to give up her seat on a public bus to a white man, a violation of the city's racial segregation laws. This act of civil disobedience, organized by a young Baptist minister named Martin Luther King, Jr., launched the Montgomery Bus Boycott.  The series of events that followed her arrest changed the course of American history. 
In commemoration of the start of Black History Month and to honor Rosa Parks and her courage a plaque in her honor has been installed on a bus to mark this historical civil rights event. 
Additionally, we have installed throughout the bus system a Black Women of Transit history campaign.  The series of bus cards recognizes women who have demonstrated a commitment to civil rights within transportation.