Countdown to the 54th Cable Car Bell Ringing Contest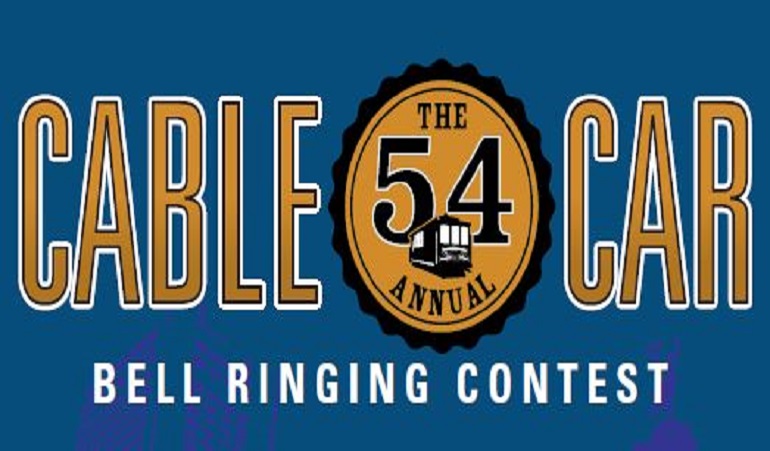 Join us for the annual Cable Car Bell Ringing Contest, a long-standing tradition at Muni, this Thursday, July 13 at noon in Union Square.  
At this popular and lively competition, the best of the SFMTA's cable car conductors and grips demonstrate their skill and rhythm to vie for the coveted title of Bell Ringing World Champion. Five local public personalities will also compete in an amateur bell ringing contest to raise money for a local nonprofit of their choice.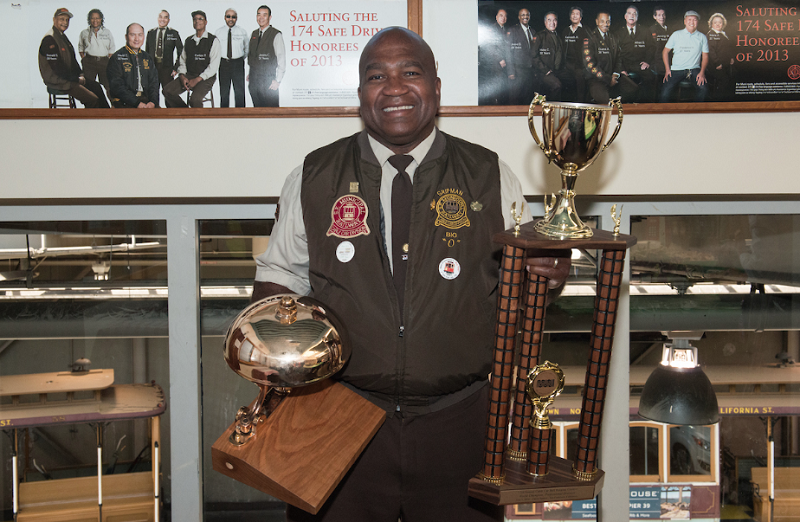 2016 World Champion Cable Car Bell Ringer Leonard Oats.
This beloved tradition celebrates San Francisco's iconic cable cars and rich history. It attracts local dignitaries and community leaders and draws interest from around the world as hundreds of spectators gather around to cheer on their favorite contestants.
Cable car operators are judged on the rhythm, originality and style of their bell ringing skills they use as they ferry customers along San Francisco's scenic cable car lines.
This year, contestants Carl Anderson, Joseph Sue, Singh Balraj Rai, Ingacio Sandaval, Byron Cobb, Antonio Marquardt, James Tupas and Gerald Domingo will compete to win the title from four-time Champion Bell Ringer Leonard Oats.
We're proud to host this can't-miss event every year with the support of the Union Square Business Improvement District and the Cable Car Museum.
Special thanks to our in-kind sponsors: Sam's Cable Car Lounge, Hornblower Cruises, Alcatraz Cruises, New Delhi Restaurant, Fire Engine Tour, San Francisco Symphony, Pier 39, Chancellor Hotel, Handlery Union Square Hotel and Westin St. Francis.
No ticket or RSVP needed – just come join us at the square!