Extended Service Hours for the F Market & Wharves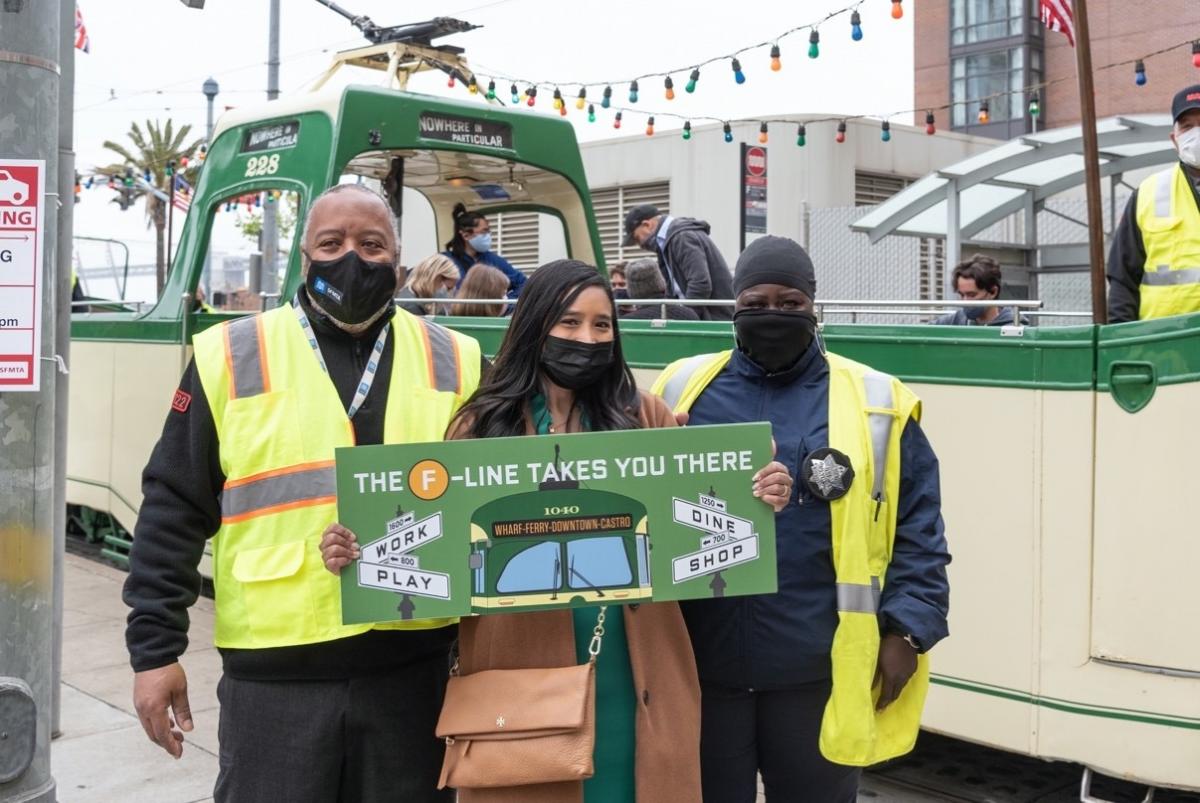 Beginning June 26, the hours of operation for F Market & Wharves historic streetcars will be extended daily to run from 7 a.m. to 10 p.m. in order to support San Francisco's economic recovery and reopening.
Trips from Castro to Fisherman's Wharf will run approximately from 7 a.m. to 9 p.m. and return trips from Fisherman's Wharf will run approximately 8 a.m. to 10 p.m.
This increase in service is based on feedback from streetcar operators and key stakeholders who worked closely with the SFMTA earlier this year to determine initial hours of operation that would support small businesses along Market Street and the Embarcadero.
Last May, the F Wharves-Market was welcomed back by Mayor London Breed, the San Francisco Board of Supervisors and the SFMTA Board of Directors at a small celebration near the Ferry Building. Director Tumlin was in attendance to make the announcement about the return of historical streetcars and other May 15 service changes, including the reopening of Muni Metro stations.
While Better Market Street construction is still under review, the project team has been developing a plan to run the F Market & Wharves full route. A combination of historic streetcar and bus shuttle service would limit impacts once construction begins.  
San Francisco lifted most COVID-19 restrictions on June 15 and SFMTA staff will continue to support our economic recovery as businesses reopen, tourists, office workers and regional visitors return. The F Market & Wharves is a popular city attraction and extended service hours will allow Muni customers more opportunities to ride historical streetcars this summer.