A Great View from Top to Bottom
Twice a month we share some of our favorite destinations in the city and the Muni routes and lines that will take you there.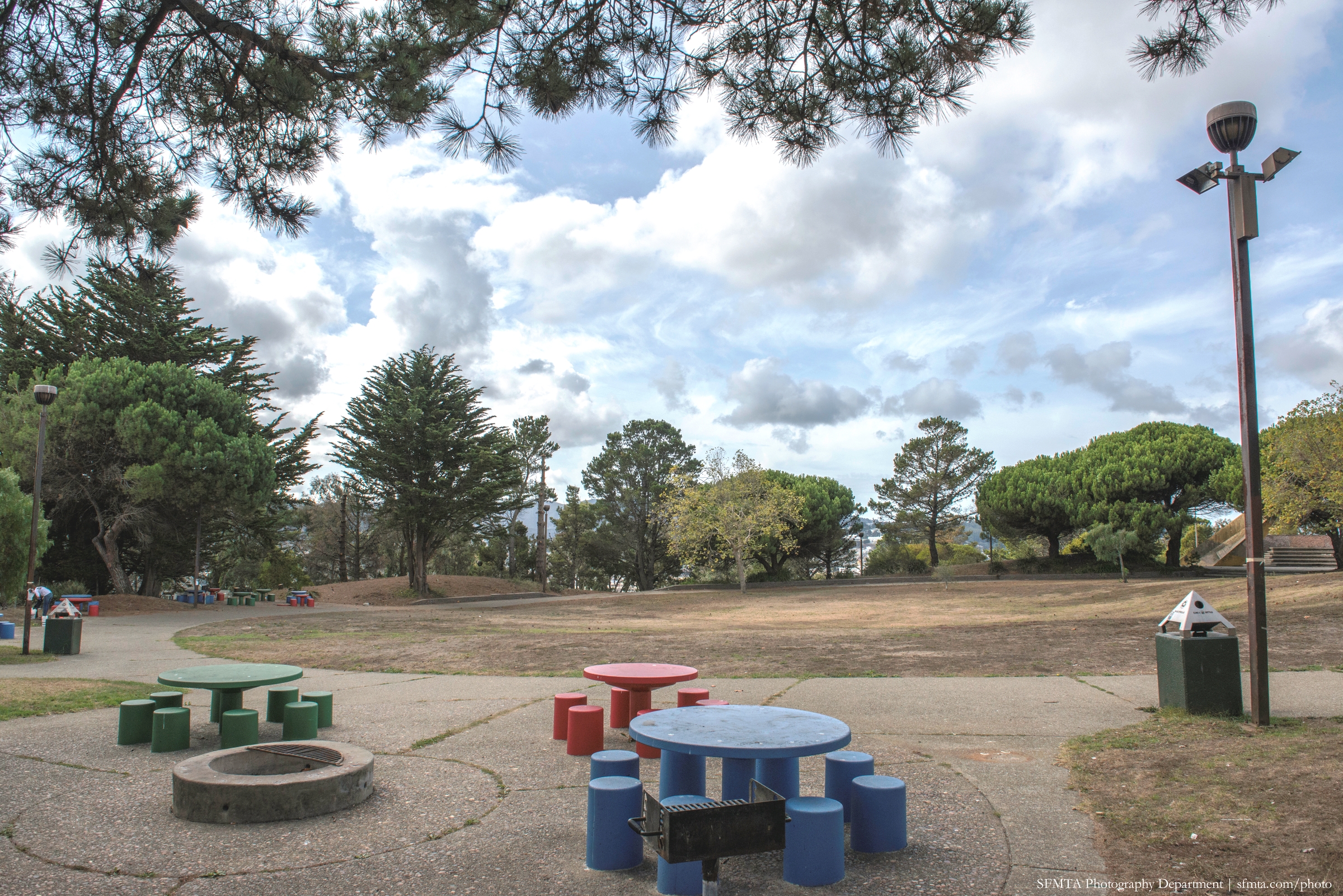 Hilltop Park features plenty of open space and barbecue grills for those looking for a perfect picnic spot. Photo taken Oct. 15, 2014.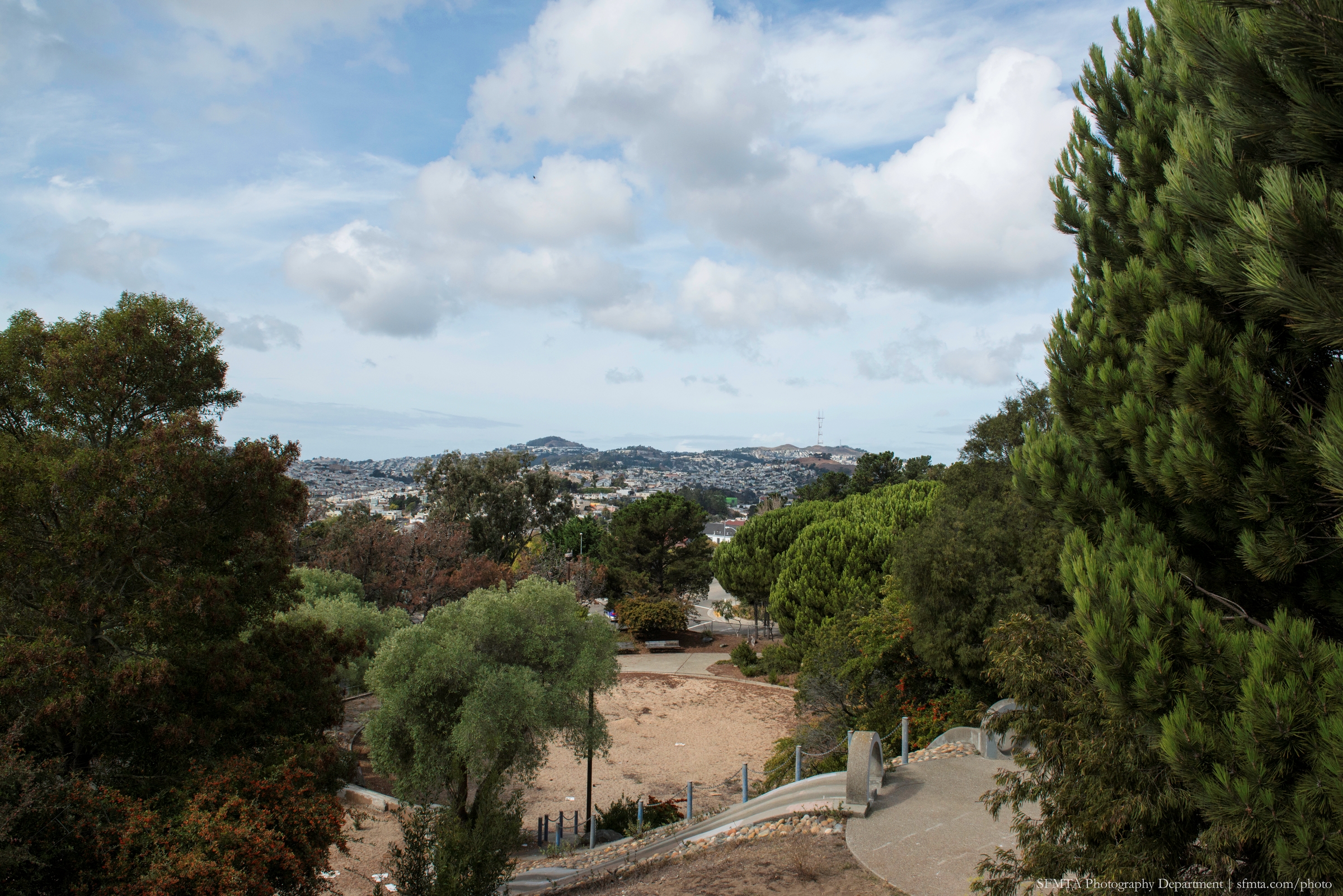 Oh yeah, there's an awesome concrete slide you'll want to experience. Photo taken Oct. 15, 2014.
Hilltop Park offers great city views and enough space for kids, pets and families to enjoy. Located at LaSalle and Whitney Young Circle in the Bayview, the 3.5 acre park's 78-foot giant sundial creates a stage for the surrounding ampitheater. The Dish in Hilltop Park is one of the city's first skateboard parks, and the concrete slide is a favorite of both young and old (make sure you bring a piece of cardbard to sit on for the ride down).
The good news: This hidden gem of a destination is only getting better. The site plan now calls for a remodeled skate park, a picnic and barbeque area, a scenic overlook and a Trust for Public Land Fitness Zone® exercise area for adults. The park will also include sustainability features such as native and drought-tolerant plants, natural irrigation and stormwater retention. Construction of the new park is scheduled to be completed in 2016.
Did you know?
You can contribute to the renovation of The Dish in Hilltop Park. Considered one of San Francisco's skating landmarks, the popular skating "bowl" has fallen on hard times and is in need of repair. Skateboard icon Tony Hawk, through his Tony Hawk Foundation, has generously awarded $10,000 to help renovate the popular skateboard destination with the promise to donate an additional $5,000 if the park can match the foundation's grant by Jan. 26.
How to Get There
Muni Bus Routes: 44 O'Shaughnessy, 54 Felton