How to Pay for Parking at The City's New Multi-Space Paystations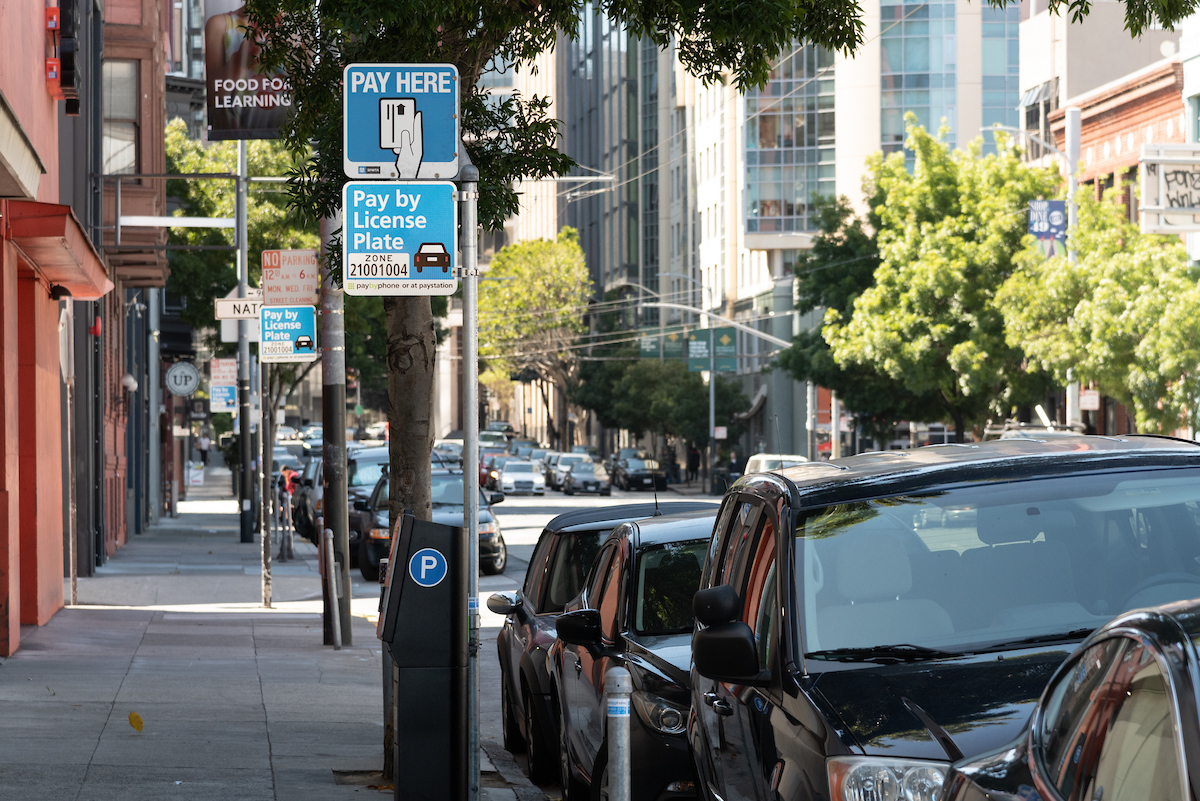 One of San Francisco's new paystations as the city moves away from its aging parking meters.
How drivers pay for street parking in San Francisco continues to evolve. In March 2022, the San Francisco Municipal Transportation Agency (SFMTA) began the Citywide Parking Meter Replacement Project to replace San Francisco's aging 27,000 parking meters. Half of the parking meters will be replaced with new single-space meters and the other half with multi-space paystations that use a brand-new pay-by-license-plate system. The project is expected to be completed by the end of 2024. 
San Francisco uses paid parking to create curb availability in commercial districts and high-demand neighborhoods. When parking meters are in operation, drivers spend less time circling the block looking for a space. Less circling means less congestion and fewer greenhouse gas emissions.  
To help drivers use the new multi-space paystations and pay-by-license-plate parking system, we've collaborated with SFGovTV to produce the instructional videos "How to Pay for Parking by License Plate" and "How to Pay for Parking with a Smartphone." These videos are available in English, Spanish, Chinese and Filipino. The new paystations feature larger multilingual instruction panels in English, Spanish and simplified Chinese.  
The multi-space paystations replace outdated parking meters that relied on 3G communications technology phased out by wireless companies. They use state-of-the-art technology to validate parking payments and automatically transmit this information to our enforcement staff. Drivers no longer need to remember the space number where they parked, as the vehicle's license plate number is used to verify that parking fees have been paid on a pay-by-license plate block. Payments can be made at paystations, on the pay-by-phone mobile app or by phone call. For more information on how to pay using each method, see the Ways to Pay section on our Parking Meters webpage. 
Benefits of the New Multi-space Paystations
More resistant to vandalism     

No need to display a parking receipt on the dashboard. 

No need to return to your car to feed the meter.

Payment can be made from any kiosk on the block where you are parked. 

You can print a receipt from a kiosk or get a digital receipt if paying by mobile device. 

You can leave and repark on the same block and not pay again if time remains from the original payment. 

Find instructions and follow prompts on larger, more legible full-color touch screens in multiple languages (simplified Chinese, English and Spanish)

More powerful batteries will increase reliability and reduce maintenance visits. 
Visit Citywide Parking Meter Replacement Project for more details including the locations of the multi-space paystations. 
Visit  Parking Meters | SFMTA to learn more about parking meters in San Francisco.  
Visit  Demand-Responsive Parking Pricing to view current parking meter rates and learn how to save money by finding cheaper parking a few blocks from your destination.