Maintaining the Cable Cars, Then and Now
Thursday, September 28, 2017
As work to rehabilitate the California Cable Car Line's gearbox wraps up tonight (cable car service will be back tomorrow – a day early), here's a throwback to 1965, when Muni undertook a similar project to reconstruct the cable winding machinery used in that era.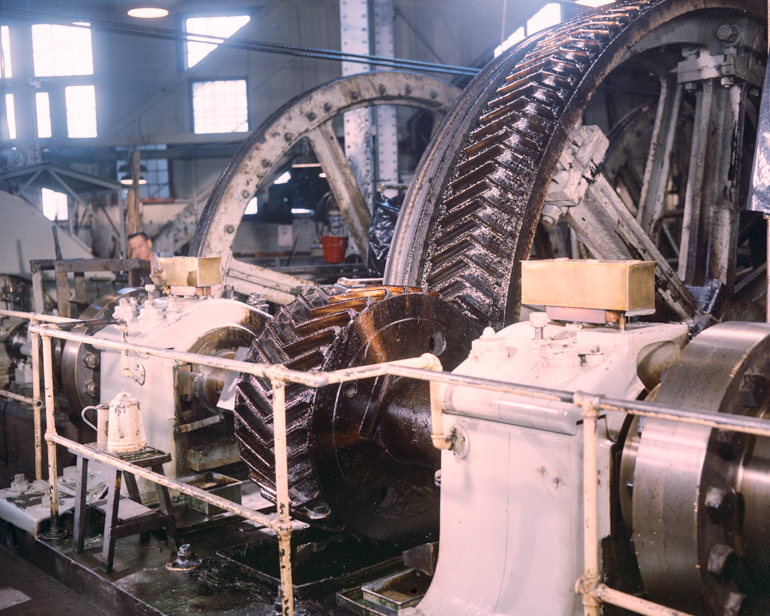 The worn-out cable winding machinery before its reconstruction as seen on March 17, 1965.
At the time, the winding machinery that pulled the cable cars was of an older design and used a different drive system than today's machinery. Seen in the photo above is the large, wheel-shaped pulley (called a "sheave") with a massive "bull gear" affixed to it. This sheave was driven by the smaller "pinion" gear seen below it, pulling the cable and thus the cable cars up and down some of our steepest hills. In 1965, it was these drive gears that needed repair after years of service, similar to how the gearboxes need to be replaced today.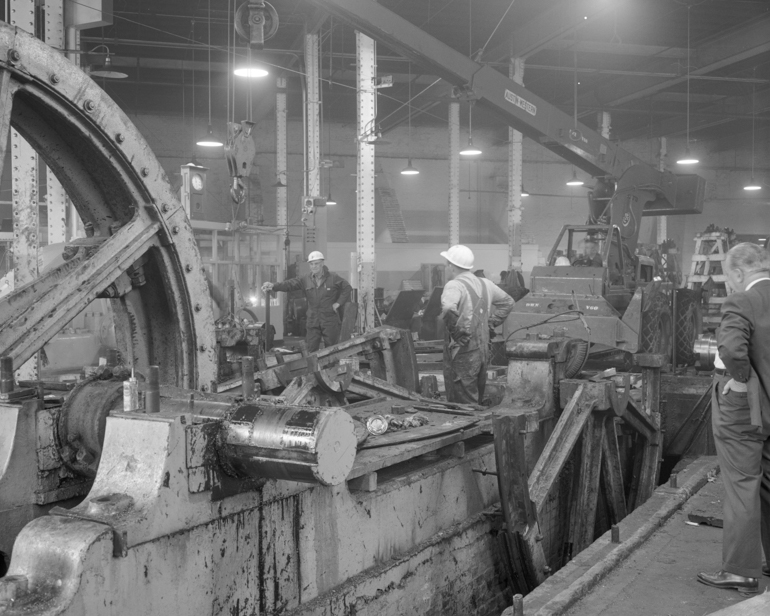 Mechanics disassemble the drive sheaves prior to installing new ones in March 1965.
In order to install the new gears, mechanics had to disassemble the entire winding machine, split the sheaves and remove the driveshaft. While they were at it, they inspected and refurbished all the bearings used to support those components.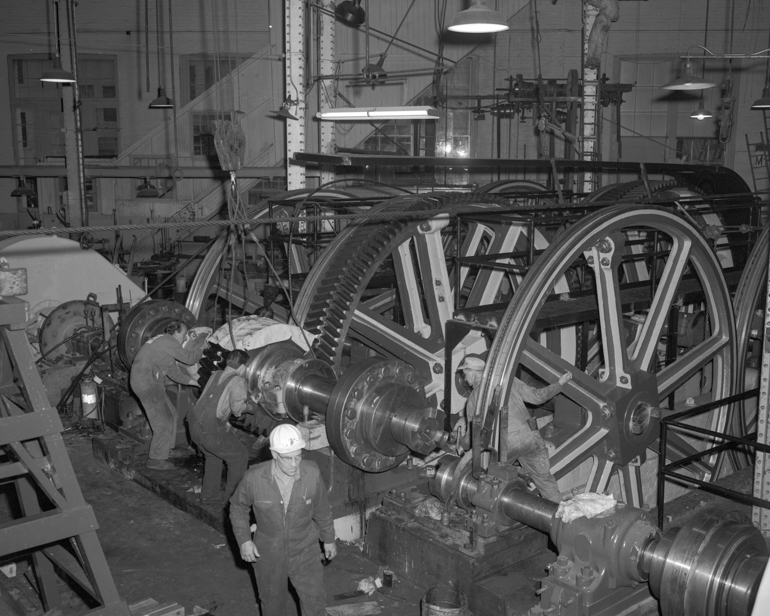 Mechanics use a crane to lower the driveshaft and new gear into place on April 9, 1965.
As seen in the photo above, crew members carefully lowered the driveshaft into place with a new pinion gear (the smaller gear attached to the shaft). This complex shaft system is no longer used on today's machinery, which instead uses a more compact and powerful method to power the massive drive sheaves.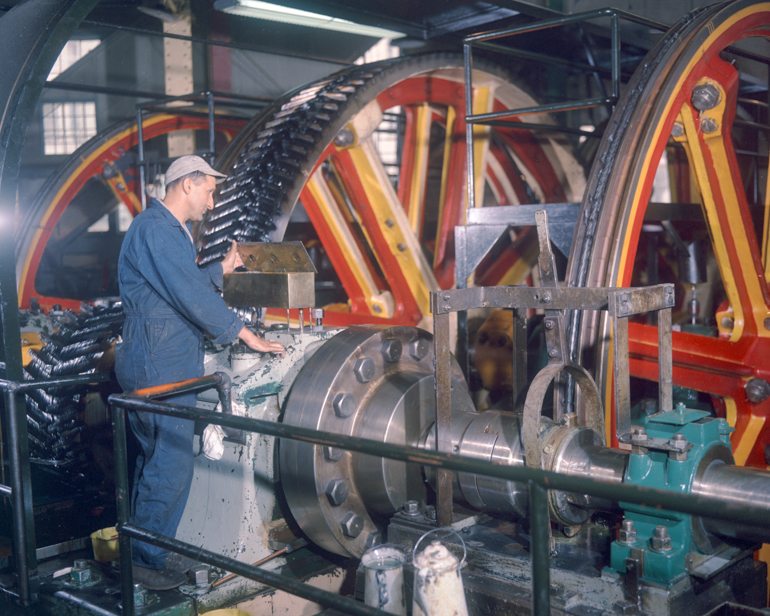 A maintenance mechanic inspects an oil tank on the driveshaft bearing of the refreshed machinery.
Just like with our current gearbox rehab, once the new gears and bearings were installed, and the sheaves were put back in place, the machinery was given a full inspection before it was returned to service.
Stay tuned for more updates on our ongoing Gearbox Rehabilitation Project, which will require further shutdowns on each cable car line over the next couple of years.
Connect with us on Instagram and Twitter and check out more historic photos from the SFMTA Photo Archive.