Muni Adding More Service July 9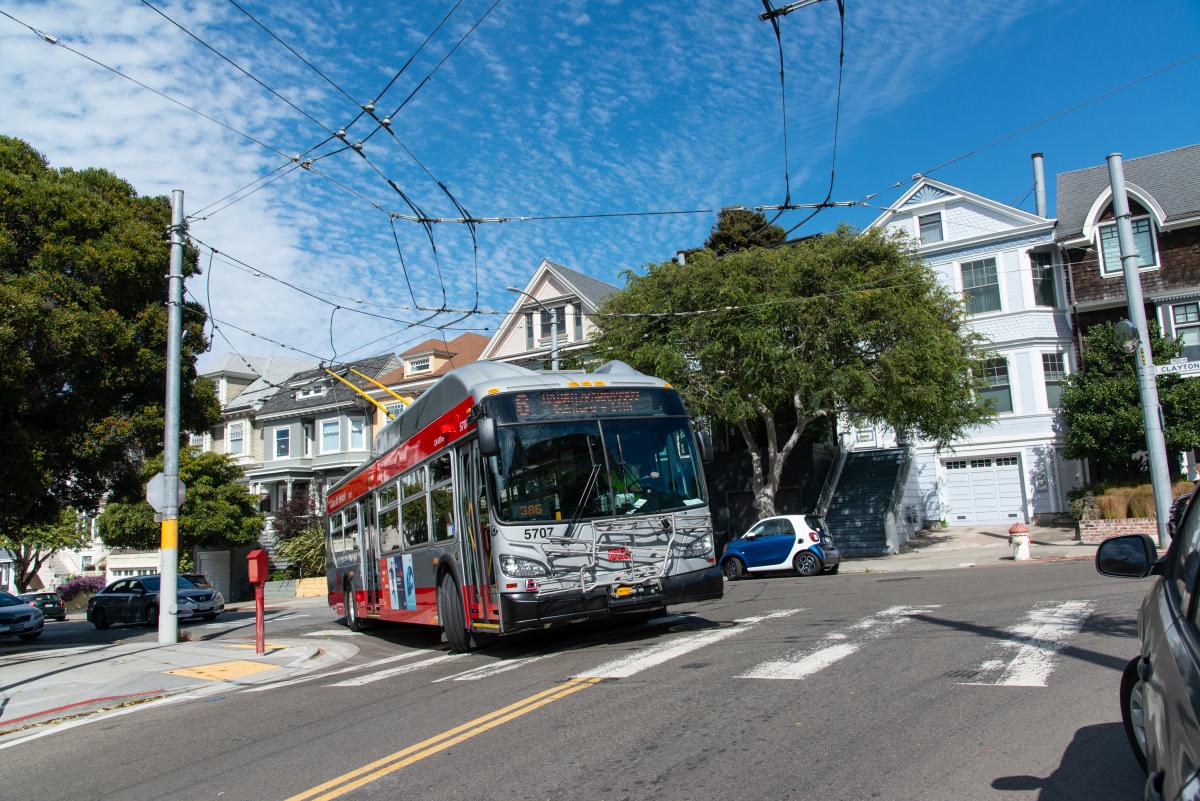 The 6 Haight/Parnassus was temporarily suspended in March 2020 and will be brought back into service July 9, 2022, along with the 2 Sutter and 21 Hayes. 
As the SFMTA prioritizes service equity and responds to changing travel patterns, we are planning to bring back additional routes that have been temporarily suspended since March 2020: The 2 Sutter, 6 Haight/Parnassus and 21 Hayes. The 2 Sutter and 6 Haight/Parnassus will return to their pre-pandemic routes, while the 21 Hayes will return in response to community feedback with changes to make the most of limited resources. System improvements like transit-only lanes and subway upgrades have helped us make transit service more reliable overall as we keep restoring routes.  
These changes are part of the 2022 Muni Service Network plan. Read more about what we heard from the public and how we incorporated feedback into the 2022 service proposal.  
We are bringing back the 2 Sutter, between Ferry Plaza on Steuart Street near Embarcadero and Presidio Avenue and California Street, to restore connections to the Jewish Community Center food hub – a priority for many seniors we heard from. Customers who want to reach Clement Street (one block south of California Street) will be able to transfer to the 1 California at California Street and Presidio Avenue to continue west.
The 21 Hayes will run between Fulton and Shrader streets near St. Mary's Hospital to Hyde and Grove streets, by Civic Center Station and the Main Library, restoring connections to the hospital. Customers who want to continue along Market Street can transfer to any eastbound Muni Metro subway route, the F Market surface rail, or one of the bus routes serving Market Street including the 6 Haight/Parnassus and 7 Haight/Noriega. 
We will publish comprehensive service change details including maps later this month. 
Route Modifications 
We plan to make modifications to several existing routes to restore access and connections that community members have requested. These modifications improve or restore connections to food hubs and hospitals for people with disabilities and seniors and access to jobs for Service Equity neighborhoods 
The 23 Monterey will be extended to its pre-pandemic route along Sloat Boulevard. 

The 28 19th Avenue will be extended to Powell and Beach streets to provide east-west connections to Fisherman's Wharf across the northern part of the city. 
The 43 Masonic will be extended to its pre-pandemic route to serve the Presidio, Marina and Fort Mason. 

The 52 Excelsior will return to its pre-pandemic route. 

The 57 Parkmerced will be extended to West Portal. 

The 58 Lake Merced will return to Lake Merced Boulevard and Brotherhood Way. 

The 66 Quintara will return to its pre-pandemic route. 
In addition to these changes, the L Bus will be shortened and increase frequency between the San Francisco  Zoo and West Portal Station in response to changing trip patterns and subway improvements. With more subway reliability after extensive repairs and maintenance, many L Bus riders are choosing to transfer to the subway at West Portal for a faster ride to downtown. This allows us to shorten the L Bus route while increasing frequency and putting limited resources on other routes that are experiencing crowding. 
Looking Ahead 
We plan to continue implementing the approved 2022 Muni Service Network in additional phases as we bring more transit operators onboard. Read more about the complete 2022 Muni Service Network plan.