Muni and SamTrans Partner on Lake Merced Bus Service
Wednesday, March 17, 2021
Starting March 22, a new program will provide free access to SamTrans Route 122 within San Francisco between Lake Merced Boulevard and Lake Merced Hill. The SFMTA has teamed up with SamTrans to launch this pilot program, which allows residents to sign up to use the 122 while Muni service is limited due to COVID-19.
After applying to the program, customers will be sent an email with a MuniMobile pass link that will be valid for six months. There will be an opportunity to extend the pass if the program is still needed after that, pending the return of Muni's 57 Parkmerced.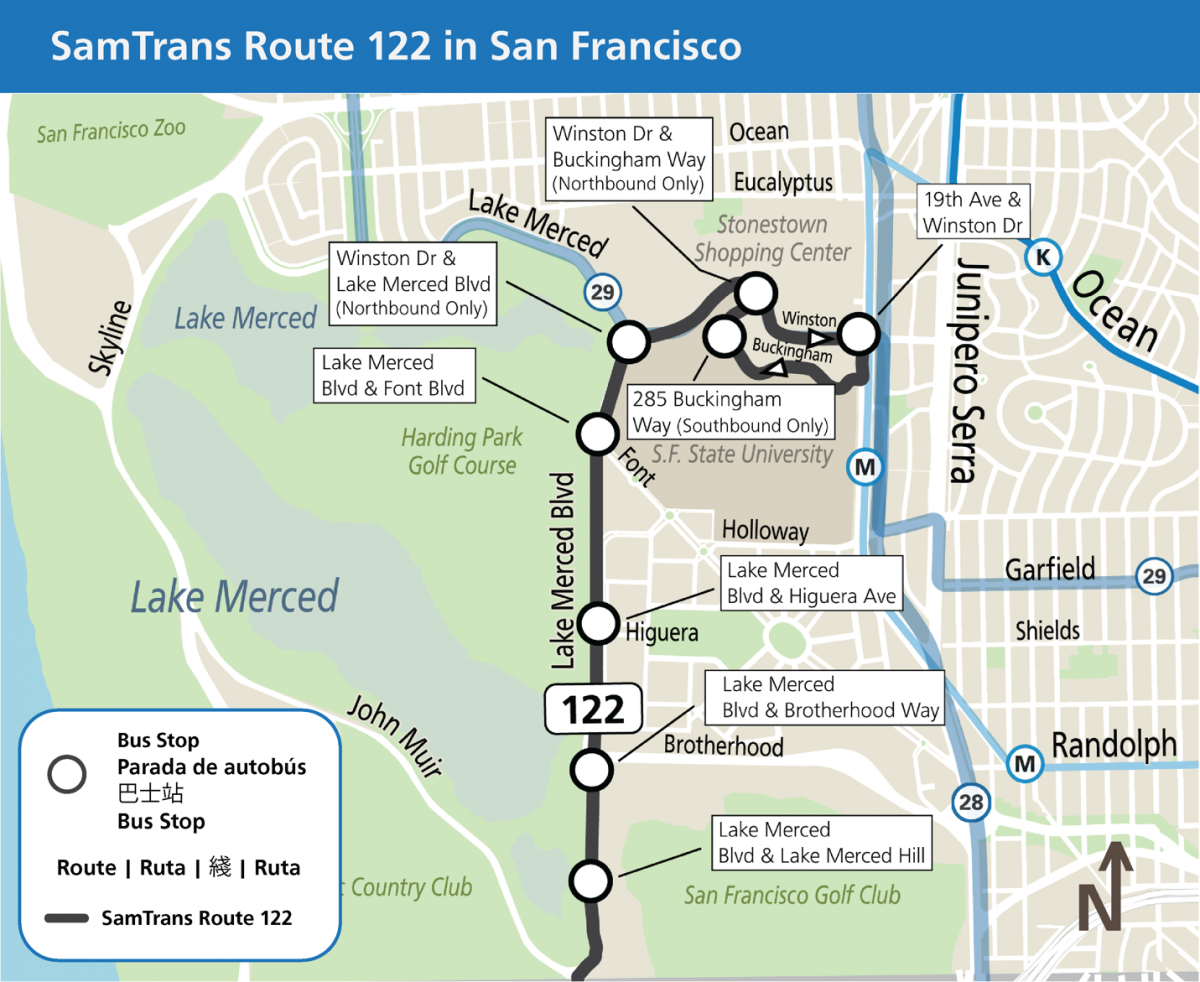 Map of new SamTrans stops in the Lake Merced neighborhood
The SFMTA will post signs at the new bus stop locations and at essential destinations including grocery stores near Stonestown Galleria Shopping Center in order to inform community members about this free pilot program. For more information and to apply, visit the Samtrans Route 122 application page.