Muni Monthly Pass Fare Changes Coming Sept. 1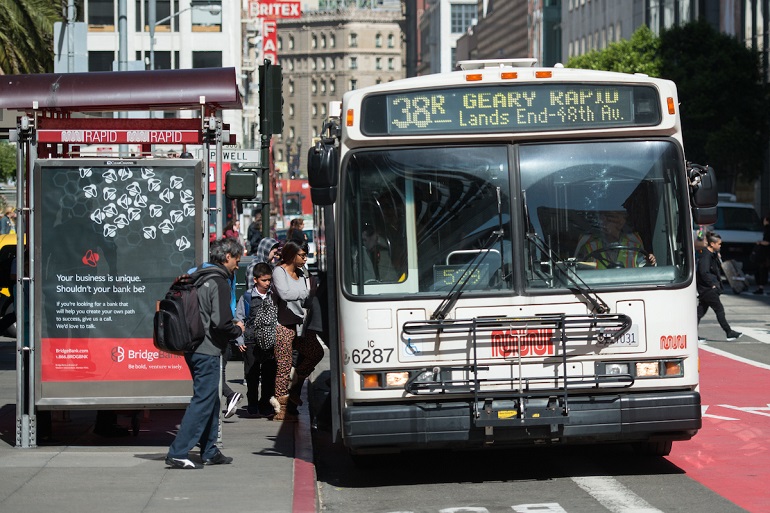 Starting September 1, the fares for monthly Muni passes will increase by up to three dollars, depending on the pass:
MONTHLY PASS

CURRENT

SEPT. 2016

Adult "M"

$70.00

$73.00

Adult "A" (Muni + BART within San Francisco)

$83.00

$86.00

Youth (5-17), Senior (65+),
People with Disabilities, Medicare

$24.00

$25.00

Adult Lifeline (Low Income)

$35.00

$36.00

Children 4 and under

Free

Free
Customers who use Clipper Card autoload to purchase monthly passes will see the new rates go into effect when September passes are charged to their accounts in mid-August. These changes were approved as part of this fiscal year's budget by the SFMTA Board of Directors in April.
While nobody loves to pay more, fares must keep pace with rising costs and inflation as we work to keep the system working safely and efficiently.
Our goal is to keep fare changes predictable and transparent. Since 2009, Muni fares have been set by our Automatic Fare Indexing Policy, which means that prices are determined by a formula based on monetary inflation and operations costs.
This is a good time to remind everyone to take advantage of our free and discounted Muni fare programs, which include our discounted Lifeline passes for low-income adults and our Free Muni programs for Youth, Seniors and People with Disabilities.
And of course, the most convenient and efficient way to have your fare at hand is to get a Clipper Card or download the MuniMobile smartphone app. Once you get your Clipper card, be sure to register it and set up autoload payment so you never have to worry about refilling it.
One more reminder: Using Clipper or MuniMobile instead of cash will also save you money next year. Starting January 1, 2017, single-trip Muni fares paid with Clipper or MuniMobile will cost 25 cents less than fares paid with cash on buses or trains or with the Limited Use tickets purchased in the subway.
That change is intended to encourage customers a more efficient payment system, complementing our ongoing Muni Forward efforts to make your ride faster and more reliable.