Muni's COVID-19 Distancing Requirement to End on June 15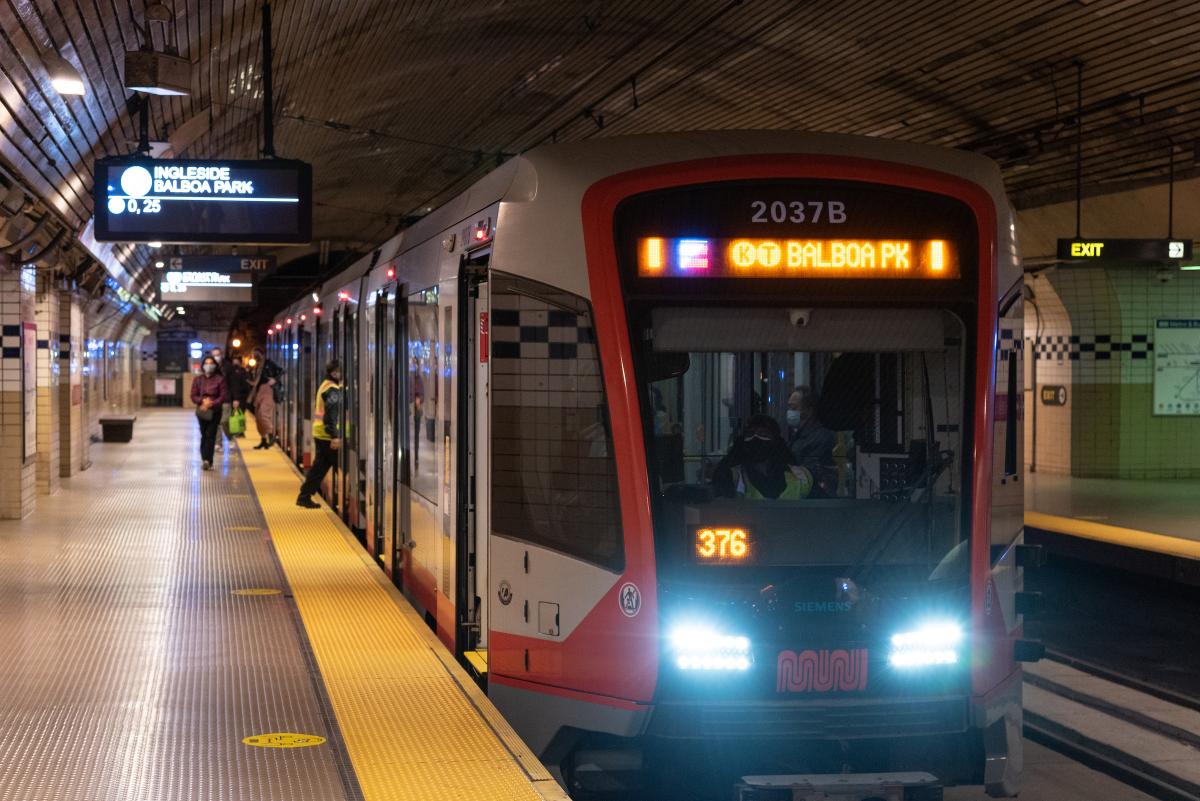 As of June 15, Muni will no longer require physical distancing between customers. San Francisco's Health Officer has confirmed that we may eliminate this requirement to coincide with the broader statewide reopening campaign. The federal requirement to wear masks still applies while waiting for, paying for, and riding on Muni. Customers must also maintain a six-foot distance from operators.
Thanks to the leadership of Mayor London Breed and the Department of Public Health (DPH), our community has extremely high citywide vaccination rates and the lowest case rates since the beginning of the pandemic. This means that more riders will be permitted onboard each vehicle, which will reduce pass-ups and allow us to restore additional service later this summer.
For the past year, physical distancing regulations and other pandemic constraints required us to consolidate Muni service to a reduced number of routes, ensuring sufficient capacity for essential trip-takers. With these regulations relaxing, more Muni coverage is on the way, but your trip might look a bit different, with some new lines and temporary reroutes. These changes allow us to continue to safely provide more transit to more people.
Eliminating distancing requirements will allow us to implement additional Muni service planned for August, which is contingent on increasing passenger capacity per vehicle. Muni will no longer need as many buses on certain routes to compensate for the reduced capacity. With each vehicle able to carry more riders, the extra vehicles can get shifted to other routes and areas not previously served.
Please remember that regardless of vaccination status, masks and staying six feet away from operators will still be required onboard to comply with both federal transportation and state worker safety mandates.
Public health and safety remain our top priorities as Muni service expands. We are working with our transit operators to detail health and safety protocols and with DPH to implement science-based practices that protect staff and the public during the pandemic.