New Parking Technology - 70 Percent Fewer Vehicle Break-ins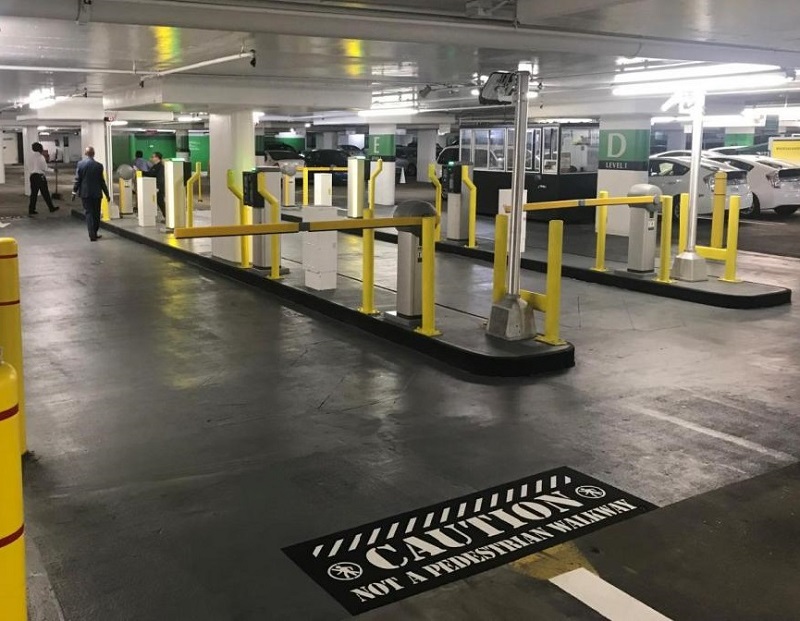 City garages in San Francisco that have received the new Parking Access Revenue Control System (PARCS) equipment have experienced a 70 percent reduction in vehicle break-ins.
The PARCS project goal is to replace aging parking equipment in 22 city-owned parking facilities/garages with upgraded, modern technology, including ticket machines, gate arms, payment machines, camera systems and software. The new system represents a significant upgrade from the previous 16-year old equipment.
As part of the upgrade, SFMTA garages now feature improved lighting, signage and high-definition cameras. These improvements, combined with intercoms built into every new piece of equipment and a heightened staff presence, have led to the reduction in vehicle break-ins.
"In addition to making our City garages safer, the new technology is also helping us improve customer service," noted PARCS Manager Robert Aicardi. "Garage attendants, who in the past were sitting in exit boots, are now able to float throughout the garage to assist customers. As a result, our staff has improved visibility on the overall operations of the garage and are able to provide better customer service to our patrons."
Garage patrons are also taking advantage of the SFMTA's new garage ambassador service, which was launched in October 2018. Another example of how we are striving to improve customer service, garage patrons may now request a garage staff member to accompany them to their vehicle during regular hours of operation.
Other PARCS Benefits to Garage Patrons
Makes parking in city owned-garages, not only safer but also hassle-free, by adding a

license-plate-recognition system that helps resolve issues with lost tickets.

Incorporates pre-payment at all city-owned garages, which is more efficient than old-fashioned, in-lane cashiering and prevents long queues from forming during rush hour. 

It is

cost-ef

fective

.

The

SFMTA's dynamic pricing strategy encourages drivers to use garage spaces first and use street parking for shorter stays. That helps keep parking rates in city-owned garages 50 to 60 percent lower than in private garages.

Makes it easier to exit a garage because it offers more ways to pay for parking, i.e., pay at the pay station via credit card, Apple Pay and Android Pay or by cash.
PARCS Installation Completed At the Following Garages
Civic Center

Polk-Bush

Lombard

Pierce

North Beach

Vallejo

Portsmouth Square Garage

St. Mary's Square Garage

Ellis-O'Farrell
PARCS Installation Under Construction At The Following Garages:
Zuckerberg

San Francisco General Hospital and Trauma Center (ZSF) Parking Garage.

Japan Center / Annex Garage

16th & Hoff Garage

Performing Arts Garage

7th & Harrison Garage
In February 2017, the Polk-Bush Garage, located at 1399 Bush Street, was the first city garage to receive the PARCS upgrades, and the project is on schedule and expected to be complete by summer 2020.
For more information, including a map of city-owned parking garages set to receive PARCS upgrades, check out our PARCS webpage.