Reimagining Potrero Yard – A Community Open House, Saturday, March 18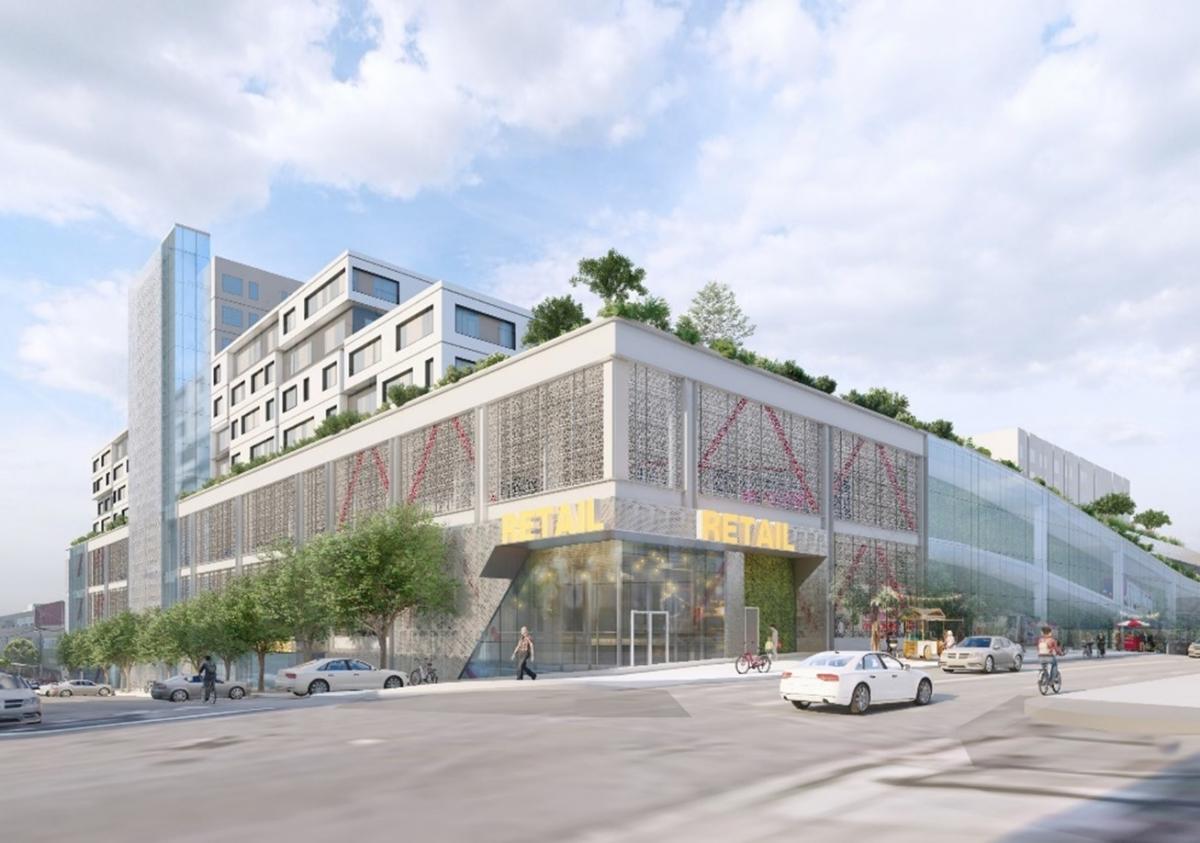 This conceptual rendering shows one of the proposed spaces in the Potrero Yard project designated for small businesses and non-profits at the intersection of 17th and Hampshire streets. (Image: Arcadis IBI Group) 
This Saturday we're joining the Potrero Neighborhood Collective (PNC) developer team to host a community open house for the Potrero Yard Modernization Project, the nation's first joint development of a bus facility with integrated housing and retail. Learn about how we're improving transit by replacing a century-old bus yard with a modern facility, as well as addressing SF's need for affordable housing. Please join us to view the latest designs and give your input on this groundbreaking project.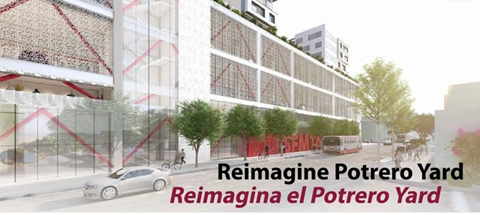 Join us! Reimaging Potrero Yard. Saturday, March 18,  2023, 1-3 p.m. KQED, 2601 Mariposa Street, SF. (Conceptual rendering from Arcadis IBI Group)
What: Reimagining Potrero Yard Community Open House
Español - Reimagina el Potrero Yard. Sábado 18 de marzo, 1-3p.m. KQED, 2601 Calle Mariposa, San Francisco CA
When: Saturday, March 18, 1-3 p.m. 
Where: KQED building, 2601 Mariposa Street, San Francisco, CA 94110 
This event will be family-friendly with activities for all ages. Take a tour of Potrero Yard to get an inside look at this 108-year-old facility and check out the historic Muni bus we'll have parked outside. Childcare and lunch will be provided.  
Safety note: Closed-toed shoes required, and no strollers allowed on the tour. 
For interpretation or other accommodations, please contact PotreroYard@plenarygroup.com or 415-646-2223 at least 48 hours before the event. 
Topics we need community input on include: 
Streetscape on 17th Street: What type of amenities and activities would you like to see on 17th Street to create a welcoming environment? 

Spaces for small businesses & non-profits: What kind of neighborhood organizations or businesses would you visit? What type of street vendors would you like to see? 

Landscaping choices along sidewalks: Creative landscaping can greatly improve the vibrancy and safety of spaces. We want your ideas — including which tree species you'd like to see.  

Look and feel of the building: Do you have ideas on building materials? Let us know what colors, textures and artistic elements you'd like to see on the new structure.  

Public art: Art in the public realm can enliven spaces and capture the essence of unique neighborhood characteristics. The project's Public Art strategy will be developed with input from the community. Learn more at our upcoming informational presentation to the SF Arts Commission Civic Design Review Committee on Monday, March 20.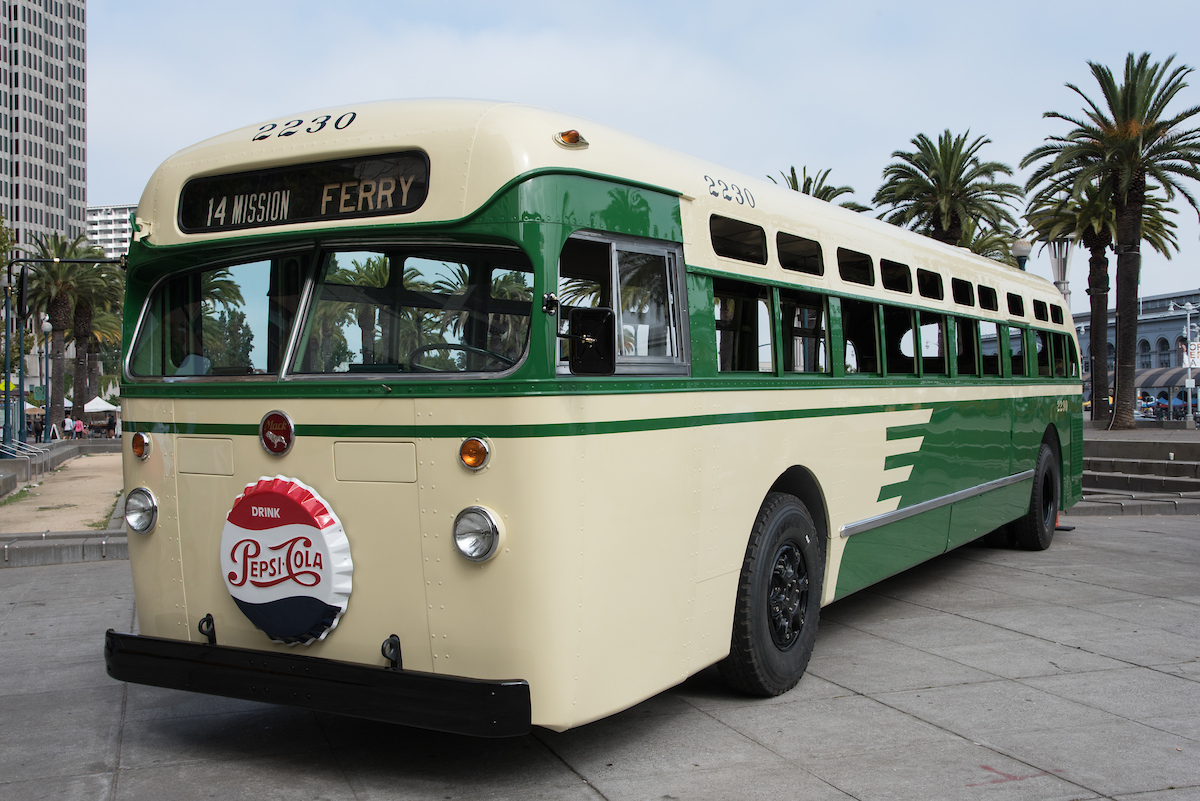 Come by and see historic 1956 Mack motor coach No. 2230, fully restored to immaculate condition, wearing its original "Wings" livery.
At the end of 2022, we selected the Potrero Neighborhood Collective to partner with the city and launch the current predevelopment agreement phase. This period lasts roughly 18 months. The Potrero Yard Modernization Project has always considered transparency and open dialogue to be key as we partner with the community to bring this project forward. The project would not be where it is today without that community partnership. This open house is an opportunity to help shape the project's design before we break ground in 2024. 
To learn more, visit the Potrero Yard Modernization Project (SFMTA.com/PotreroYard).