Rolling Out Now: Art on Muni is Back
Thursday, January 12, 2017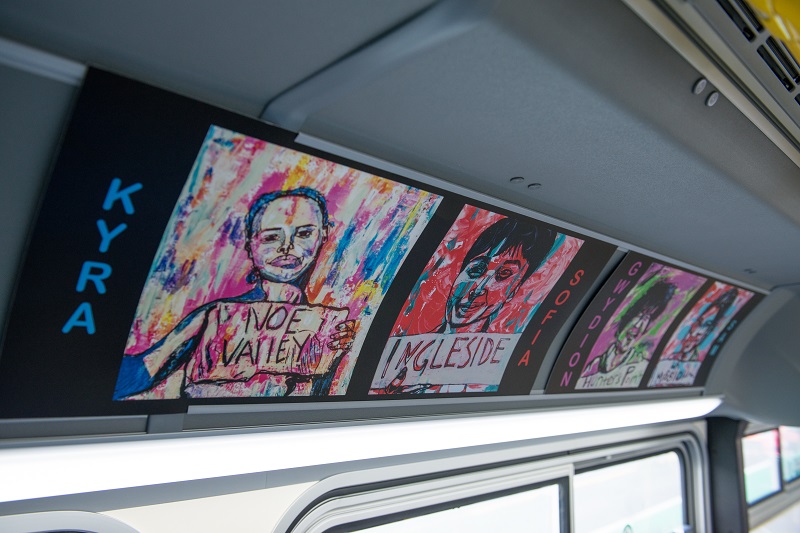 If you're a regular Muni rider, you may have noticed: Muni Art is back.
The artwork of five winning artists started rolling out in December and will be displayed on 100 buses within the next few weeks.
Yesterday, we were honored to join our partners at City Hall to launch the return of Muni Art, reigniting a successful relationship between local art and local transit. We were joined by Board of Supervisors President London Breed, our program partner SF Beautiful, the winning artists and the program's generous sponsors.
Now, in the program's second year, the art is on twice as many buses.
"Starting this week, San Francisco will have 100 rolling art galleries serving the dual purpose of transporting and delighting their customers," said SFMTA Board Chairman Tom Nolan. "It is our honor to once again showcase this win-win relationship between local artists and our riders."
Muni Art is a collaboration with SF Beautiful to promote local artists and enhance the transit experience.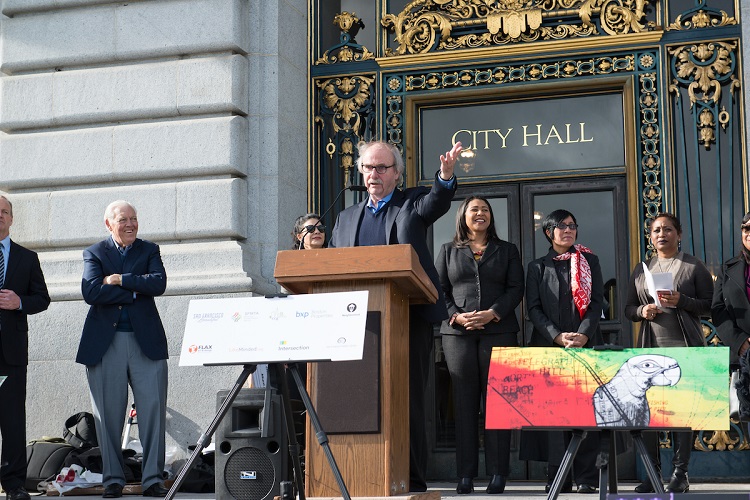 Nolan speaking at yesterday's event.
"Emerging local artists in San Francisco are under tremendous pressure due to a changing economy and a decreased number of outlets to showcase new work to the public," said SF Beautiful Executive Director Darcy Brown. "Muni Art is the only program that transforms the inside of buses into fine art galleries and gives artists the unique opportunity and freedom to showcase their work to thousands of daily passengers."
Muni Art buses will exhibit the creations of five winning artists: Monica Tiulesci, Lilian Shanahan, Luis Pinto, Counterpoint Studio and Todd Kurnat.

Supervisor Breed speaking at the launch event.
Tasked with capturing the theme of "San Francisco Neighborhoods," the artists were selected for their ability to translate the community and culture of neighborhoods Muni riders pass through as they enjoy their works.
Tiulesci, an architecture and design teacher, garnered the most votes with a series of portraits  of her high school students, which she painted to represent the neighborhoods that influence and nourish who they are.
"I love the idea of public transportation becoming dynamic urban galleries within San Francisco," said Tiulescu. "Buses make art accessible to all and across all neighborhood boundaries."
To learn more about the Muni Art 2017 competition, see our September blog post. For more on each artist and their work, visit sfbeautiful.org/muniart.