San Francisco Beautiful and the SFMTA Launch the 2022 Muni Art Project
Tuesday, January 11, 2022
We're partnering with San Francisco Beautiful (SFB) to announce the kick-off of the 2022 Muni Art Project. The annual collaboration features the original work of five new local artists who visually interpret poems and a new theme each year.
For the first time, instead of featuring the work of five different local poets, only one local poet was chosen: the late Lawrence Ferlinghetti. The 2022 theme, "Streets of San Francisco" is the seventh year that the SFMTA, San Francisco Beautiful and The Poetry Society of America (sponsors of Poetry in Motion®) have collaborated to bring art and poetry to Muni commuters. The Muni Art Project is the only public art project that exclusively features local, San Francisco artists and poets.
The inspiring biographies of the Muni Art 2022 artists, Richard Louis Perri, Sebastian Rafael, Steffan Sanguinetti, Krithika Sengo and Tan Sirinumas are available on the San Francisco Beautiful website.
You can see one of these works of art and read the accompanying poetry on your next Muni ride through April.
Poems
Recipe for Happiness in Khabarovsk or Anyplace
Artists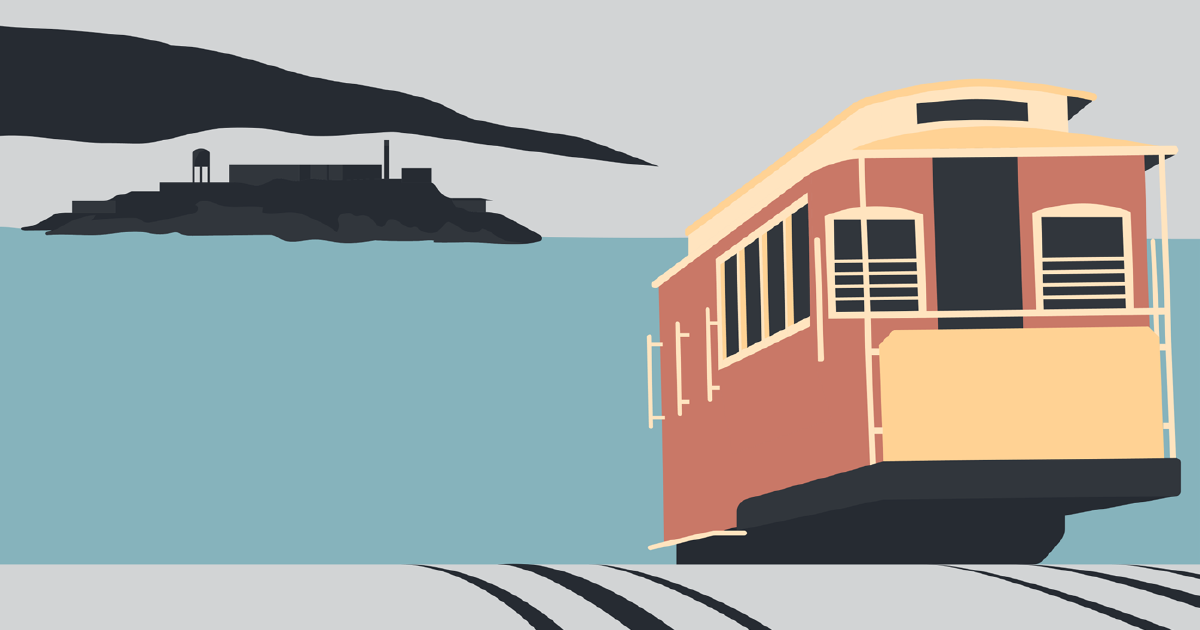 Learn more about artist Steffan Sanguinetti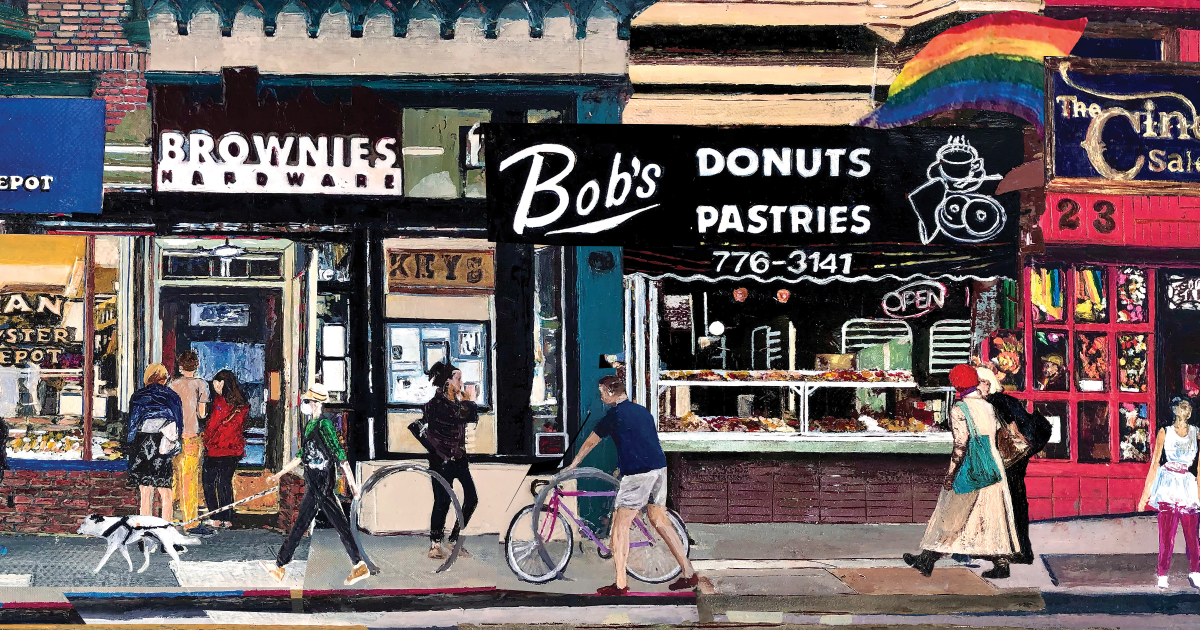 Learn more about artist Tan Sirinumas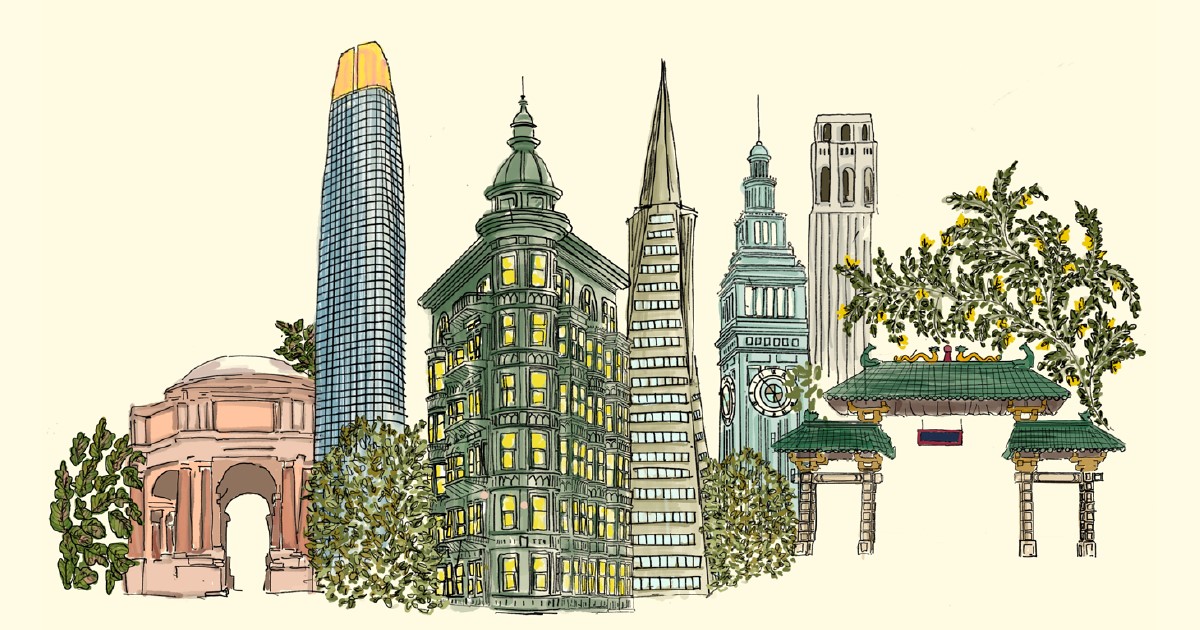 Learn more about artist Krithika Sengottaiyan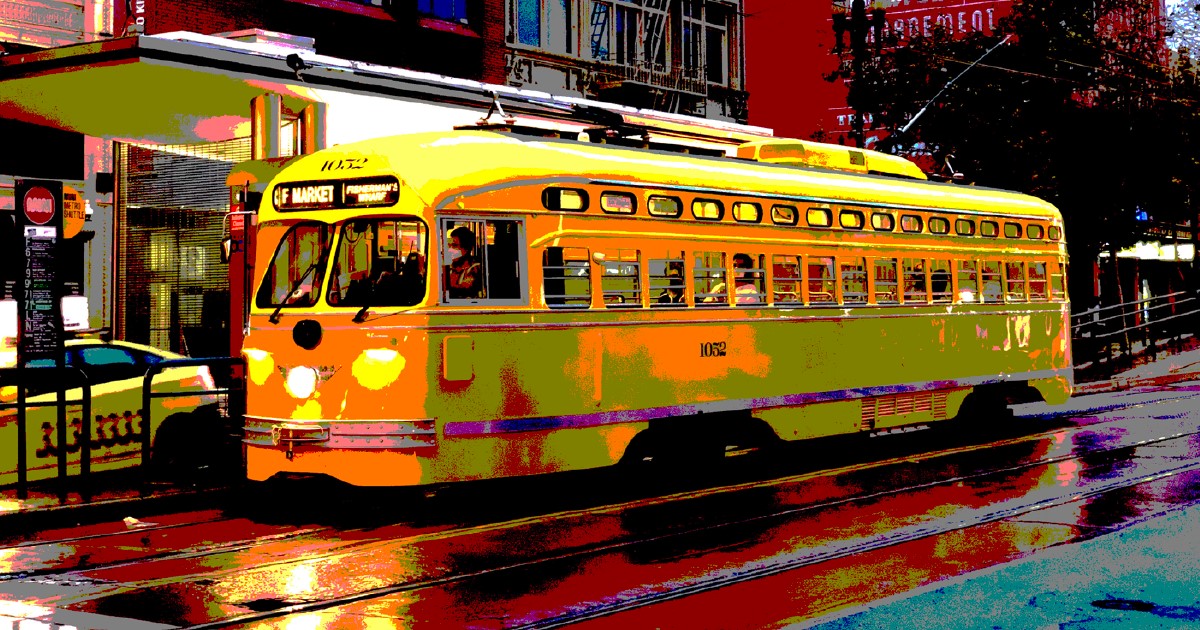 Learn more about artist Richard Louis Perri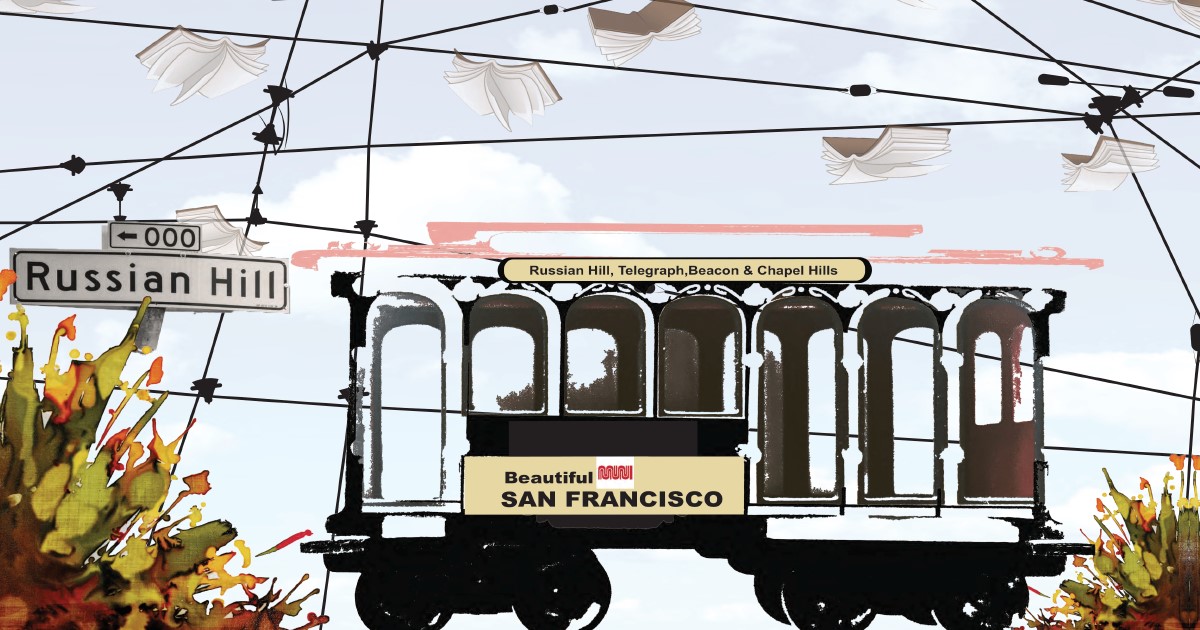 Learn more about artist Sebastian Raphael