Service Changes Coming February 22
Monday, February 10, 2020
Starting February 22, 2020, the San Francisco Municipal Transportation Agency (SFMTA) is making service changes to improve Muni service. These changes will improve reliability and connections, reduce crowding and provide one-seat rides for weekend early morning Metro service with bus substitutions. Affected routes include the J, KT, L, M and N Metro lines, 7 Haight-Noriega, 23 Monterey, 1AX, 1BX, 31AX, 31BX, 38AX, and 38BX.
Weekend Early Morning Metro Bus Service
To reduce the need for transfers during early weekend morning service, all metro lines will be served by bus after the end of Owl service and before Metro stations open. Metro stations open at 6 a.m. on Saturday and 8 a.m. on Sundays. The new early morning metro bus will be a one-seat ride to your destination.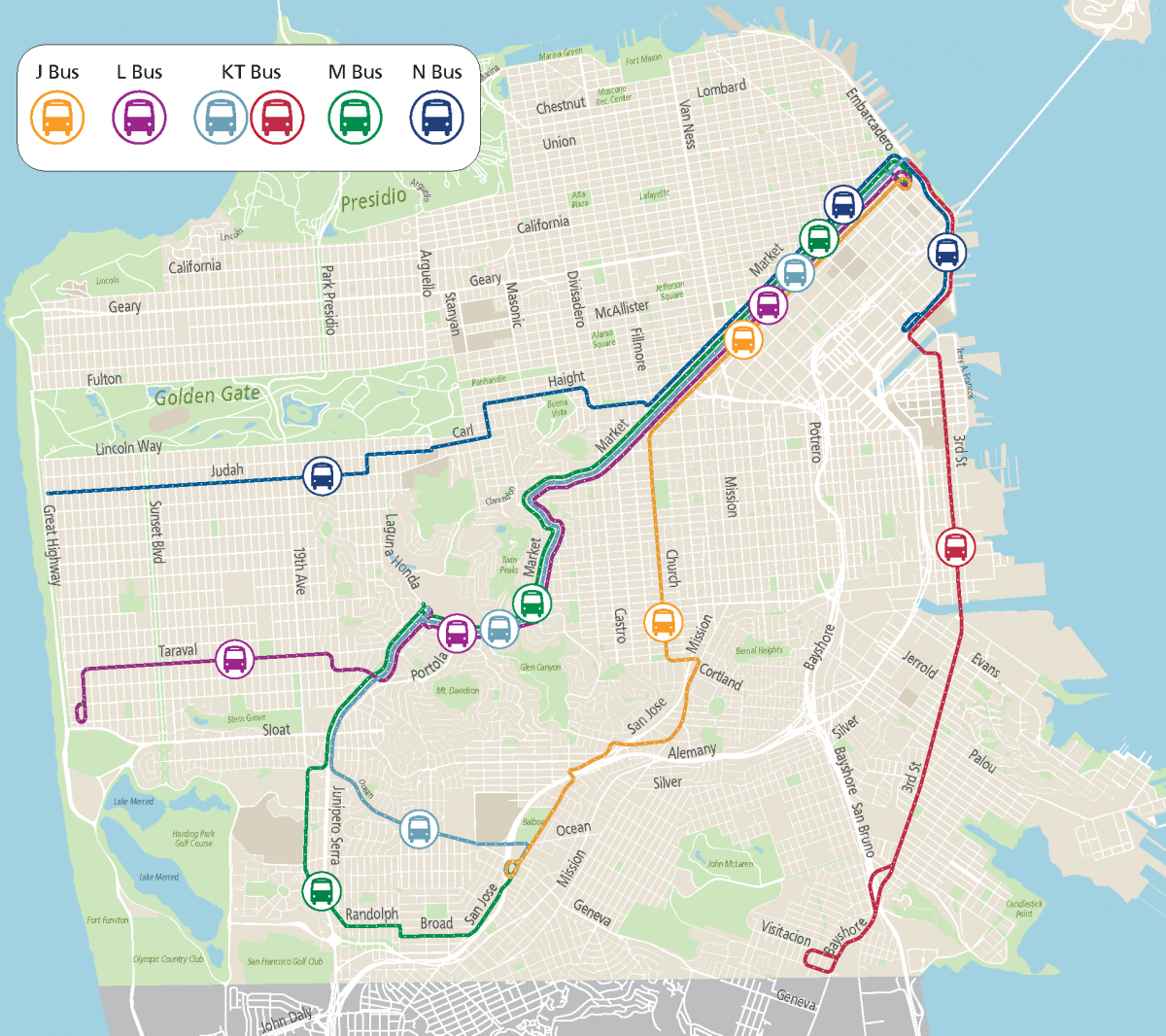 To reduce overcrowding and increase transit reliability on weekdays, the 7 Haight/Noriega will begin running 60-foot buses.  Adding bigger buses to weekday service will provide Muni customers more seats and comfort during morning and evening commutes.
23 Monterey Reroute
Due to construction at SFPUC's Southeast Treatment Plant, the 23 Monterey will be rerouted from Jerrold to Palou between Toland and Phelps. New bus stops will align with the 24 Divisadero.

Richmond Expresses
The last runs of the day for Muni's evening Richmond Express service will change, which includes the 1AX, 1BX, 31AX, 31BX, 38AX, and 38BX. Customers are advised to check schedules and note alternate routes. For customers traveling outbound at 7:00 p.m., alternate routes include the 1 California on Davis and Sacramento streets or the 38 Rapid at Fremont and Market streets.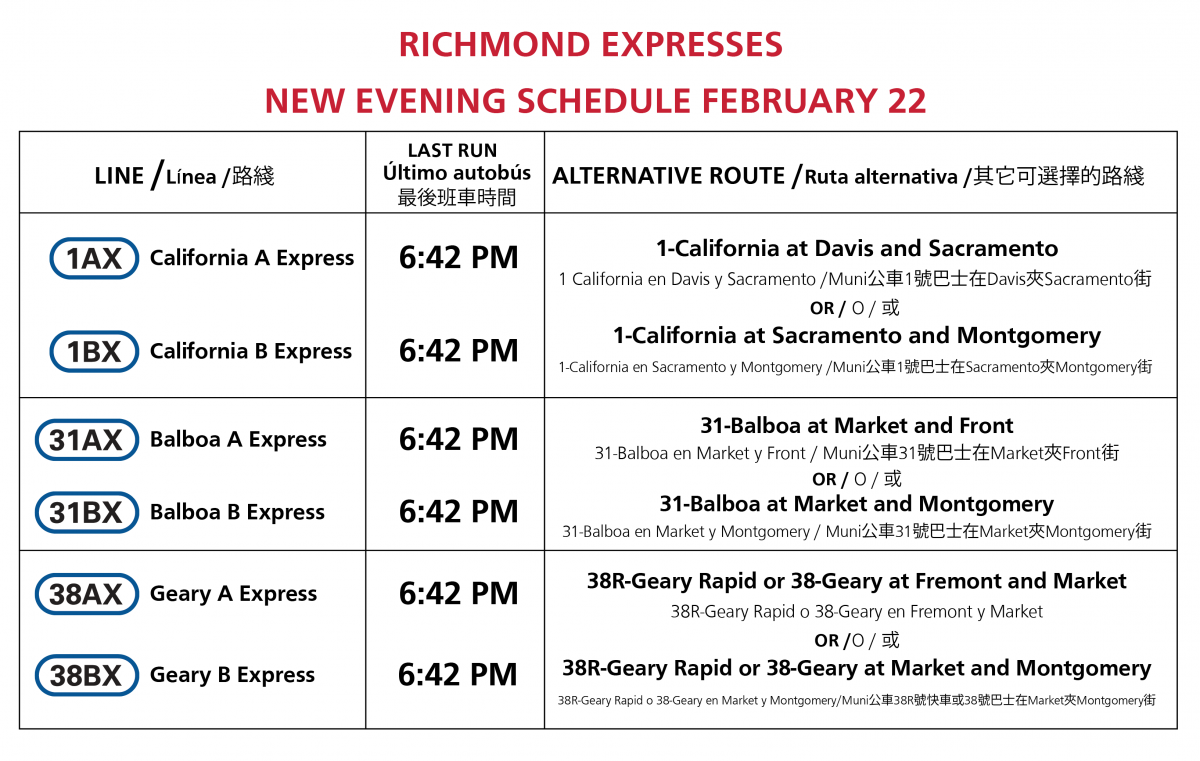 Please pay attention to Muni Alert signs for instructions or look for Muni ambassadors near affected bus route stops to answer your questions.
12 Folsom/Pacific Extension in Spring 2020
As Muni prepares to update the 12 Folsom/Pacific route to travel through Rincon Hill, we've been keeping a close eye on construction on Folsom Street. Although the Transbay Folsom Streetscape Improvement Project is making progress, conditions on Folsom east of 2nd Street are not yet ready to serve the 7,000 daily customers who ride the 12 Folsom/Pacific. If construction proceeds at the current pace, we anticipate launching the new route in Spring 2020
To learn more, please visit the project page at SFMTA.com/12FolsomProject.