Subway Test Closures Complete: Muni's New Trains in the Home Stretch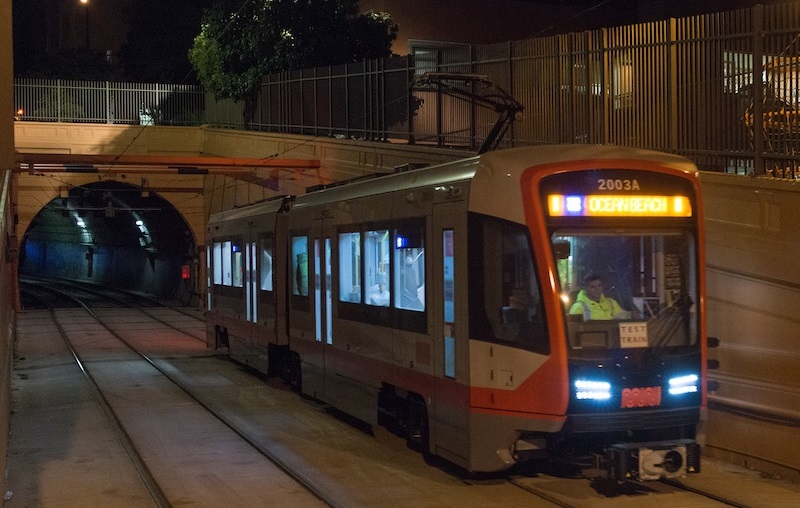 A new train in testing just outside the Sunset Tunnel on the N Judah Line.
With a successful wrap-up of the Muni subway closures this weekend for tests on our new generation of Muni trains, we're in the final stages of rolling out the new fleet.
We appreciate riders' patience these past weeks as we closed the subway early on weeknights and over four weekends. These longer windows of uninterrupted time allowed our engineers to conduct tests much more efficiently: each weekend of tests would have taken more than three weeks to conduct during the regular overnight hours when the subway is closed, and our crews do maintenance work in the tunnel.
We've completed all of the tests that require subway closures for different train lengths, including – yes – three-car trains, which will be enabled by the new fleet.
Now, we're working to start rolling out Muni's new train fleet once we receive certification from the California Public Utilities Commission.
Starting with the first five train cars this year, the new fleet will arrive in phases as it's manufactured by Siemens at its plant near Sacramento. By 2021, new trains will expand Muni's fleet of 151 train cars to more than 200. From there, the Siemens trains will replace the current AnsoldoBreda trains by 2028.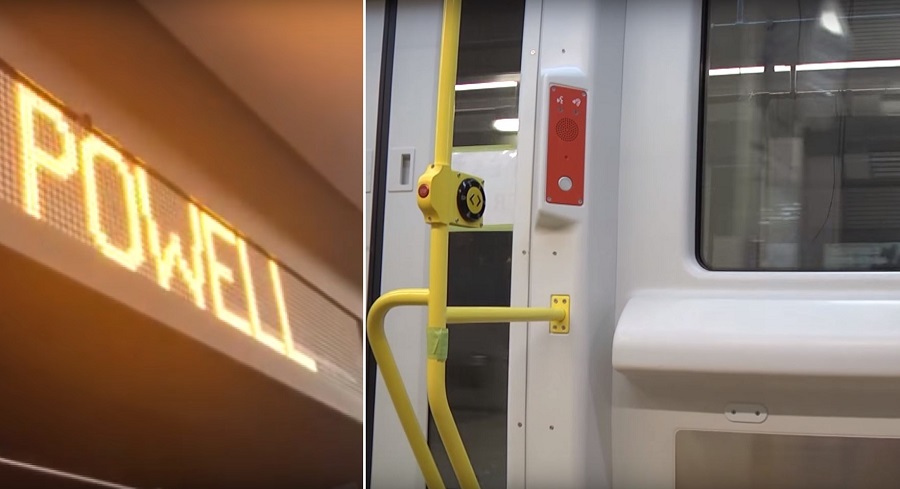 An onboard look at the subway tests, as shown in our video.
During the subway closures in recent weeks, we conducted a range of tests on these complex trains and the systems they interact with, which include Muni's new communications and monitoring system and the subway's automatic train control system. We also conducted rigorous safety tests, including the trains' ability to brake quickly in an emergency. Overall, we made tweaks to the hardware, software and tunnel infrastructure needed to ensure we deliver Muni's most reliable and accessible train fleet ever.
For a closer look at the trains and their testing, be sure to see our posts about the initial tests in July, the arrival of the first new train in January and our throwback to Muni's first light rail vehicle fleet in 1978. And in case you missed it, check out our inside look at the tests in our video below.