Sunday Streets 2022 Season Returns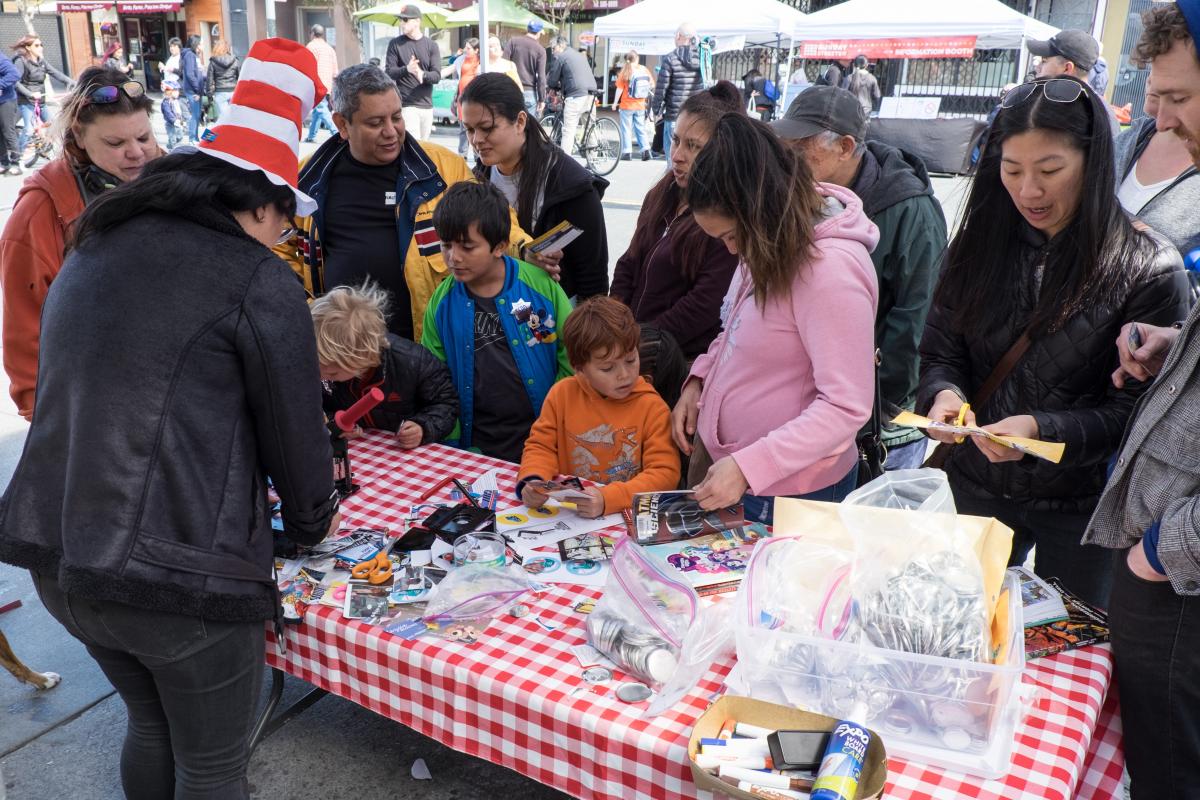 In San Francisco's Tenderloin neighborhood, the Sunday Streets SF season returns on April 10th, 2022. It will take place on Larkin Street, Golden Gate Avenue, and Ellis Street from 11 A.M. to 4 P.M. The 2022 Sunday Streets season happens between April and September in six of the city's neighborhoods. The Second Annual Phoenix Day event, which calls for a simultaneous "Sunday Streets Event Celebration" in all districts, will be celebrated on October 16, 2022. 
The historic Sunday Streets annual season of events reclaims car-congested streets for community health. The affair transforms streets into car-free spaces for all to enjoy— neighbors to gather, kids to play, and organizations and businesses to connect. Sunday Streets combines public health, community-building, economic recovery, and good old-fashioned fun, allowing residents to gather in an authentic setting.  Local nonprofits and community groups will host everything from live music to free bike repair, pickup soccer, health screenings, yoga, hopscotch, interactive art, and cultural performances. 
Also, the SFMTA will bring its new Mobile Sales Van to all Sunday Streets events. Customers can purchase their pre-loaded Clipper Cards, Monthly Lifeline passes, day passes,  and parking meter cards from the van. They can avoid traveling downtown or to the Civic Center area to make these purchases. Customers may also pick up or drop off parking and fare discount program applications and pay their parking/transit citation at the Mobile Sales Van. Payments are accepted in cash, credit/debit card, or commuter check. 
Sunday Streets is about communities coming together to celebrate healthy fun as San Francisco continues to reopen during the COVID-19 pandemic. The 2022 Season is an opportunity to support the city's economic recovery and continue the city's progress in combating Covid-19. The San Francisco Department of Public Health will provide drop-in Covid-19 vaccinations, boosters, and testing locations at the Sunday Streets SF events. People are asked to wear masks in crowded outdoor spaces and indoors,  use hand sanitizer, and stay home if they are sick. 
For 14 years, the SFMTA and Livable City have brought "Sunday Streets" to San Francisco neighborhoods for communities to come together to celebrate healthy fun with family, friends, and neighbors.  
The La Ciclovía initiative inspired Sunday Streets in the Colombian capital of Bogotá. Since starting the program in 2008, the nonprofit Livable City, in partnership with SFMTA and the City and County of San Francisco, has grown Sunday Streets into one of North America's premier open street programs serving 100,000 residents in diverse neighborhoods across San Francisco. 
2022 Sunday Streets Event Dates 
April 10 - Tenderloin  
May 22 - Bayview  
June 12 - Excelsior 
July 10 - Mission 
August 21 - SOMA 
September 18 - Western Addition  
October 16 - Phoenix Day  
Visit Sunday Streets SF to learn more about Sunday Streets 2022 and  the open streets program.  
See you at the Sunday Streets affair on April 10th and be sure to check out the SFMTA's new Mobile Sales Van.