Sunset Tunnel Update: New Platform In Service
The Sunset Tunnel, which allows N Judah trains to get to and from the Sunset, sits underneath Buena Vista Park and stretches from Duboce Avenue to Carl Street. It's more than 80 years old and needs extensive work done on the track way and overhead wire electrical system. In November we launched a series of projects along this line that provides more than 44,000 trips each weekday. The work includes making the improvements in the tunnel, installing transit signal priority (TSP) at nine intersections along the N Line and installing wheelchair accessible platforms at 28th Avenue.
We're excited to announce that this project has reached its first milestone: work on the new eastbound accessible platform on Judah at 28th Avenue finished today. The platform went into service this morning. Work on the westbound platform will begin Monday. Having both of these upgraded platforms at 28th will improve access to the N for people with disabilities by filling a gap of 17 blocks between the existing accessible platforms on Judah at 19th Avenue and at Sunset Boulevard.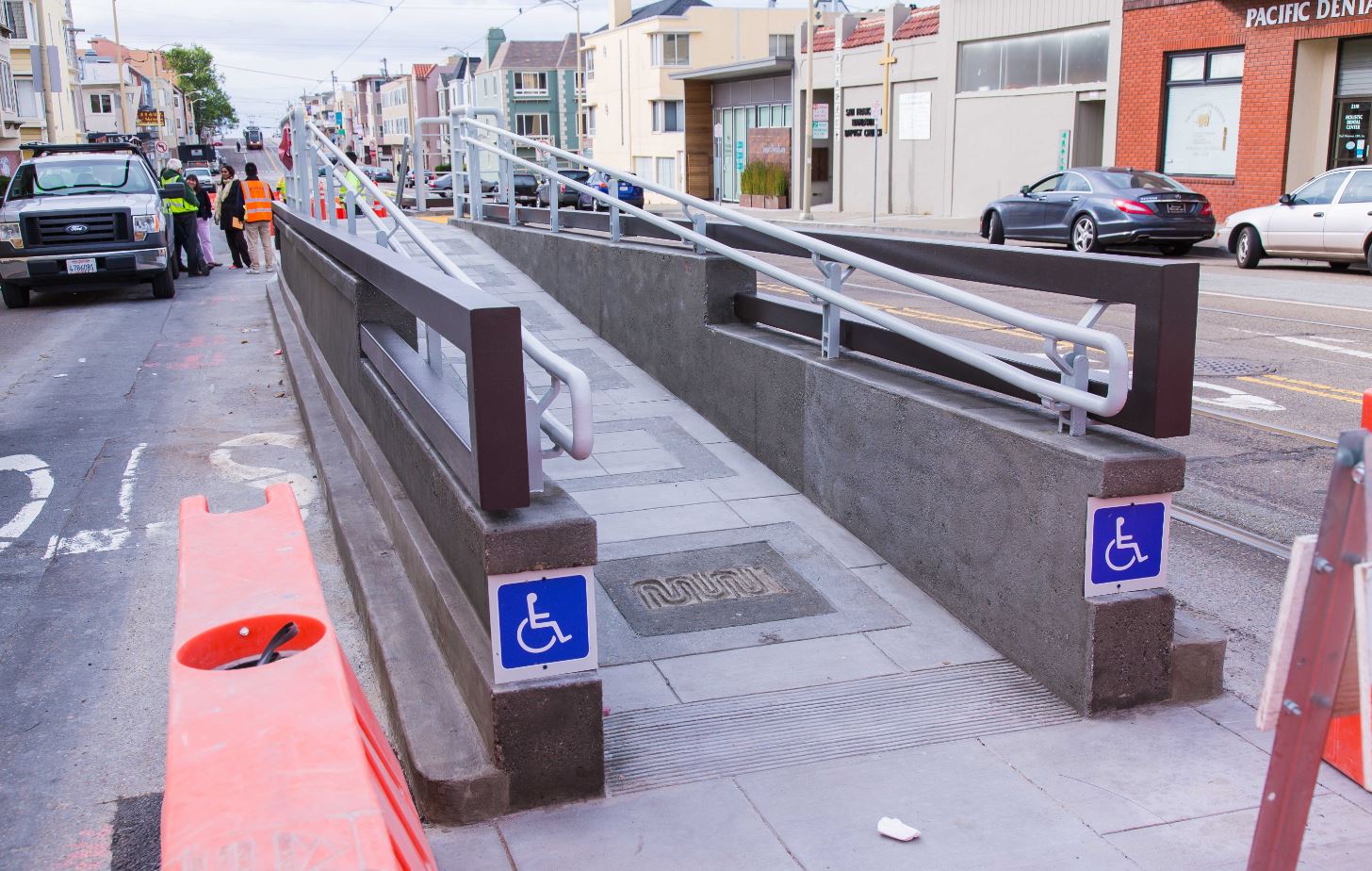 The eastbound N Line boarding ramp at 28th Avenue features an ADA boarding ramp.
As we shared with you last month, Muni is implementing TSP throughout the system to keep traffic lights green longer for buses and trains. Along the N Judah's route, on Judah Street, 9th Avenue, Irving Street and Carl Street, nine intersections are getting this treatment as part of the current construction project. This work started last year at Carl and Cole and is moving west. It's about 60 percent complete.
The work in the Sunset Tunnel includes replacing the track and the overhead wire that the trains are powered by. Other fire control and electrical infrastructure upgrades will also be made. In addition, seismic retrofit work at both tunnel portals will strengthen the retaining walls and their foundations. This work in the tunnel is on hold, pending a Board of Appeals hearing later this month on the neighborhood noise complaints. Our outreach staff will continue to meet with neighbors to keep lines of communication open.
The work on the N Line that started in the fall is part of our overall efforts to ensure our historic system runs well into the future. We have many more plans for the N Judah Line as part of our Muni Forward Rapid Network. You can learn more about that project, the current N Judah track system improvements or sign up for email updates for either.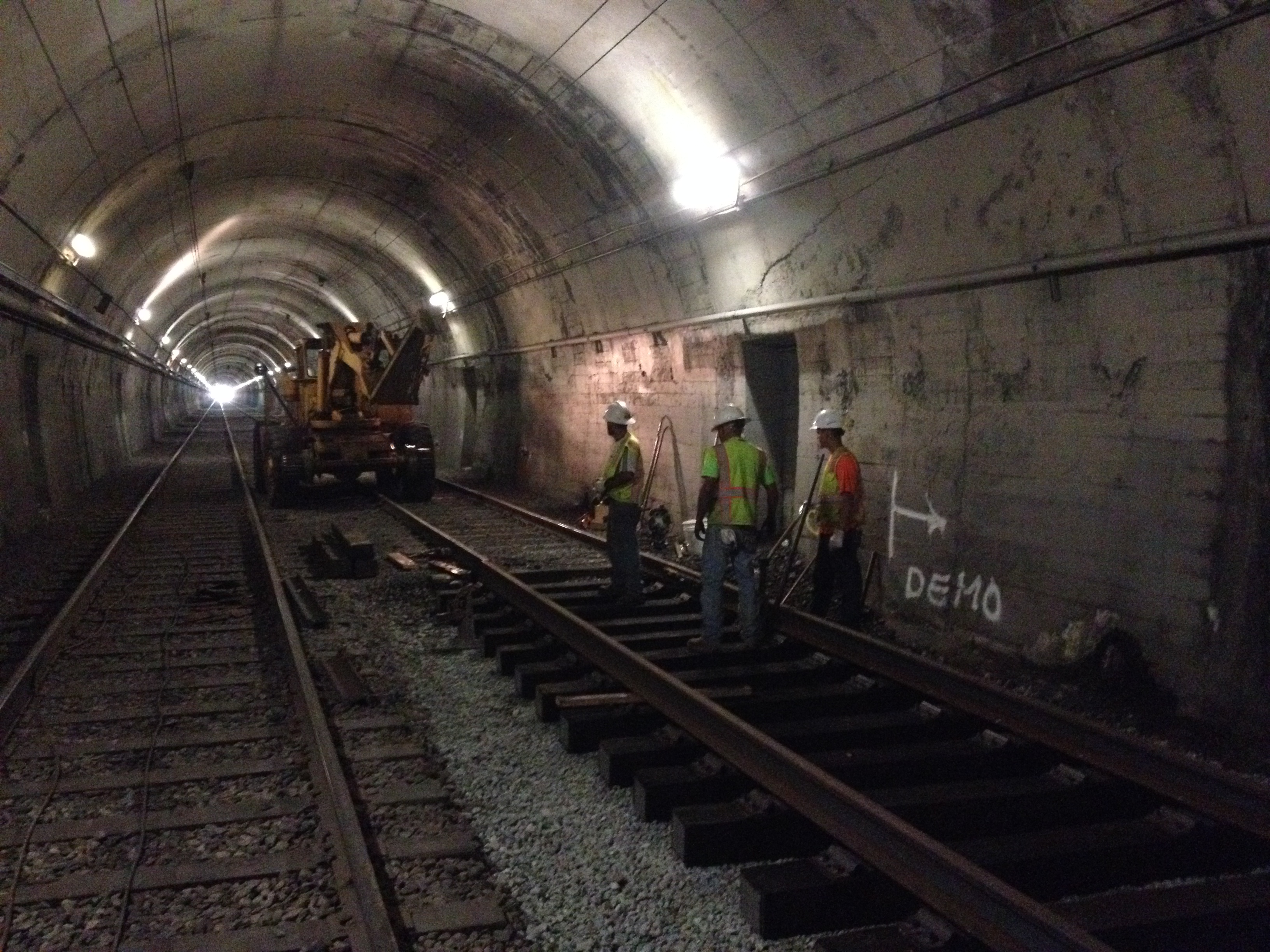 Crews in the Sunset Tunnel dragging rail into position to be clamped onto new ties, Nov. 2014.