Wednesday, December 24, 2014
Everyone has seen something odd on a Muni bus, but I'd almost guarantee that no one reading this blog has ever seen this one! The 1973 winter holiday season brought some pretty unusual passengers onto Muni for the opening of the "International Christmas Faire" at the Civic Center Audtiorium.
Santa, Mrs. Claus and two of their magical reindeer, Donder and Blitzen (more about their names here) all took Muni to the Faire, much to the enjoyment and fascination of the crowd of children who turned out to visit with the Clauses.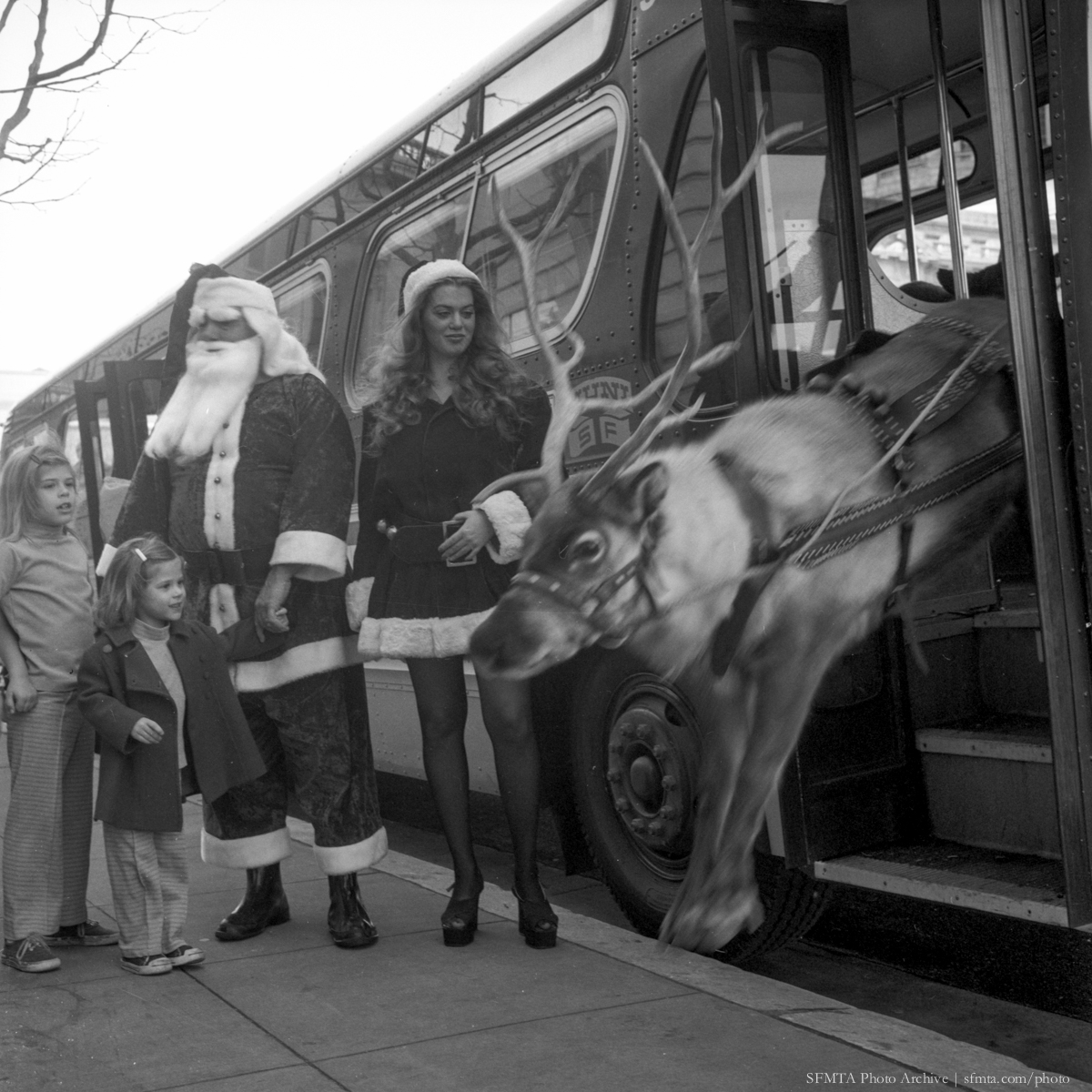 Santa Claus on a Muni Bus with his Sleigh and Reindeer | December 19, 1973 | M1691_3
Here we see Donder (or Donner) jumping out of the bus onto the sidewalk in a flash of antlers and jingle bells.  I don't know what's better about this shot, the fact that there is a reindeer leaping off a Muni bus or the looks on the little girls' faces as they watch the bearded bearer of gifts unloading his real, live reindeer right in front of them.  Don't worry, they didn't forget the sleigh, it was towed behind the bus with a chain (apparently couldn't fit that on a bus...).
Happy Holidays from the SFMTA Photo Archive and watch out for those reindeer as you take Muni this holiday season!
Check out more historic photos on the SFMTA Photo Archive website and follow us on Flickr, Twitter, Google+, and Instagram!