VIDEO: Lower Stockton St. Back Open to Vehicles
Tuesday, February 26, 2019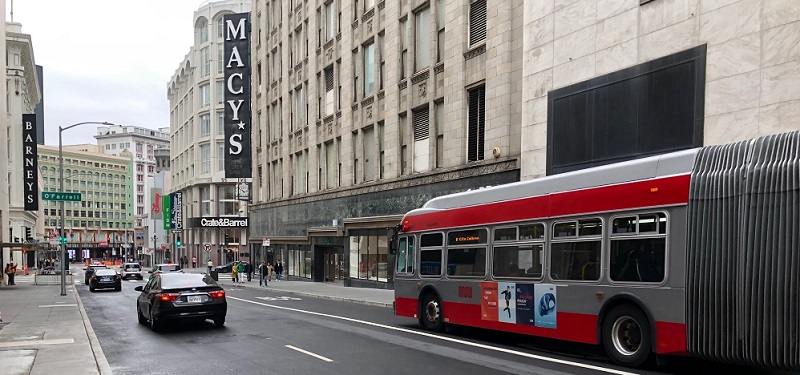 On Friday, February 22, SFMTA crews reopened Stockton Street between Geary and Ellis to vehicular traffic. The reopened street allowed the 8, 8AX, 8BX, and 91 OWL routes to return to their previous alignments on lower Stockton and 4th Street starting on Monday, February 25. This is great news for transit riders who now save about five minutes on their rides from Chinatown to SoMa and on to Visitacion Valley. Nearby merchants are likewise happy to see construction getting closer to being finished. The 45 Union and 30 Stockton trolley bus routes will begin their return to the previous route alignment later this year.
Lion Dancers were provided by Lion Dance Me
The reopening of lower Stockton Street is a major milestone for the city's Central Subway project. The Central Subway will improve public transportation in San Francisco by extending the Muni Metro T Third Line through SoMa, Union Square and Chinatown. By providing a direct, rapid transit link between downtown and the existing T Third Line route on 3rd Street, the Central Subway will vastly improve transportation to and from some of the city's busiest, most densely populated areas.
For additional project updates and timelines, check out sfmta.com/CentralSubway