Twice a month we'll share some of our favorite vistas and destinations in the city and the Muni routes and lines that will take you there.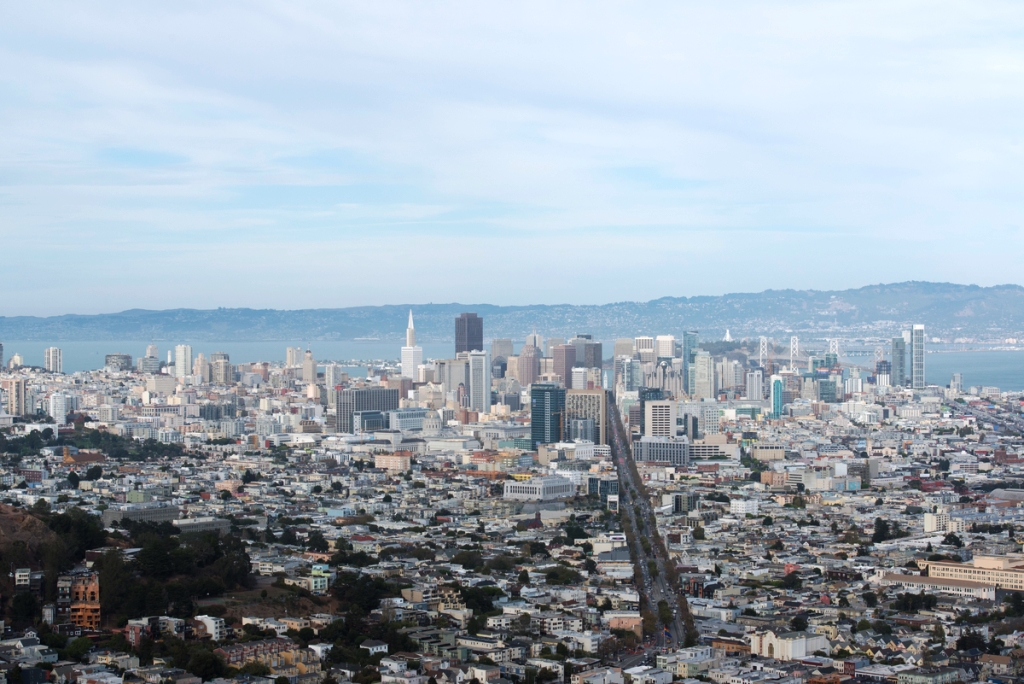 A hazy shot overlooking the city, taken Oct. 16, 2014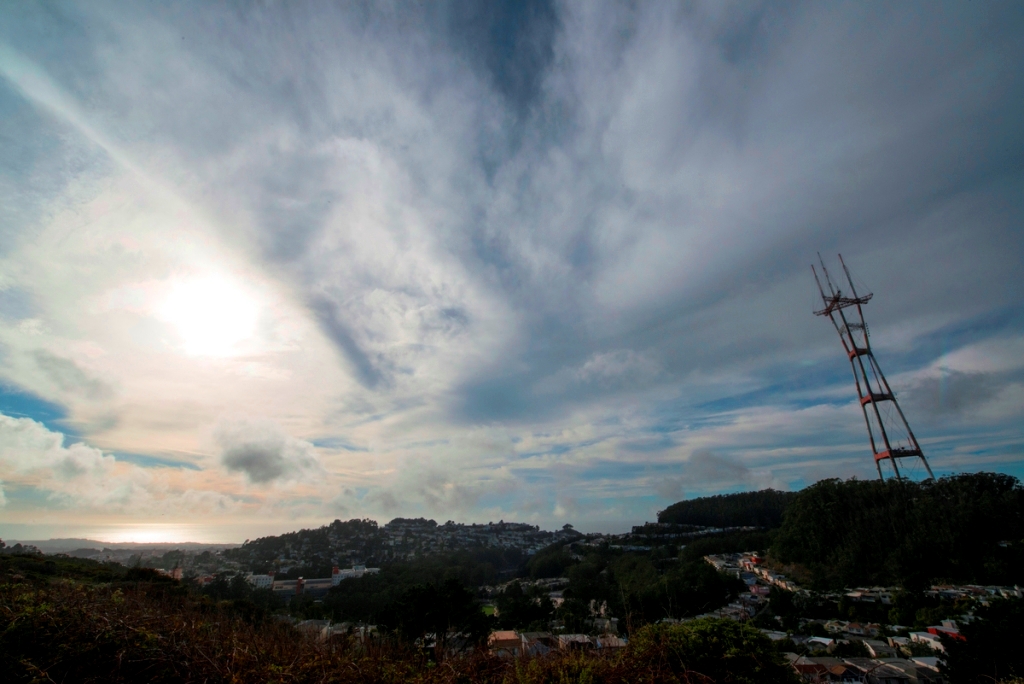 No, Sutro Tower isn't falling. Our staff photog, Jeremy Menzies, used an extreme wide angle lens to capture this shot (Nikkor ED 14-24mm Wide-Angle Lens at 14mm with an exposure of 1/800sec at f22).
The city's Twin Peaks, originally called "Los Pechos de la Choca" (Breasts of the Maiden) by early Spanish settlers, provides picture postcard views of the city and is home to Summit Reservoir and Sutro Tower, which soars 1,184 feet above sea level at its highest point. 
The undeveloped portion of Twin Peaks has been slated as a Natural Area and is preserved by the Natural Areas Program, a 31-acre division of the San Francisco Recreation and Parks department.
Did you know?
The 14-million gallon Summit Reservoir, built in 1954 atop Twin Peaks, provides the water for San Francisco's fire departments.
Twin Peaks is only one of three areas that provide a home to the endangered Mission Blue Butterfly.
Sutro Tower atop Twin Peaks—one of the city's most visible icons—is used by 11 television stations, four FM radio stations, satellite and cable providers and nearly two dozen public and commercial wireless communication services.
Sutro Tower's three legs are embedded in 15 million pounds of cement, and its towers are made of 3.5 million pounds of steel.
How to get there:
Muni Bus Route: Take the 37 Corbett to the 74 Crestline stop (#14210).
From there, it's only a short hike to the top of Twin Peaks for a completely unobstructed view of the city.