This Weekend Brings Sunset Tunnel Work & Giants Baseball
Construction Project Reminder:
Sunset Tunnel work continues this Friday at 7 p.m. until 2 a.m. Monday. Bus shuttles will provide N Judah Line service between Duboce Avenue and Church Street and Ocean Beach. During construction, Nextbus time predictions for the N Line will not be available.
After back-to-back busy weekends, this weekend looks to be relatively calm. While there may be no major events taking place in the city, that doesn't mean there isn't something happening somewhere. Be sure to check out these event calendars to see what's happening locally: FunCheapSF, EventBrite, SF Weekly and SFGate.
S.F. Giants Baseball
Thursday to Wednesday
AT&T Park
The Giants, currently in second place in the Western Division, look to close out May in strong fashion as they begin a seven game home stand tomorrow with a four game set against the Atlanta Braves followed by a three game series with the Pittsburg Pirates.
Consider taking public transportation, walking or bicycling to the ballpark. Service on the 10 Townsend, 30 Stockton, 45 Union/Stockton and 47 Van Ness routes plus the N Judah, T Third line and baseball shuttle trains will get you to and from the ballpark.
Muni service note: Muni service near the ballpark may see residual delays due to increased ridership.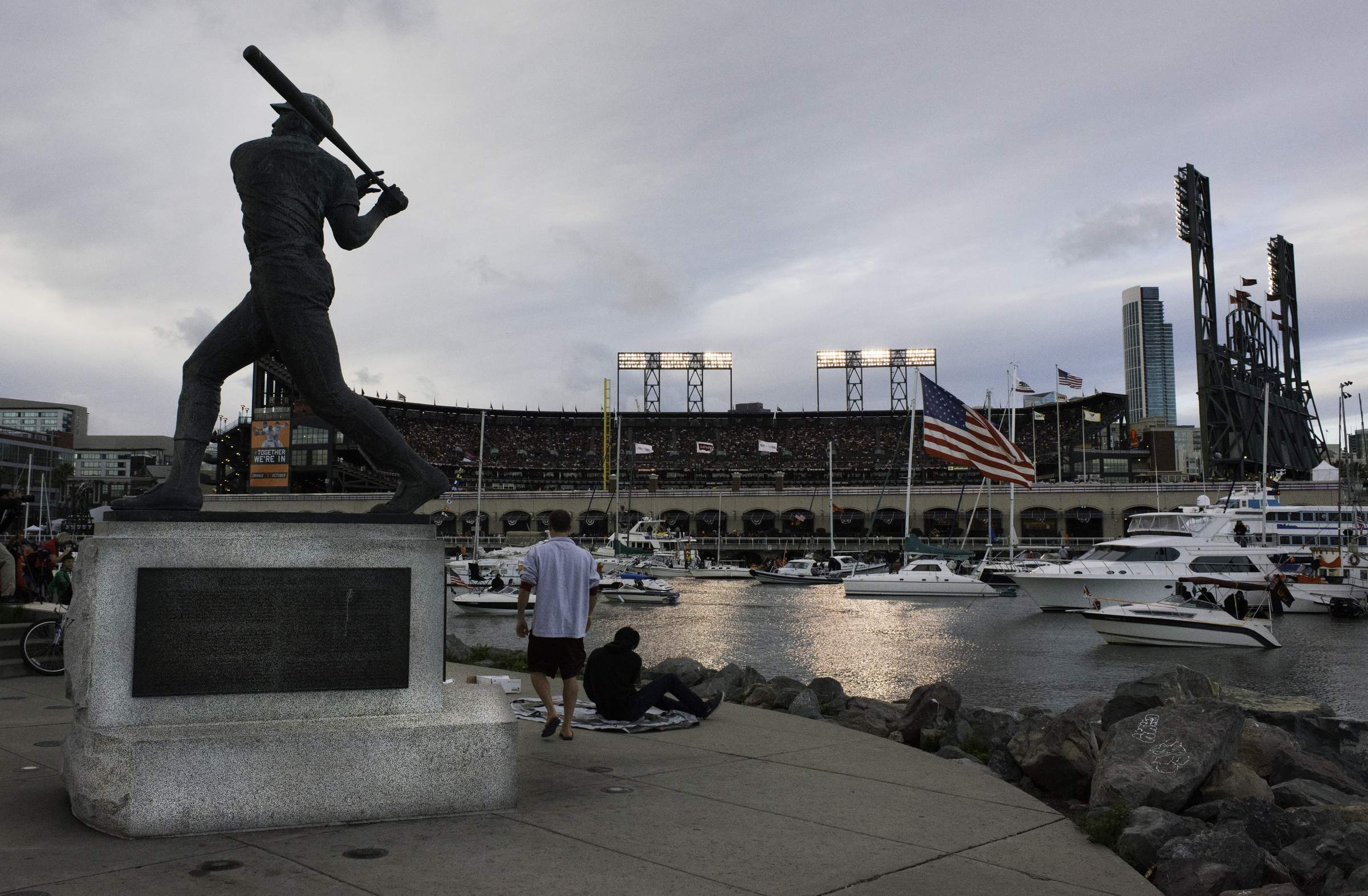 AT&T Park during Game One of the 2012 World Series, October 24, 2012. SFMTA Photo Archive
"On Tap" gives you a heads up about the big events in town and what Muni routes and lines will get you to the party. Look for this feature to be posted usually on Wednesdays for a look ahead to the weekend.