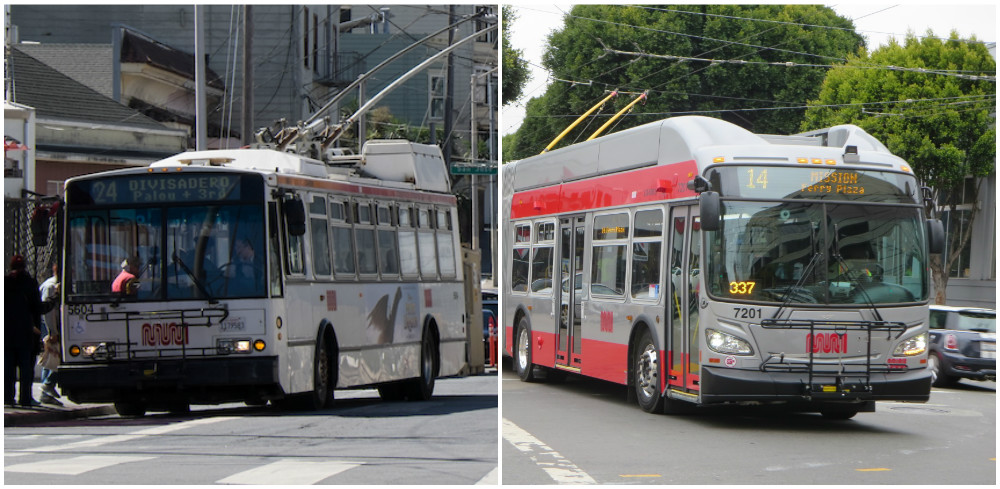 Left: An older electric trolley bus (standard length). Right: A newer trolley bus (extended length).
You've seen Muni's sleek new extended trolley buses roll out over the past couple of years. Now, it's time for the rest of Muni's electric bus fleet to get upgraded to the next generation.
All of Muni's standard-length (40-foot) trolley buses, which you may know by the trolley poles that attach them to overhead wires on routes like the 1 California and 24 Divisadero, will be replaced with a new fleet by 2019. Thanks to an approval from our Board of Directors this week, the first new buses are due to arrive by the end of the year.
As with the new generation of Muni trains (which start service this year), these new trolley buses will go a long way towards making Muni more reliable, not to mention quieter and safer.