24 Willie Mays Plaza, San Francisco, CA 94107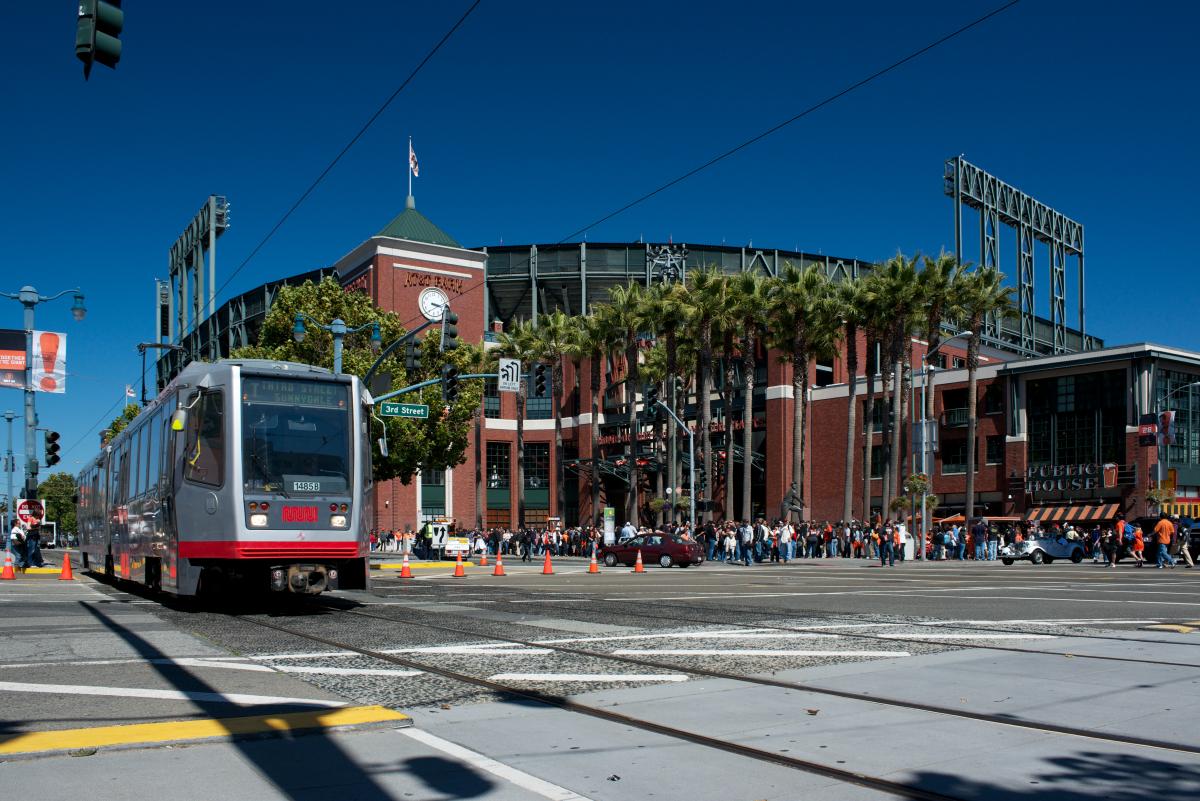 AT&T Park is the home of the San Francisco Giants baseball team. The ballpark is located in the South of Market area at the corner of Third and King streets. AT&T Park also hosts other popular events, providing wonderful views and first-rate amenities to make any baseball game or event a memorable one.
Muni Game Day Service
There will be additional Muni Metro "baseball shuttles" to supplement the existing N Judah and T Third service to the ballpark.
Additional service begins two hours before a game and continues until approximately 20 minutes after the start of the game.
Muni transfers can be purchased in advance for post-game transit from the 2nd & King streets ticket windows. Transferring between Muni and BART is most convenient at Embarcadero Station.
Use the King & 2nd St stop on the E Embarcadero, N Judah and T Thirdlines.
The 10 Townsend, 30 Stockton, 45 Union/Stockton and 47 Van Ness also stop within one block of the ballpark.
Regular Muni fares apply.
Taxi Service
There are three taxi zones serving AT&T Park in effect on game and other event days:
3rd Street (west side) just north of King Street
2nd Street (west side) between Brannan and Townsend streets (post-event only)
2nd Street (west side) between Townsend and King streets (pre-event only)
Bike Parking
The San Francisco Bicycle Coalition operates a secure bike parking facility at AT&T Park.
Bicycle parking is located on the south side of the ballpark, along the Port Walk.
Opens two hours before every game.
Closes 30 minutes after each game.