8th Street Safety Project - Phase 2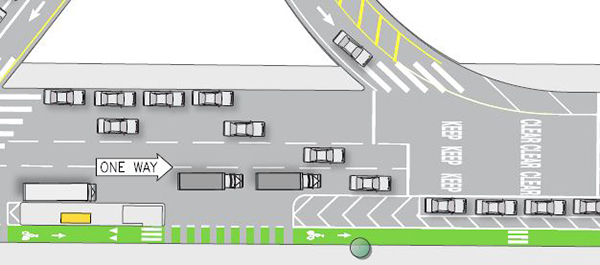 Phase 2 of the 8th Street Safety Project Phase 2 will extend the existing parking-protected bikeway, along with pedestrian safety and transit improvements, from Harrison to Townsend. For the past several months, SFMTA staff has been reaching out to businesses along the corridor to ensure the design accommodates loading needs.
Now, the project is nearing a final design and headed towards legislation, with a SFMTA Public Hearing scheduled for December 29th, and construction expected in Spring 2018.
You can view the most recent proposed project designs here. For more information about the project, including Phase I documents, visit sfmta.com/7th&8th. If you have further questions or comments, you can email the Project Manager Alan Uy at alan.uy@sfmta.com.