Folsom-Howard Streetscape Project Open House #2: See The Boards, Take The Survey
On April 27 and April 29, 2017, the Folsom-Howard Streetscape Project held two open houses to engage with members of the community about bringing safer streets and make it more pleasant to walk, bike, shop and live in SoMa.
The project team showed possible alternatives that would redesign Folsom and Howard streets based on the community feedback. During the first open houses in December and online, more than 400 people completed surveys about their priorities and goals for Folsom and Howard. Each of the alternatives featured a different approach implementing the community's priorities and can be found on the project page.
More than 180 people attended the April open houses, but if you weren't one of them that's ok!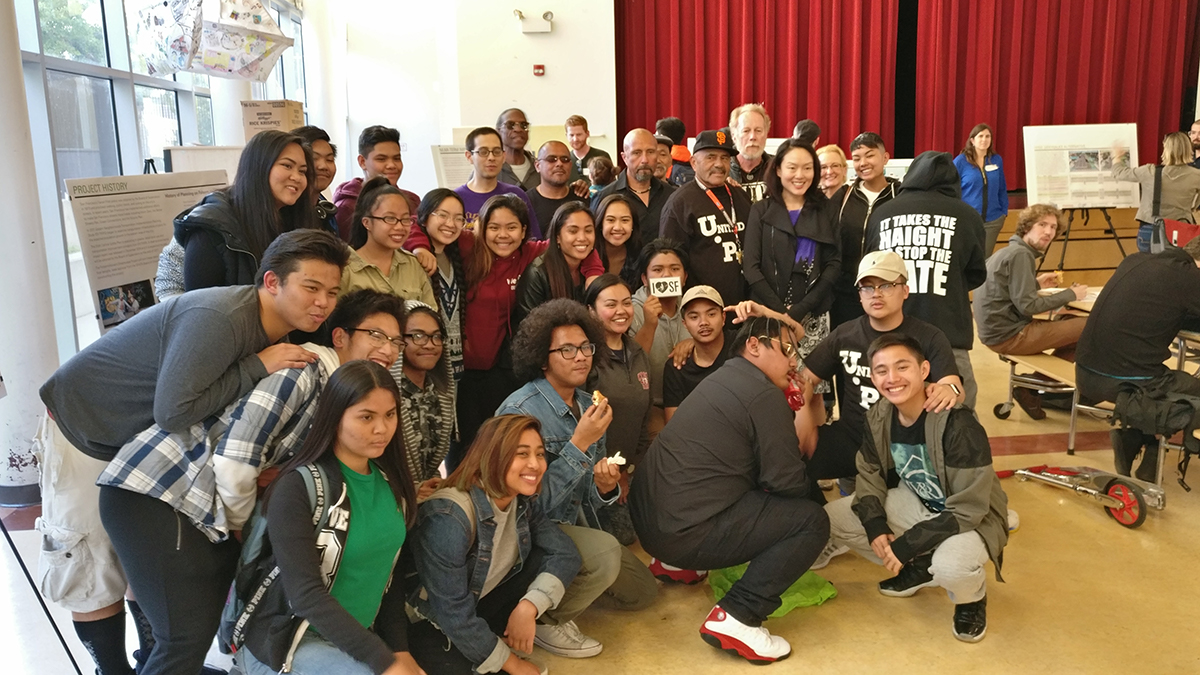 Supervisor Jane Kim and members of United Playaz pose for a picture at the April 27th Folsom-Howard Streetscape Project open house (Photo SFMTA).
We are still looking for feedback until the end of May. Please look at the boards from the open house and then fill out a survey in English, Tagalog, Chinese or Spanish. Your feedback will help staff in designing the proposal that will move forward for approval. 
To find out about our next community outreach activities and more information on the project, make sure you are signed up for the project's email updates.