Geary Rapid Project Construction Forecast: January 18 - 31, 2020
Service Affected
Accessibility
Parking
Driving
Transit
Walking
As part of the Geary Rapid Project, work to replace aging water and sewer lines on Geary Boulevard, in coordination with San Francisco Public Utilities Commission, continues. Water main replacement and sidewalk improvements are also being coordinated with Public Works east of Van Ness Avenue.
The following two-week construction forecast is subject to change due to weather delays or unexpected field conditions.
Masonic Avenue – Gough Street
Mondays through Fridays between 8:00 a.m. and 7:00 p.m.:
Concrete roadway base work and spot sidewalk repair is planned for the week of January 20 on Geary Boulevard between

Presidio and Fillmore streets

. Roadway traffic striping will be restored afterwards.
Water main installation is planned for the weeks of January 20 and January 27 on eastbound Geary Boulevard between

Webster and Laguna

streets.
Van Ness Avenue – Hyde Street
Mondays through Fridays between 7:00 a.m. and 4:00 p.m.:
Water main installation, connection and testing is planned for the weeks of January 20 and January 27 on Geary Street between

Van Ness Avenue and Hyde Street

.


During active water work, the

outbound 38/inbound 19 bus stop on Geary at Larkin will be temporarily relocated

west towards Polk Street. Look for "Board Here" signs nearby.
Water service to some properties may be briefly shut off while SFPUC connects to the new water main. SFPUC will notify properties in advance of any service interruption. To minimize disruption, work is sometimes conducted at

night

.

Work to install pedestrian bulb-outs (sidewalk extensions to improve safety for people walking) and curb ramps is planned for the weeks of January 13 and January 20 at the

intersection of O'Farrell and Larkin

streets

.
Some parking will be temporarily restricted in construction zones and traffic lanes will be modified during active work.
Questions or concerns? Contact us at GearyRapid@SFMTA.com or 415.646.2300.
---
Public hearing for proposed safety improvements at Commonwealth/Beaumont
Friday, January 24, 2020, 10:00 a.m.
City Hall, Room 416, 1 Dr. Carlton B. Goodlett Place
Thank you to community members who shared their feedback on proposed safety improvements on Geary Boulevard at Commonwealth/Beaumont avenues. The San Francisco Municipal Transportation Agency is proposing to install a new traffic signal at the existing crosswalk, giving a walk signal to pedestrians crossing Geary. Installing a traffic signal here would require making Commonwealth and Beaumont right turn only onto Geary.
Considering the overall support for the proposal from the community and our commitment to improving safety on this high-injury corridor, this proposal will be considered as part of the regularly scheduled SFMTA Engineering Public Hearing on January 24. The meeting agenda (Item 28) and materials are available at SFMTA.com/calendar. The City Traffic Engineer will make the final decision after the hearing. If approved, the proposed safety improvements are expected to be implemented in late 2020.
Public comment can be provided at the hearing, sent to Sustainable.Streets@SFMTA.com or mailed to Engineering Public Hearing, Sustainable Streets Division, One South Van Ness Avenue, 7th Floor, San Francisco, CA 94103 by January 24. Feedback collected during earlier outreach will also be considered.
What we heard
In fall 2019, we conducted a survey, collecting comments from neighbors via mailer, email/text campaign, posters in the neighborhood and an open house event at Earth's Coffee. Almost two thirds of respondents were in favor of the proposed changes. We also heard some concerns about left turn restrictions and potential traffic diversions onto other streets.
For details on the proposal or survey results, please visit SFMTA.com/CommonwealthSafety, or contact project staff at 415.646.2300 or GearyRapid@SFMTA.com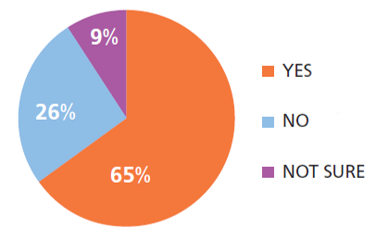 Installing a traffic signal would require making Commonwealth and Beaumont right-turn only onto Geary Boulevard. Is this a tradeoff you would support to improve safety for pedestrians crossing at this intersection?
---
The following 38/38R bus stops are planned to be temporarily relocated. These changes are part of work that is unrelated to the Geary Rapid Project.
Mondays - Sundays, January 1 - March 13, all day:


The inbound 38/38R Geary bus stop on O'Farrell Street at Van Ness Avenue will be temporarily relocated west towards Franklin Street while work related to the

Van Ness Improvement Project

is performed.

Mondays - Fridays, December 16 - January 31, 8:00 a.m. to 4:00 p.m.:


The 38/38R Geary/38-AX "A" Express bus stops on Geary Boulevard at 40th Avenue outbound and at 39th Avenue inbound will be temporarily relocated nearby during construction.
To view a list of temporary bus stop relocations citywide, please visit: SFMTA.com/TempStopMap