Sunset Tunnel Weekend Construction Completed
Service Affected
Accessibility
Parking
Transit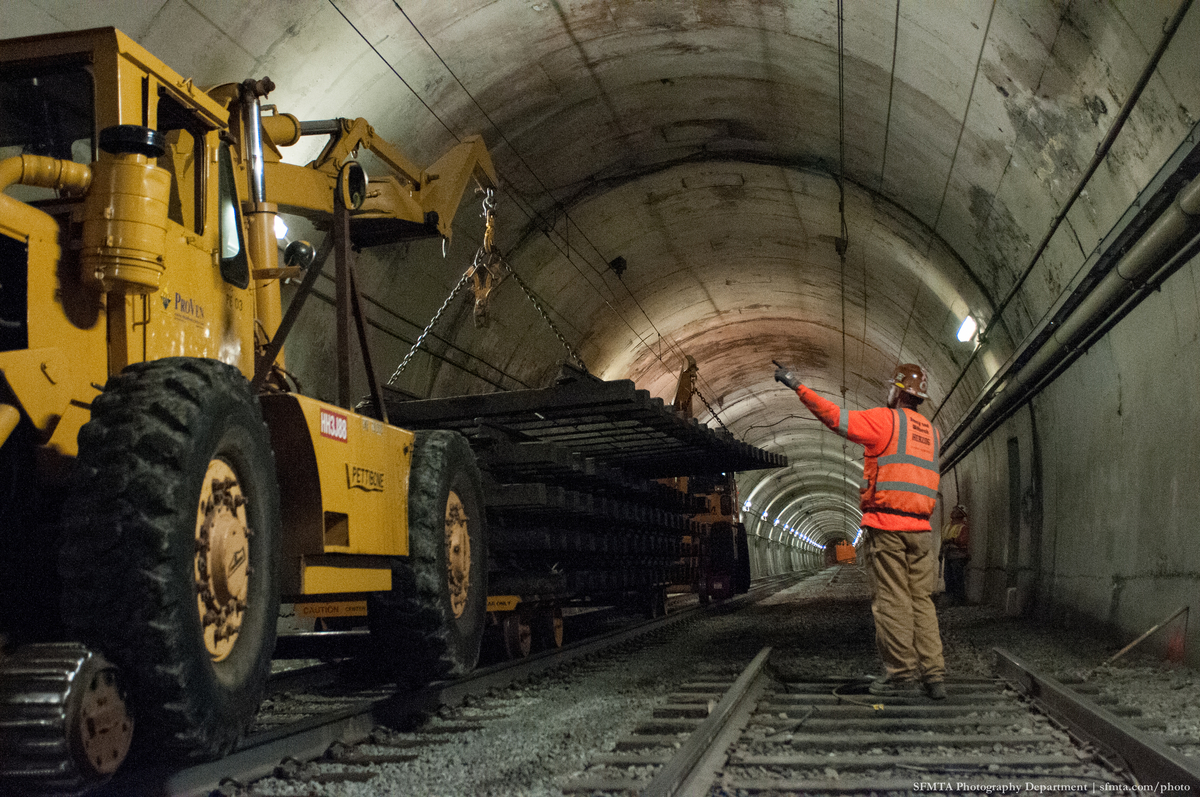 Crews are hard at work on track system improvements in the Sunset Tunnel
Work on the feeder cables that power the overhead wires was successfully completed on the weekend of October 20, 2017. This marked the completion of the Sunset Tunnel Trackway Improvement Project after multiple weekends of construction over four years. Upgrading the aging track system and other infrastructure of the tunnel will improve safety for the N Judah customers and neighbors aound the tunnel.
The tunnel construction has brought these improvements to the tunnel and N Judah Line:
New track for a smoother and faster ride on Muni.

An improved overhead wire system to enhance safety and reliability of the N Judah Metro Line.

Fire safety upgrades

Structural retrofit of the tunnel portal retaining walls and their foundation for seismic reinforcement
Although there will be no more tunnel closures for this project, the Inner Sunset Streetscape Improvement Project, which include N Judah system upgrades, will require N Judah bus substitutions in 2018. The SFMTA will keep the community informed.