30 Stockton Presidio Extension
Project Introduction
In September, Muni 30 Stockton route is being extended from its current terminal in the Marina to Crissy Field in the Presidio. Service will be extended daily between 6:00 a.m. and 8:00 p.m. All other times, the 30 Stockton terminal will remain at Divisadero and Chestnut. In addition to the new terminal, stops will be added near Crissy Field East Beach and the Presidio Main Post. The East Beach stop will be a short walk from the Palace of Fine Arts.
Project Goals:
Replace 40-foot buses with 60-foot buses that will allow more room for customers to maintain distance onboard and reduce pass-ups

Support operating larger buses on the 30 Stockton through one of the densest neighborhoods in North America, Chinatown.  This increased capacity is needed to support essential trips and is a fiscally responsible method to add more capacity through such an important neighborhood

Allow Muni to operate larger buses on a route that experienced severe crowding pre-COVID, and now needs more space for social distancing

Provide regional transit access to Crissy Field and the Presidio via direct connections to BART and Caltrain
Maintain daily frequency between 10 and 20 minutes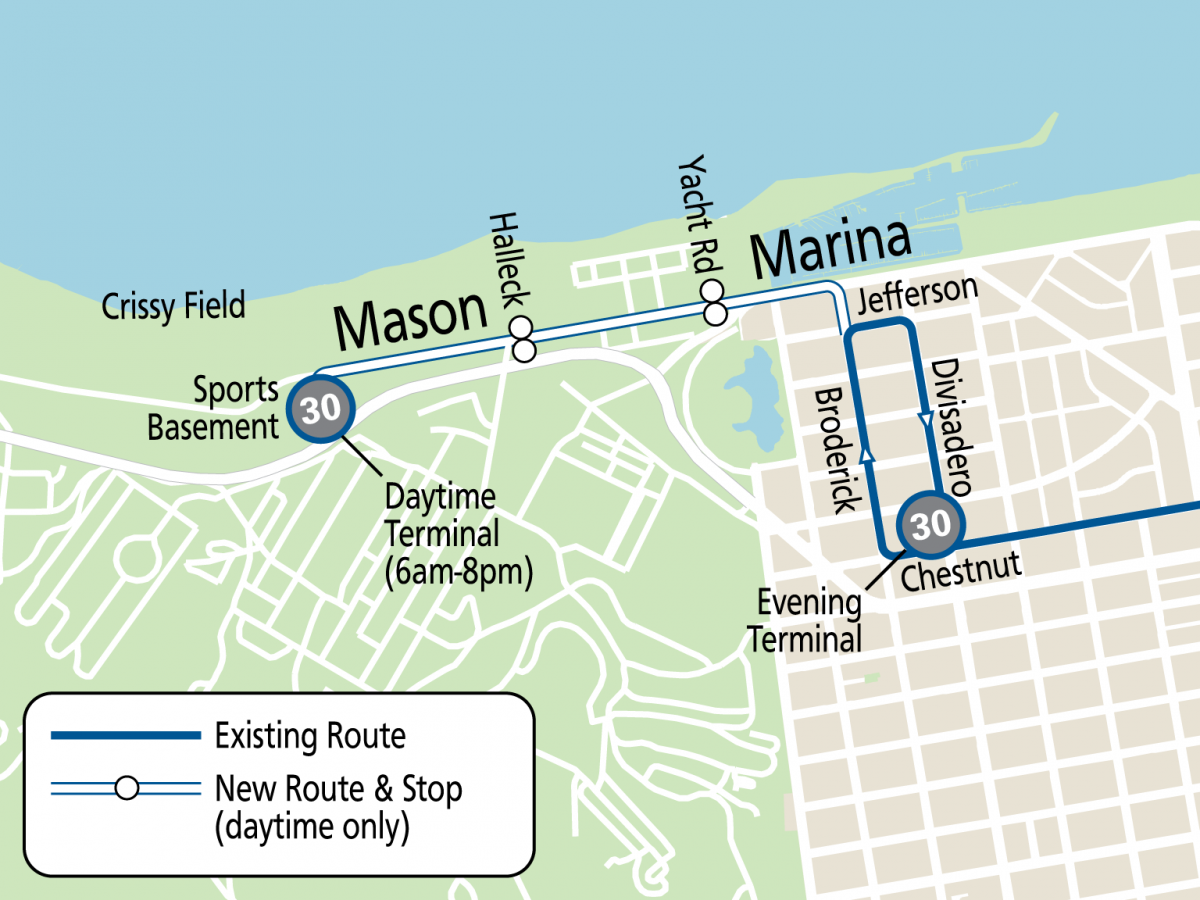 Map illustrates the 30 Stockton extension to The Presidio.
The extension of the 30 Stockton will provide long-awaited transit access to The Presidio and Crissy Field from the east side of the City.
Project Status
Implementation / Construction
Bus Routes and Rail Lines